British Columbia now lays claim to two of Canada's priciest cities to rent in.
And a third B.C. city is shooting up the rankings.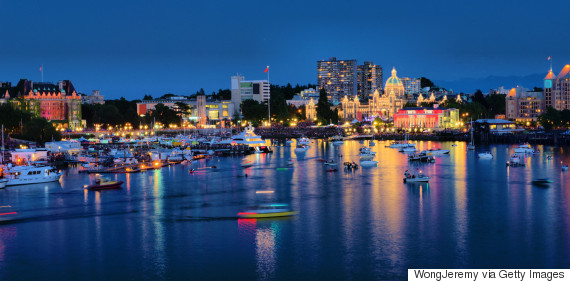 The harbour in Victoria, B.C. (Photo: Wongjeremy/Getty Images)
Victoria, B.C.'s provincial capital, has joined Vancouver and Toronto in the top three most expensive cities to rent, reclaiming a spot it held three months ago, said a report by rental website Padmapper released Tuesday.
The cost to rent a one-bedroom unit in Victoria is $1,080 this month, an increase of 0.9 per cent, while renting a two-bedroom apartment costs $1,340, a fall of 3.6 per cent.
That puts it one spot above Calgary, where it costs $1,060 to rent a one-bedroom place, down 1.9 per cent from last month, and $1,260 to rent a two-bedroom unit, dropping 2.3 per cent.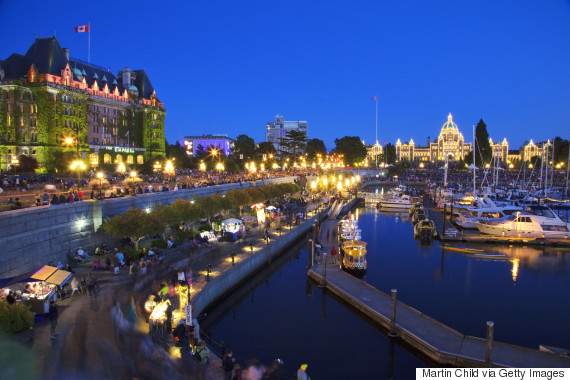 The harbour in Victoria, B.C. (Photo: Martin Child/Getty Images)
The trend comes as Victoria sees feverish real estate activity, with six straight months of sales records, according to the Times-Colonist.
The benchmark price of a Victoria home now sits at $746,000, up from $603,200 a year ago, the newspaper said.
In August, Victoria saw 883 properties sold through the Multiple Listing Service (MLS), up 19.2 per cent from the same month last year.
The region is seeing the "lowest number of listings available for sale in an August that we have seen in the last 20 years," real estate board president Mike Nugent said.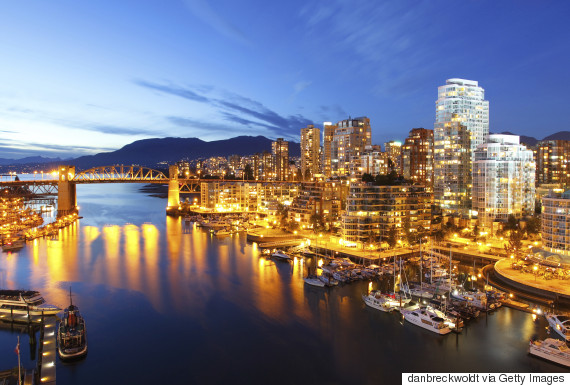 Vancouver. (Photo: Danbreckwoldt/Getty Images)
Vancouver, unsurprisingly, ranks as the most expensive city to rent across Canada, with monthly rents for one-bedroom units going for $1,750, while two-bedroom units go for $2,680.
The cost to rent a one-bedroom apartment has jumped by 2.9 per cent this month, while the monthly rent for a two-bed has dropped by 1.5 per cent.
It topped Toronto, which was in second place with one-bedroom units going for $1,310 per month, and two-bedroom apartments going for $1,340 per month.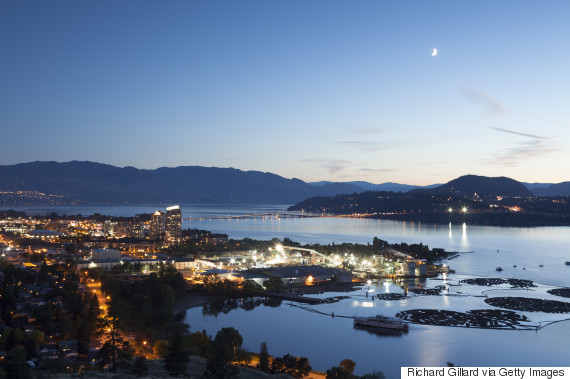 Kelowna, B.C. (Photo: Richard Gillard/Getty Images)
Meanwhile, the Interior B.C. community of Kelowna, which is almost 400 kilometres from Vancouver, hopped up the rankings in September, going from 11th to eighth place.
It costs $980 to rent a one-bedroom unit there, up one per cent from August. Renting a two-bedroom unit, meanwhile, costs $1,460, up 2.8 per cent from the previous month.
There, too, housing costs are hitting new records, with an average single-family home in Kelowna's Okanagan region going for $600,000 for the first time ever, The Globe and Mail reported.
"We are at peak levels of activity and average pricing," Okanagan Mainline Real Estate Board president Anthony Bastiaanssen told the newspaper.
He said the trend is happening as Lower Mainland buyers have doubled. Buyers from Alberta have dropped at approximately the same rate.
Here are Padmapper's top 10 most expensive cities to rent in for September: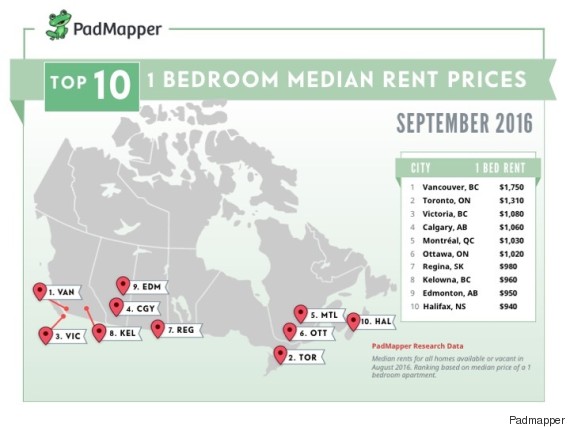 Follow The Huffington Post B.C. on Facebook, Twitter, and Instagram
Also on HuffPost
Airbnb's 16 Neighbourhoods to Visit in 2016