It's one thing to take a musical artist out of his or her own genre, but if you are Céline Dion, it seems like you can handle just about anything.
The Canadian singer and current headliner at Caesars Palace in Las Vegas was recently on "The Ellen DeGeneres Show" to show off her powerhouse voice.
The 48-year-old "The Power of Love" singer was asked by the host to sing her own version of famous rap and pop songs. And in true Dion form, she delivered.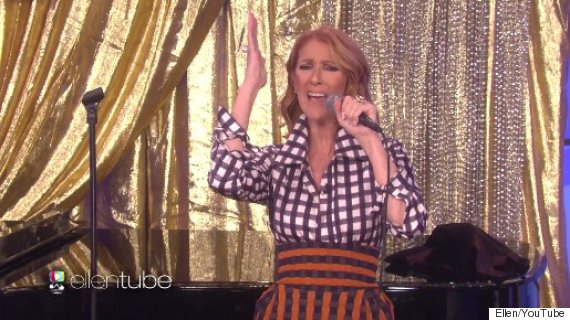 From Nelly's "Hot in Herre" to Britney Spears' "Work Bitch," the singer made the songs her own and it totally worked.
In the video above, Dion is also quite politely Canadian — just wait until you see what she does when she gets faced with the word "bitch."
The singer is currently performing five nights a week at The Colosseum in Vegas and in August, was spotted buying lunch for fans at Montreal's famous Schwartz Deli.
What a gal!
ALSO ON HUFFPOST:
Celine Dion Style Evolution (2016)