During the TIFF premiere of his new film "La La Land," Ryan Gosling told Celebrity Wire News he's "happy to be home, period."
The 35-year-old London, Ont., native says he doesn't get to come home nearly as often as he'd like to, and it feels good to be able to bring something home with him.
"La La Land" is a classic Hollywood musical-style film about a jazz pianist and an aspiring actress who fall in love while pursuing their dreams of stardom. Its cast includes Emma Stone, and Oscar winners J.K. Simmons and John Legend.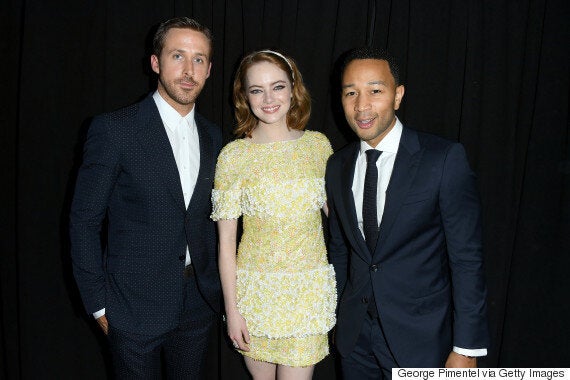 Ryan Gosling, Emma Stone and John Legend at the TIFF premiere of "La La Land."
The film marks the third time Gosling has worked with Stone. When asked about collaborating with Stone again, Gosling stated it was easy since the pair was able to hit the ground running.
But while fans are quick to speculate about their on-screen chemistry, Gosling isn't quite as convinced. "We've just been asked to improvise a lot... it just brings a different energy to the scene and I think that people think that that's chemistry but in a way it's just that when you're doing that scene you don't know where it's going so you're really connected," he explained.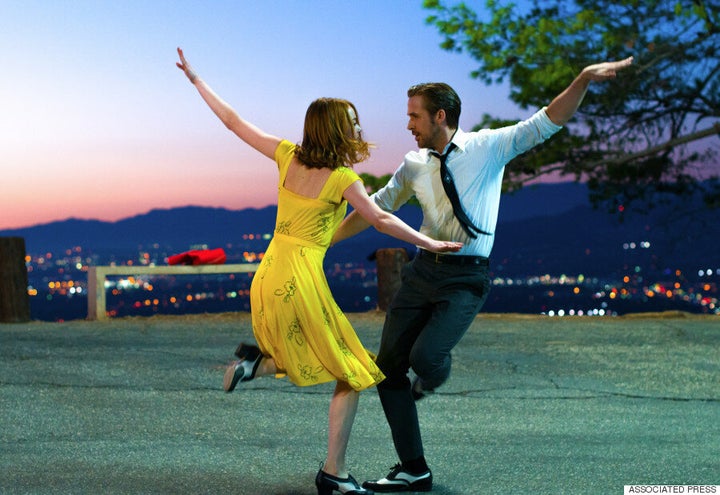 Emma Stone and Ryan Gosling in "La La Land."