Cape Breton Island has seen tourism surge this year, and it can thank Donald Trump — at least in part.
Tourism to the Nova Scotian island has risen 14 per cent for the year to date, said a Wednesday news release from Destination Cape Breton.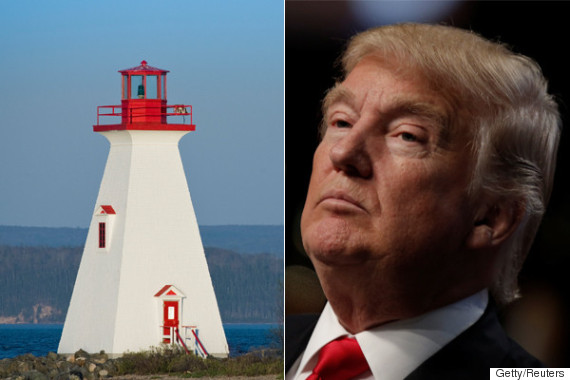 To the left, a lighthouse in Cape Breton. To the right, Donald Trump. (Photo: Getty/Reuters)
The island saw 24 per cent more tourism in May over last year, 15 per cent more in June, and 14 per cent more in July.
And Destination Cape Breton CEO Mary Tulle is chalking up the bump to Trump, so to speak.
Earlier this year, radio DJ Rob Calabrese came up with the website, "Cape Breton if Donald Trump Wins" as a way to capitalize on Americans who say they'll leave their country if he wins the presidency.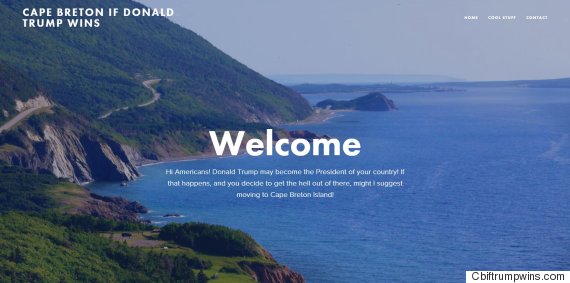 The "Cape Breton if Donald Trump Wins" homepage. (Photo: cbiftrumpwins.com)
"We're living on an island where the population is decreasing," he told The Huffington Post Canada in February.
"As a joke, we thought of it to maybe get the word out there that, 'Hey, you should come here!'"
The website helped to spike interest in Cape Breton. CNN sent a crew to document the island and at least one lodge in the rural community of Ingonish saw increased bookings.
"We continue to marvel at the opportunity Rob Calabrese's website and our subsequent 'Trump Bump' has presented to us," Tulle said in a statement.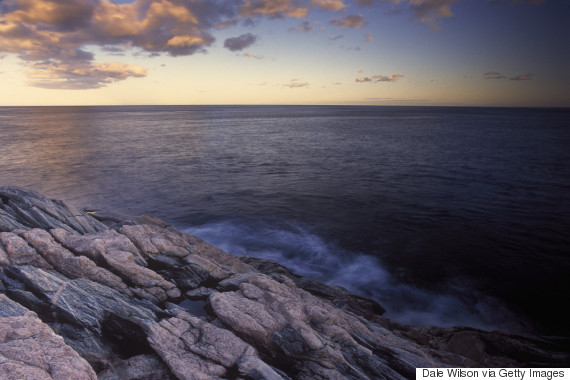 Cape Breton Highlands National Park in Nova Scotia. (Photo: Dale Wilson/Getty Images)
There are numerous other factors that could be working in Cape Breton's (and Canada's) favour when it comes to tourism.
The Canadian dollar is slumping against the U.S. greenback, and fears about the Zika virus are making travellers wary of venturing to Mexico and parts of Latin America.
U.S. air travel to Canada was already up 15.6 per cent for the first six months of the year, according to the Toronto Star.
Tulle agrees that Cape Breton may be benefitting from various trends.
But she has little doubt that Trump has boosted his own people's interest in being somewhere else entirely.
Canada's no stranger to taking in refugees seeking political asylum… even if its our neighbors from the South fleeing from Donald Trump.The brash business mogul is currently the front-runner for the U.S. Republican Party. Should things keep swinging in his favor, America could have a sexist and xenophobe in the Oval Office by the fall.And some Canadians are well aware of the political fallout. This is Cape Breton if Donald Trump Wins.It's offering the island of something of a safe haven for anyone looking to escape living in an America with a President Trump.The website is part joke, part personal project of Nova Scotian radio DJ Rob Calabrese. He says he created the site ahead of the anticipated mass exodus of Americans threatening to move to Canada should Trump win.A beautiful coastal town where Muslims can walk freely and women can choose to have abortions? What could Trump that?
Also on HuffPost
Photo gallery
22 Things To Do In Nova Scotia
See Gallery