To Kate Hudson, Kurt Russell is "Pa." And she couldn't be more excited about having worked with him on their new movie, "Deepwater Horizon."
Russell has been with Hudson's mom, Goldie Hawn, for more than 30 years and she considers him her dad.
Hudson and her brother, Oliver, were disowned by their biological father, Bill, last year. However, the brother and sister haven't been lacking in the dad department. Russell took that role in spades.
In an interview with ET about working with Russell, the actress said: "Growing up watching him work, he's such a pro and I think it was a great lesson for me when I was younger as to what kind of actress I wanted to be and the person on set I wanted to be. I just love everything he's done."
The love between Russell and Hudson is obvious.
Russell and Hawn have definitely set the standard for blended families.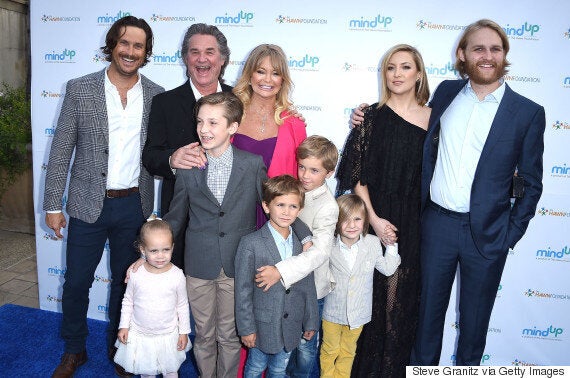 Oliver Hudson, Kurt Russell, Goldie Hawn, Kate Hudson and Wyatt Russell arrive at the Annual Goldie's Love In For Kids on May 6, 2016, in Beverly Hills, California.