Paul Walker was the heart and soul of the "Fast and Furious" franchise, so when he passed away in 2013 many wondered how or why the series would continue on without him.
On Tuesday, his former co-star and franchise veteran Michelle Rodriguez set the record straight. "We got to keep it street for the world – it's a global affair now," Rodriguez told People magazine while promoting her new film "Re(Assignment)" at the 2016 Toronto Film Festival.
The 38-year-old actress admitted Walker was the cast member who truly loved the genre and the fast car lifestyle, so his loss left a hole in the series and required everyone else to find a new reason to carry on.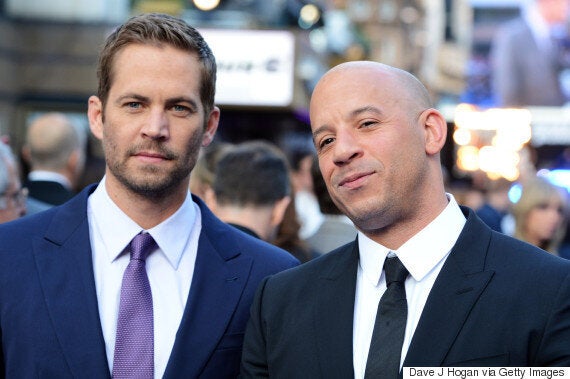 Paul Walker and Vin Diesel attend the world premiere of 'Fast And Furious 6' at The Empire Leicester Square on May 7, 2013 in London, England.
"We're living in a world now where there aren't any franchises – outside of you know hero movies you know and sci-fi – that actually address the lack of multiculturalism at that scale," Rodriguez said of the now 15-year-old franchise.
"You don't see a hundred and fifty million dollar budgeted film with a Latin person, a black person, a – you know – Asian person and if you know we're not just willing to do it for ourselves and we're not just willing to do it for the money then we need another reason and that's our reason."