As if we didn't already love Prince William enough.
On Wednesday, the Duke of Cambridge made royal watchers swoon when he proved he has no problem being silly in public. During a visit to Caius House Youth Centre in London, William told members of the Scariofunk Dance Collective he could "never get the shoulder shiver right," People magazine reports.
The prince then proceeded to get a tutorial from the troupe. Laughing through his own attempt, William exclaimed: "There is no pressure, because I will look ridiculous."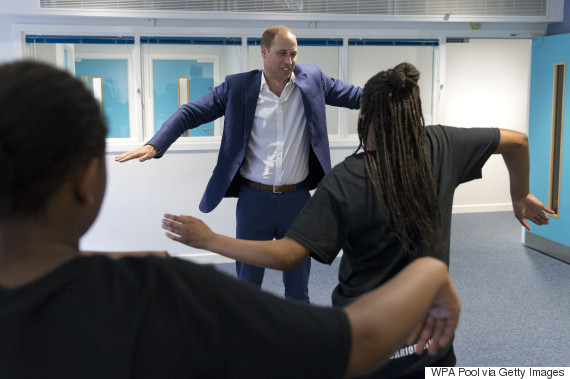 Dancing wasn't the only thing the 34-year-old prince tried out at the youth centre — he also tried his hand at decorating cupcakes.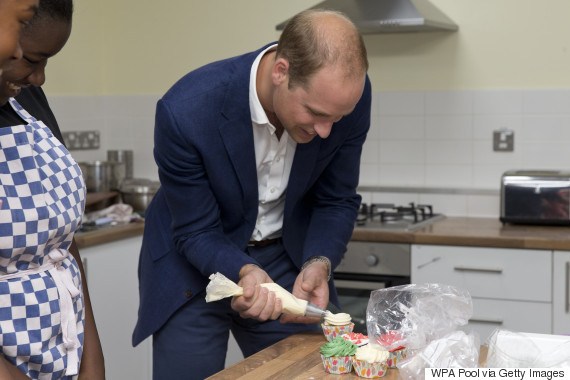 During the cake decorating session, William confessed to a volunteer that he has watched "The Great British Bake Off" a few times and he has no doubt the hit BBC series will do just as well on UK's Channel 4, The Daily Mail reports.
Later this month, Prince William is scheduled to visit British Columbia and the Yukon with the Duchess of Cambridge and their children, Prince George and Princess Charlotte. It will be the first official royal tour for the young princess.
Also on HuffPost