KAMLOOPS, B.C. — A British Columbia family's difficult summer has been relieved by an unexpected lottery windfall.
Sarah Ross of Lumby, B.C., won $1 million in Saturday's Lotto 6/49 draw, months after her family lost their home to a fire in June.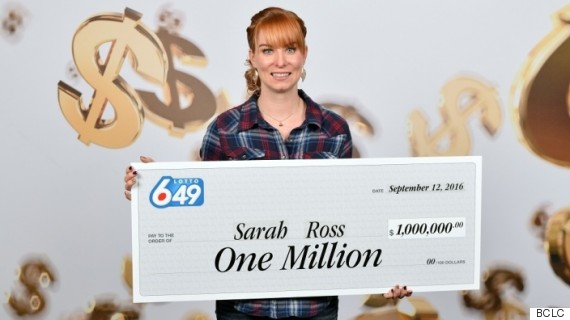 B.C. mother Sarah Ross won $1 million on Saturday after her family lost their home in a fire months ago. (Photo: BCLC)
The 33-year-old mother of two says her family has had a challenging few months, but was supported by great friends and relatives.
She says to win the lottery now is amazing.
"The first things I bought after winning Lotto 6/49 were stuffed animals for my kids," Ross told the B.C. Lottery Corporation. "This is exciting because when the time comes we can help them with university!"
Ross and her husband both plan to keep their jobs, but she says there may be some travel in their future.
With files from Emma Paling
Also on HuffPost
Lottery Winner Selling $1.2 million Newfoundland Mansion (July 2016)