OTTAWA — The Liberal government hasn't ruled out holding a vote on any upcoming peacekeeping missions.
"No decisions have been made yet," Government House leader Bardish Chagger told The Huffington Post Canada Friday.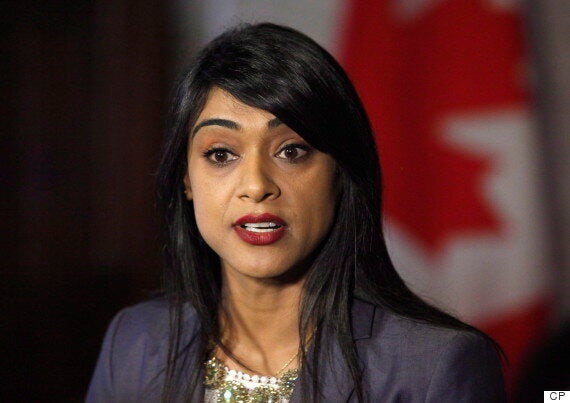 Bardish Chagger speaks to the media on Parliament Hill, Aug. 19. (Photo: Patrick Doyle/The Canadian Press)
The government announced last month that it would spend $450 million over three years on United Nations peacekeeping operations and send up to 600 military personnel and 150 police officers to participate in unspecified United Nations peacekeeping missions. Defence Minister Harjit Sajjan told reporters Canada may contribute to more than one mission, and he noted the very likely possibility that Canadian men and women could be sent into harm's way.
Many of the possible missions the Canadian government is considering, such as the Central African Republic, and Democratic Republic of the Congo, and especially, Mali — the most dangerous active UN peacekeeping mission — carry great risks. So far, this year alone, 32 peacekeepers have died, 25 in what the UN calls "malicious acts." In May, when five Togolese peacekeepers were ambushed, the UN called it a "heinous act of terrorism."
Canada eyeing UN Security Council seat
Foreign Minister Stéphane Dion told reporters in August that Canada's pledge would give the country "a stronger voice on the world stage." Trudeau called it a "first step" and said this was Canada's "demonstrating to the world that we are very much interested [in] and supportive of the work that the United Nations does to stabilize, to create security, to create opportunity in difficult places all around the world."
Canada — with 84 police offers, 19 troops and nine military experts assigned — currently ranks 67th on the list of countries contributing military and police personnel to UN operations.
Trudeau won't be announcing Canada's peacekeeping contributions when he addresses the United Nations General Assembly on Tuesday, sources told HuffPost.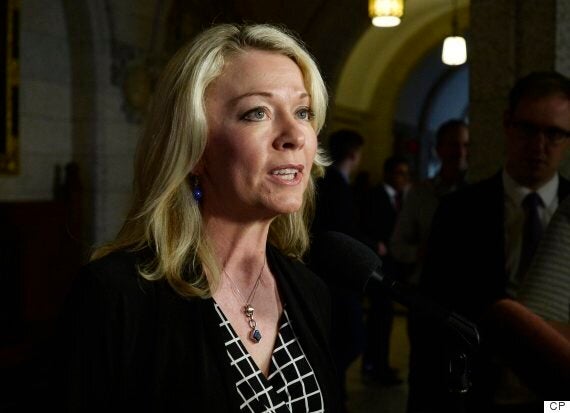 Candice Bergen talks with media in Ottawa, May 19. (Photo: Matthew Usherwood/The Canadian Press)
The government is still gathering information and examining where Canada can best contribute, Chagger said. "When decisions are made, and we know the direction we are taking, we are definitely be communicating that with Canadians."
Conservatives hope Trudeau brings any peacekeeping mission to a vote in the House of Commons.
"It's kind of come out of the blue," Conservative House leader Candice Bergen said of the government's late summer UN peacekeeping pledge.
"Why is he doing this? We don't know."
"We are waiting to hear why does he believe that we should be putting Canadian men and women in harm's way in Africa? What's the purpose? What will be accomplished? What are the measurements? What will be the indicator of a successful mission? Why is he doing this? We don't know."
In response, Chagger said the Liberals campaigned to take on a peacekeeping mission.
But since the Grits put the extension of the mission against the so-called Islamic State up for a parliamentary vote in March, it seems difficult for them to argue against the need for one now.
Process not yet finalized: Sajjan
That is, however, what Sajjan tried to do last week. In an interview with The Globe and Mail, the defence minister said there would be no parliamentary vote.
"No. We will be deciding in cabinet and moving forward as quickly as possible on this," he is quoted telling the Globe. Afterwards, he said the process hadn't been finalized.
Chagger suggested the same Friday.
"Let's return to the House of Commons and see what we want to do," she said.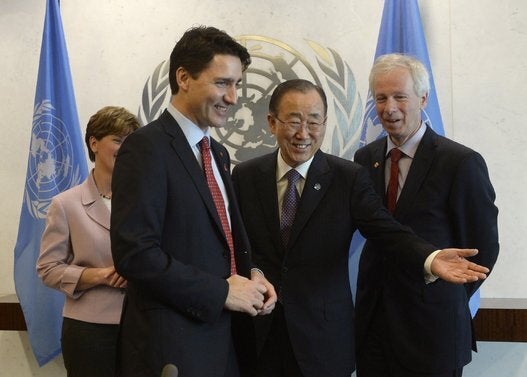 Trudeau At The United Nations