Prince William is certainly living up to his title.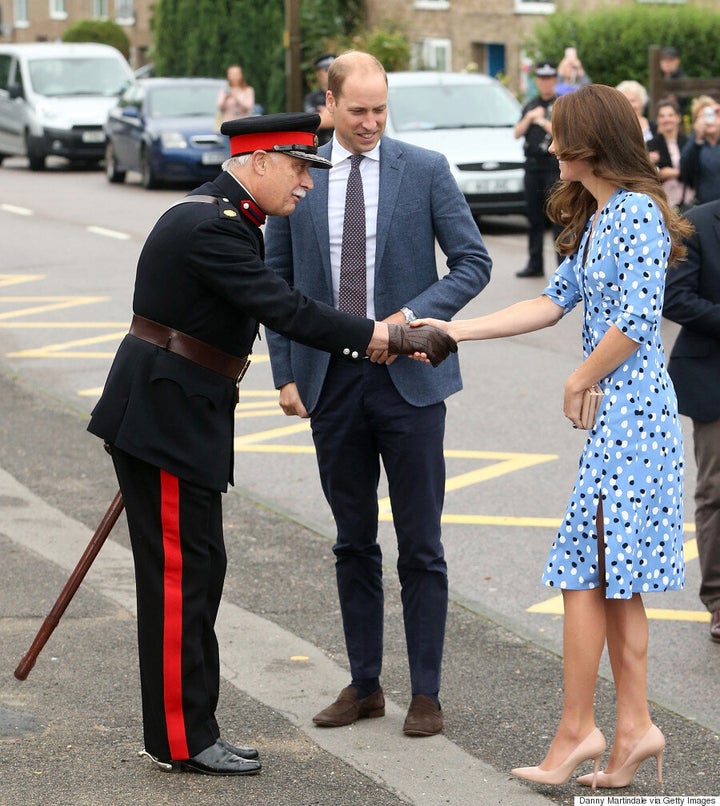 Catherine, Duchess of Cambridge and Prince William, Duke of Cambridge are greeted by Vice Lord Lieutenant of Essex Jonathon Douglas-Hughes as they arrive at Stewards Academy on September 16, 2016 in Harlow, England. (Photo by Danny Martindale/WireImage)
The Duke and Duchess of Cambridge were being greeted by Jonathan Douglas-Hughes, the Vice Lord Lieutenant of Essex, when he stumbled and fell.
While Kate looked on, William rushed to Douglas-Hughes' side and helped back back onto his feet. Fortunately, Douglas-Hughes wasn't hurt and was able to continue on as if nothing had happened, even escorting the royal couple around the school.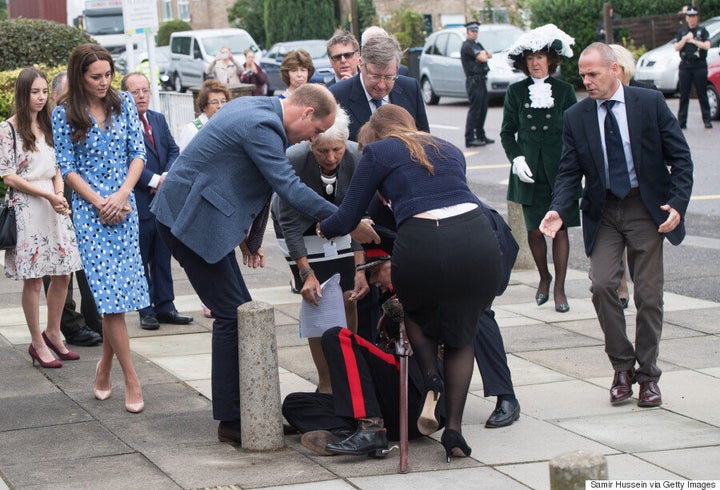 When asked how he was feeling, he replied, "I'm fine, thank you. The Duke was very concerned but I reassured him I was perfectly all right."
William and Kate were in Harlow to promote the Heads Together campaign, whose aim is to get rid of the stigmas around mental health.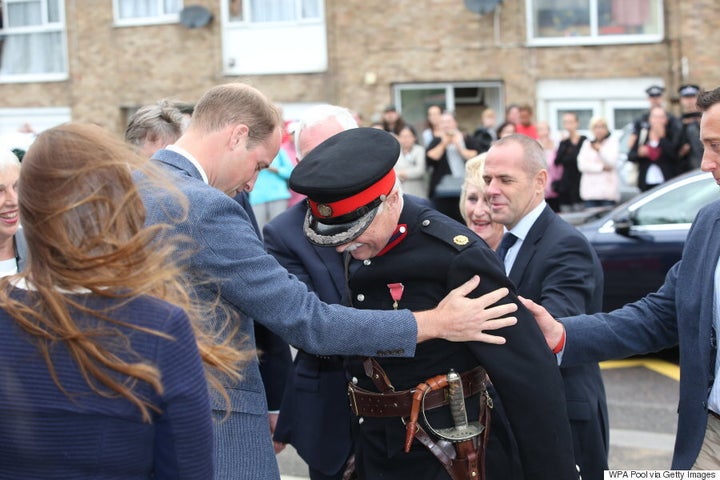 Reach For The Monarch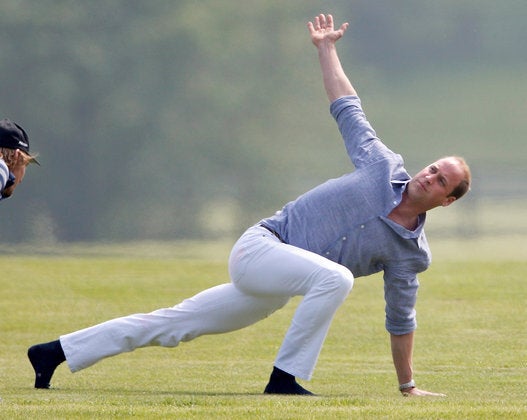 Max Mumby/Indigo via Getty Images
The Pippa Butt Stretch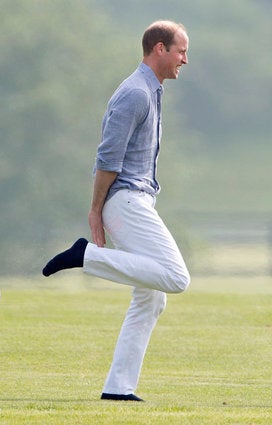 Max Mumby/Indigo via Getty Images
The Prince Harry Jaunt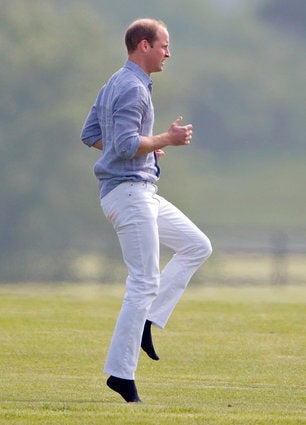 Max Mumby/Indigo via Getty Images
The Lion-Cow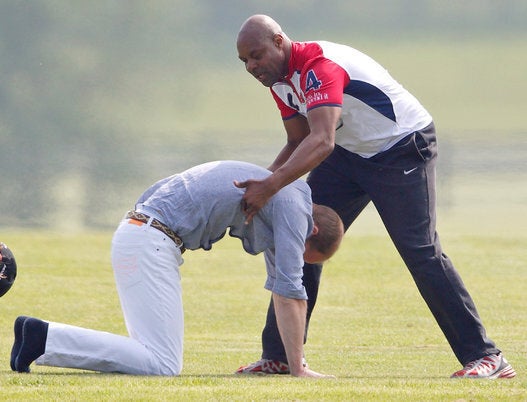 Max Mumby/Indigo via Getty Images
The Kensington Table
Max Mumby/Indigo via Getty Images
Downward Corgi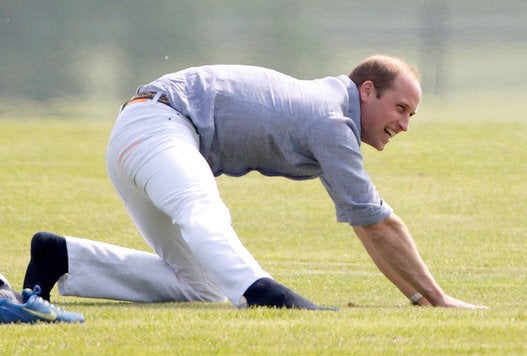 Max Mumby/Indigo via Getty Images
The Palace Plank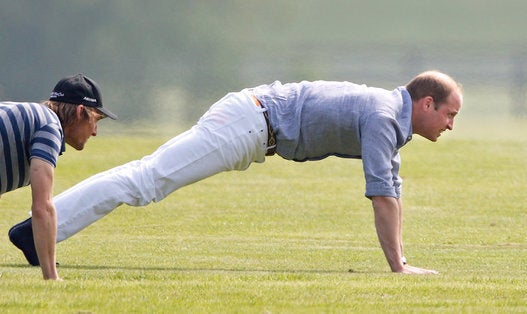 Max Mumby/Indigo via Getty Images
The Duke Stretch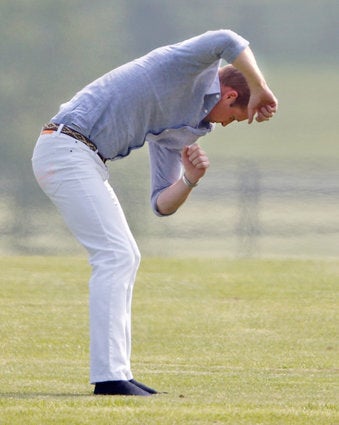 Max Mumby/Indigo via Getty Images