"Master of None's" Alan Yang reminded the 2016 Emmys audience that a lot more can be done for Asian representation in Hollywood.
"There are 17 million Asian Americans in this country," Yang said on stage, while accepting his and Ansari's win for the Netflix show, "and there are 17 million Italian Americans. They have "The Godfather," "Goodfellas," "The Sopranos"… we got Long Duk Dong. We have a long way to go."
Yang was referencing the notorious character from the film "Sixteen Candles," which carried shades of previous racist portrayals of Asian people, such as Mickey Rourney's Mr. Yunioshi in "Breakfast at Tiffany's."
Yang concluded: "But I know we can get there. I believe in us. It's just going to take a lot of hard work. Asian parents out there, if you could just do me a favour, just a couple of you get your kids cameras instead of violins, we'll be all good."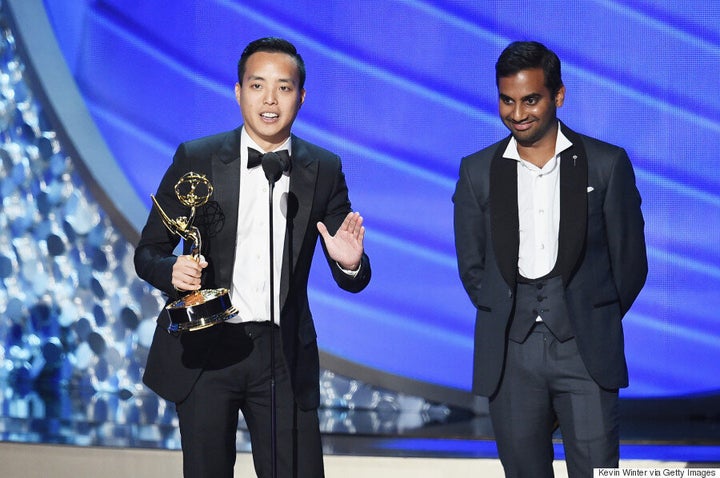 Both Yang and Ansari have been outspoken about the lack of diversity on TV before and one memorable "Master of None" episode addressed the issue when Ansari's character auditioned for TV roles, highlighting how difficult it is for Asian Americans to find accurate — if any — portrayals of themselves on-screen.
The pair won the Emmy for the episode, "Parents," which explored their characters' relationships with their immigrant Asian parents.