HALIFAX — The candidates for Halifax's highest municipal office have agreed to ditch lawn signs as a way of sending a message that political campaigns shouldn't produce unnecessary waste.
Halifax Mayor Mike Savage and his only opponent, Lil MacPherson, say in a joint news release today they've agreed to forego the traditional lawn signs in favour of other means of advertising ahead of next month's vote.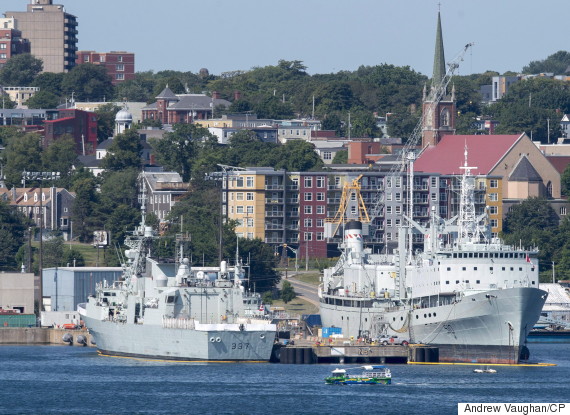 The Harbour Hopper, a Vietnam war-era amphibious vehicle, carries a load of tourists along the waterfront in Halifax on Aug. 5, 2016. (Photo: Andrew Vaughan/CP)
The two candidates say they believe it's the first time in Canada that lawn signs will not be used in a contested mayoral race.
Savage says the "no signs" deals meshes with the city's reputation for taking some steps forward on environmental issues.
He cites the community's Solar City program that assists homeowners to install solar panels as an example.
MacPherson, a climate change and food activist, says the decision is a necessary part of making the political process itself less wasteful.
She says decisions not to use signs are an example of "pro-environmental behaviours" that should become a normal part of decision making.
Also on HuffPost
13 Amazing Environmental Facts