Jeffrey Tambor has a message for Hollywood: Hire more transgender actors and actresses.
The "Transparent" star, who took home the 2016 Emmy Award for best actor in a comedy series for his portrayal of a transgender woman, used his acceptance speech as a platform for taking Hollywood network heads to task, telling them that cisgender men should stop playing transgender women on-screen.
"I'm not going to say this beautifully: to you people out there... please give transgender talent a chance. Give them auditions. Give them their story. Do that, and also, one more thing, I would not be unhappy if I were the last cisgender male to play a female transgender on television. We have work to do, I love you," he said.
#Emmys: Jeffrey Tambor pleads with producers to "please give transgendered talent a chance" https://t.co/7f8M2uFuNU pic.twitter.com/TAlEuanM3z

— Hollywood Reporter (@THR) September 19, 2016
While talking to reporters backstage after his win, Tambor repeated his sentiments. "I just hope there are more opportunities for transgender talent," he said. "I would very much like to be the last cisgender male playing a transgender female. I think we are there now."
"Orange is the New Black" star Laverne Cox, who became the first openly transgender actor to receive an Emmy nomination in 2014, echoed Trambor's statement in her own speech while presenting an Emmy on Sunday.
"Give trans talent a shot," she said. "I would not be here tonight if I was not given that chance."
"Her Story," a web series starring two transgender women, also earned a 2016 Emmy nomination for outstanding short form comedy or drama series, but it didn't win.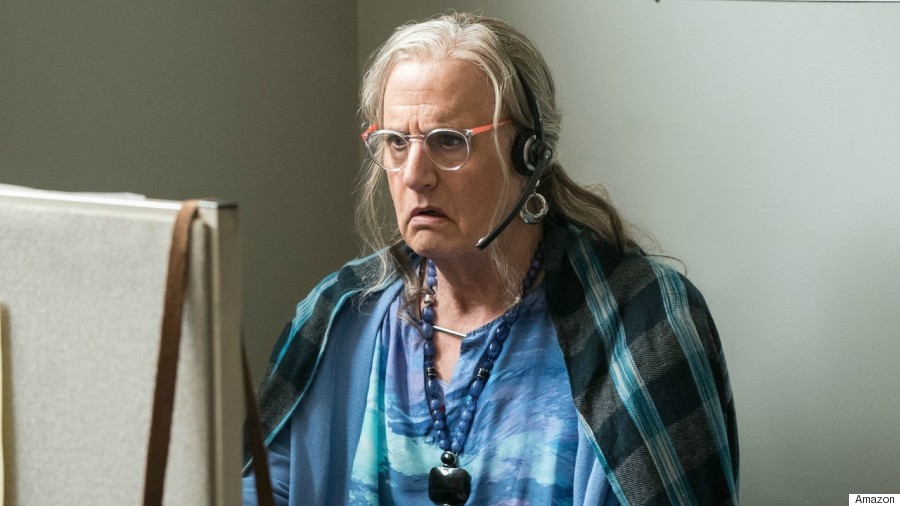 Jeffrey Tambor as Maura Pfefferman in "Transparent."
And although trans people have had more visibility in mainstream media in the past couple of years, many trans characters are being played by cisgender actors. (Jared Leto in "Dallas Buyers Club" and Eddie Redmayne in "The Danish Girl" are recent examples.)
Actor and producer Mark Ruffalo was recently criticized for casting Matt Bomer — a gay man — as a transgender sex worker in the new film "Anything."
Ruffalo addressed these concerns in a series of tweets. "To the Trans community. I hear you. It's wrenching to you see you in this pain. I am glad we are having this conversation. It's time," he wrote. "In all honesty I suggested Matt for the role after the profound experience I had with him while making The Normal Heart."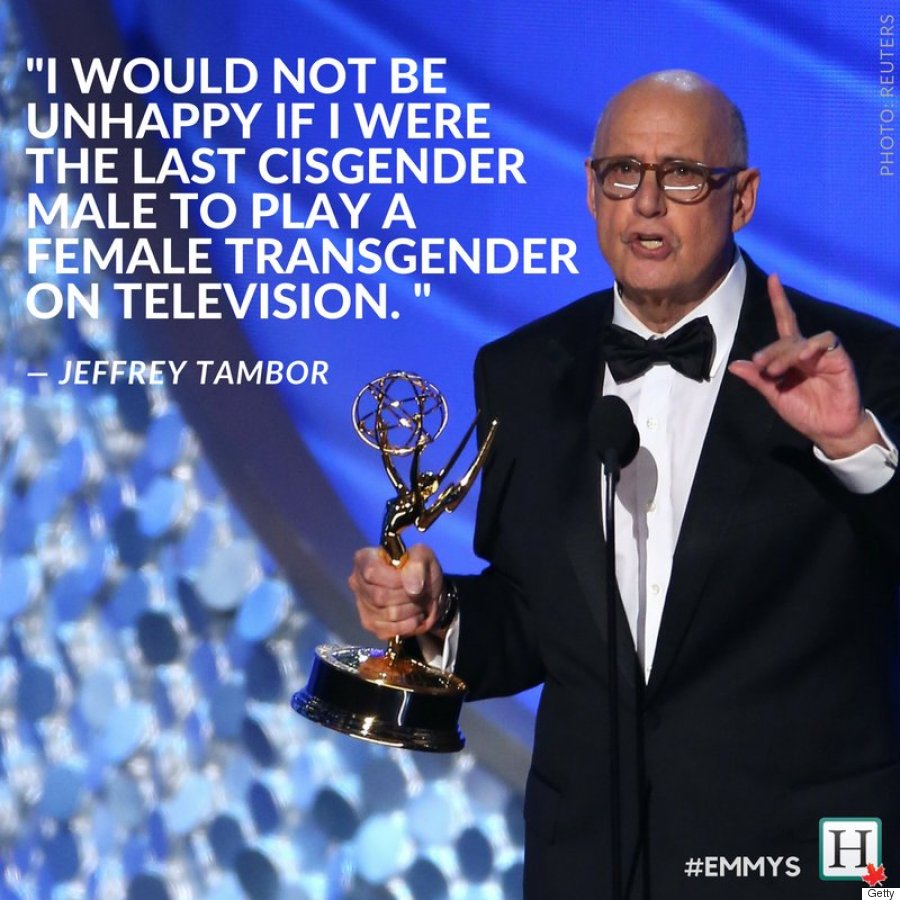 But his remarks didn't go far enough for some LGBTQ activists.
"There are many qualified trans actors and writers who could have played in and advised on the construction of the scenes you're about to edit into a motion picture. They will lose more work because of this," trans musician Mya Byrne wrote in a piece for Huffington Post. "We know you have good intentions. But those intentions have far-reaching after-effects that you, as cis men, don't experience."
Also on HuffPost