A university student has launched a class action lawsuit after B.C. slapped a 15 per cent property transfer tax on foreign homebuyers last month.
Chinese student Jing Li, who studied at the University of Saskatchewan before moving to Metro Vancouver, filed the suit after she put a 10 per cent deposit on a $560,000 townhome in Langley, B.C., CBC News reported Monday.
The tax added $84,000 to the price of her house — an extra amount she can't afford. But, if she walks away from the deal, she'll lose her $56,000 deposit.
Exclusive: BC's 15% tax on foreign home buyers now the target of a class action lawsuit led by Chinese student #CBChttps://t.co/xdiPHl5Tpk

— Eric Rankin (@ericrankincbc) September 20, 2016
Like many others, Li signed a contract to buy the property before the tax was implemented, but the sale didn't close in time, The Vancouver Sun quoted Li's lawyer Luciana Brasil saying.
Brasil argued that the tax discriminates against foreign homebuyers due to the very fact that they weren't born in Canada. She also claimed that the levy breaches treaties such as the North American Free Trade Agreement (NAFTA), which has a section protecting ownership of real estate.
Only the federal government has jurisdiction over foreign trade, the lawyer said.
"The Legislature of British Columbia cannot enact legislation that is properly within the constitutional authority of the Government of Canada, especially those in connection with the foreign affairs, aliens, international trade, and trade and commerce," read Li's lawsuit.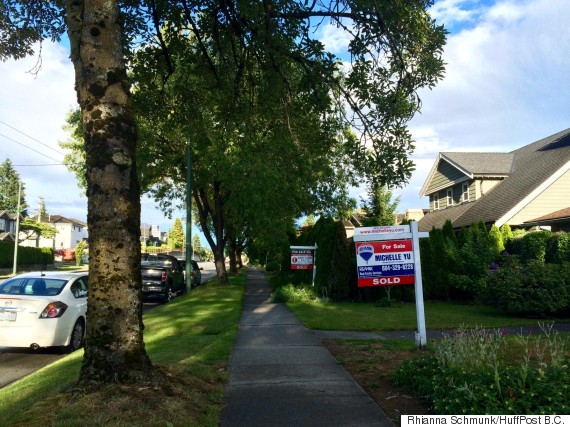 A "For Sale" sign in Vancouver. (Photo: Rhianna Schmunk/HuffPost B.C.)
Brasil isn't the first lawyer to allege that B.C.'s foreign buyers tax violates NAFTA.
Barry Appleton said the tax gives local residents an advantage and, in doing so, violates NAFTA's trade agreement with Mexico and the United States, News1130 reported in July.
"You can't treat foreign investors from that country less favourably than we treat our local citizens," he told the radio station.
The tax could also violate 19 other agreements including the 2014 Canada-China Foreign Investment Promotion and Protection Agreement (FIPA), Appleton said.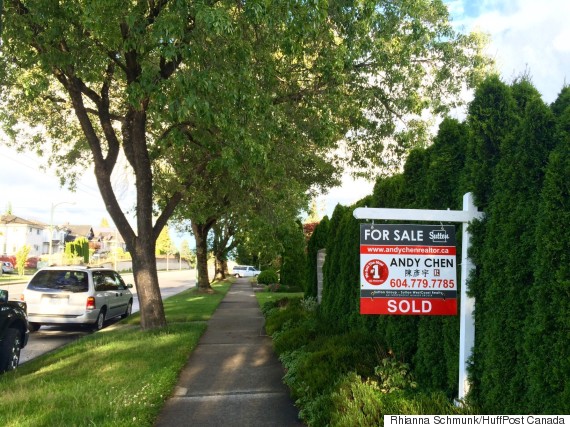 A "For Sale" sign in Vancouver. (Photo: Rhianna Schmunk/HuffPost B.C.)
Li's lawsuit seeks to overturn the legislation and repay any revenues from the tax.
None of the allegations have been proven in court.
The lawsuit will have to be approved as a class-action before it proceeds, and it could be six months to a year before the case ends up in court.
— With files from The Canadian Press
(Watch the video embedded above) 57e180611c689970940f9d50
Follow The Huffington Post B.C. on Facebook, Twitter, and Instagram
Also on HuffPost