Okay, we get it. "Ugly" shoes have now become fashionable for fall 2016, with pearl-embossed Miu Miu slides and furry Gucci slippers dominating street style shots and our Instagram feeds.
And yes, we're into it. But there comes a time when one has to draw the line on ugly footwear, and we think the time is now.
On Monday, Christopher Kane did the unimaginable at London Fashion Week, sending nearly every. Single. Model. Down his spring/summer 2017 runway wearing — wait for it — Crocs.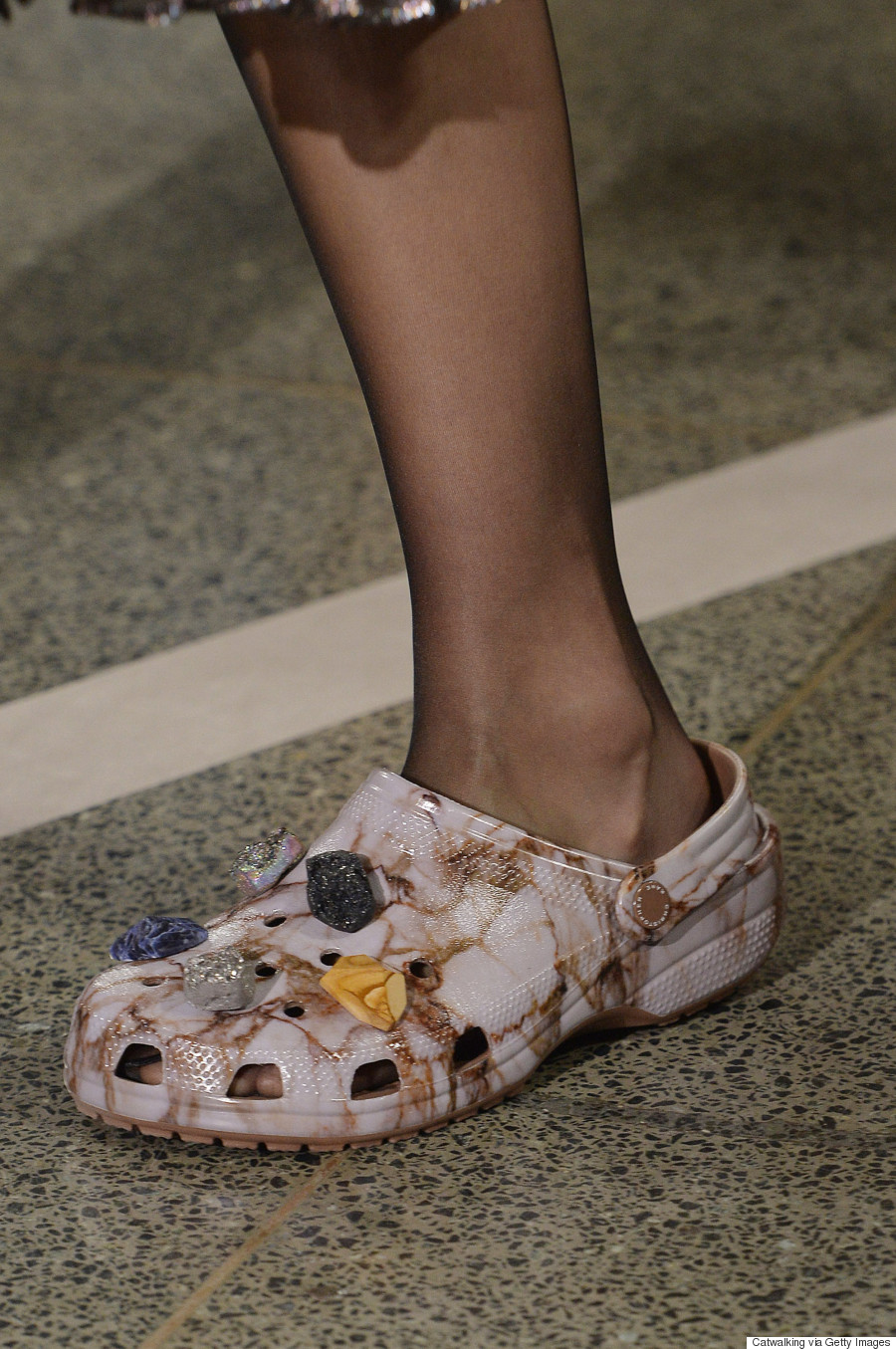 Yes, those are the foam slides popular amongst nurses, doctors and dads, everywhere.
But these weren't just any Crocs, mind you. They were Crocs embellished with gemstones: Sodalite, Red Leopard, Malachite, Diaspro and Zebra Jasper, to be exact, according to a press release.

The horror.
And according to Footwear News, these styles will be produced and sold, though there's no word yet on the price point.
Crocs aren't the only ugly shoes making a comeback this season — at New York Fashion Week, Gypsy Sport sent models down the runway wearing "Chinese slippers" (yes, those mesh and sequinned slides from the early '00s), while Ugg and Teva have joined forces to create what's being touted as the "ugliest shoe in the world."

One thing's for sure: all of the above (including the gemstone-embossed Crocs) are hard nos for us. We'll stick to furry heels and pearl slides, thanks.
Follow Huffington Post Canada Style on Pinterest, Facebook and Twitter!
Also on HuffPost