The Edmonton Humane Society saved 71 dogs over the weekend — the organization's largest rescue ever.
Working with Pet Food Bank of Parkland County, the dogs were found in reserve communities near Peace River in northern Alberta.
Staff worked around the clock to transport the dogs, some of which were pregnant or young puppies, to Edmonton.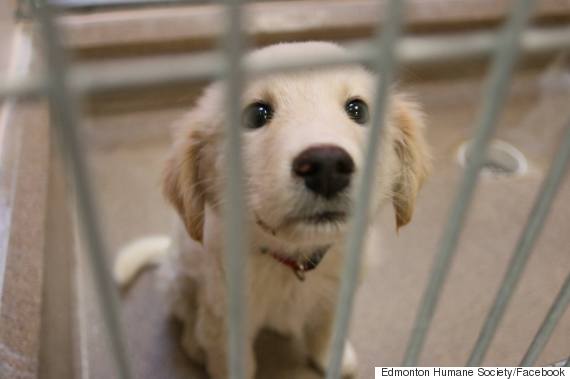 One of the dogs rescued by the Edmonton Humane Society this weekend. (Photo Edmonton Humane Society/Facebook)
"Because these pups are from all different walks of life, they'll need a little TLC before being placed up for adoption," said the humane society in a statement posted to Facebook on Monday.
The organization says it will be working to house the pups and give them medical treatment before they're put up for adoption.
Also on HuffPost
Fraser The Dog Rescued After Exhausting Hike