Summer, we love you but it's time we said goodbye.
As we pull our glossy skin tints and bronzers from out of our makeup bags, we begin to think about all things fall makeup. Yup, with open arms, we welcome back heavy black eyeliners, full lashes and vampy lips.
To celebrate the return of autumn, we've rounded up 10 fall beauty trends to expect this season (and we promise, you'll love them all):
1. Heavily-Lined Eyes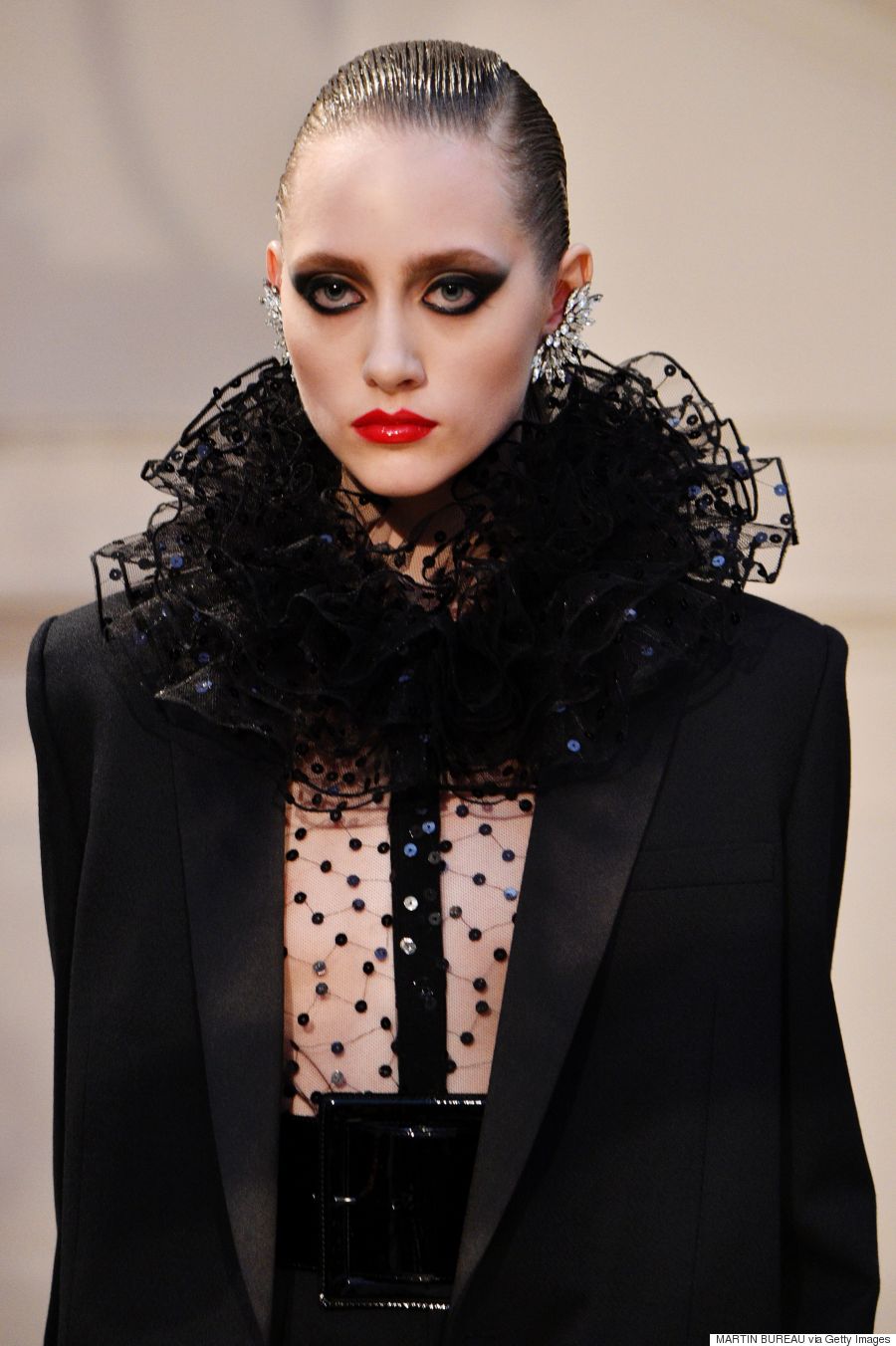 It's all about dramatic eyes this season, and that begins by heavily rimming your waterlines and tightlines with a dark charcoal liner. From jet blacks to midnight blues, create smudging effects and intense flicks to achieve that perfect dark look. And if you're feeling really daring, cover the entire eye lid with black shadow.

2. All That Glitters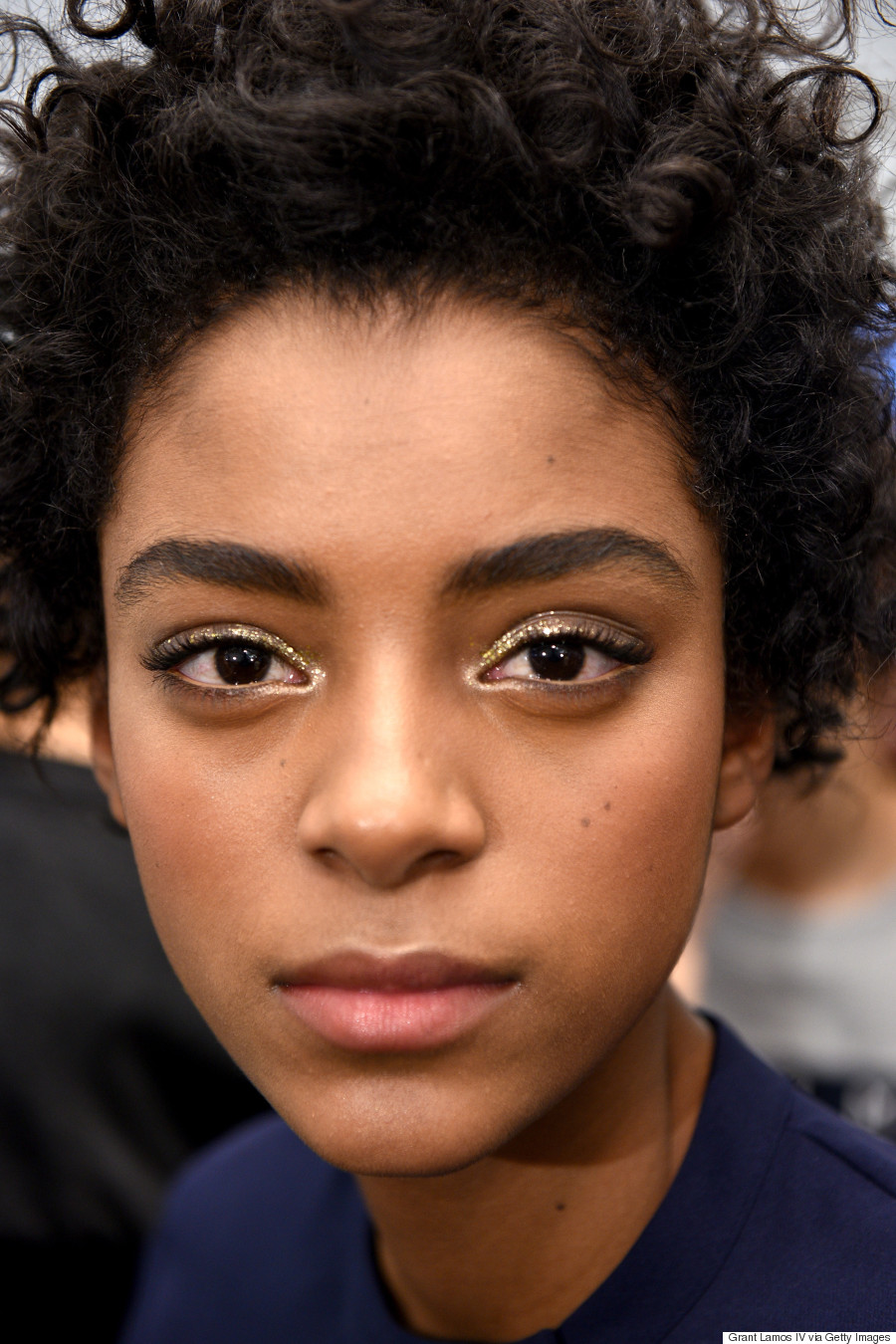 All that glitters is gold, and it all looks great on your eyes. This fall season, shine bright like a diamond with glittery makeup, whether it be drenching the eyes in shimmering eye shadow, softly brushing brow bones with a bit of glossy shine, or creating a killer cheekbone highlight with a dash of sparkles.

3. Gothic Lips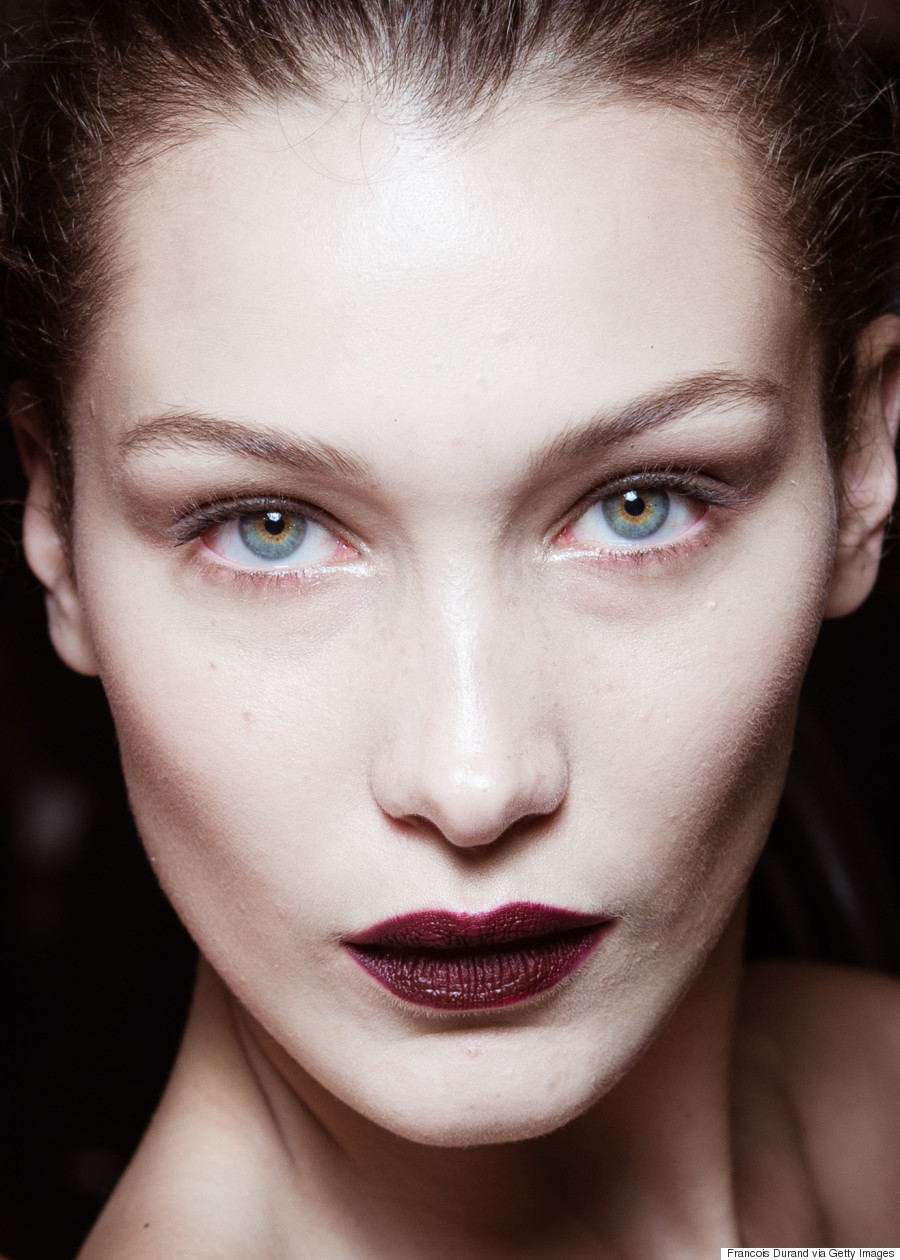 This season, put your fear of black lipstick aside and embrace vampy vibes. Ditch your summer nudes and pinks for the dark side and all the colours on that end of the spectrum: burgundy, blue, purple, brown, etc. And for that extra dramatic pop, brush over your gothic lips with gloss.

4. Warm Cheeks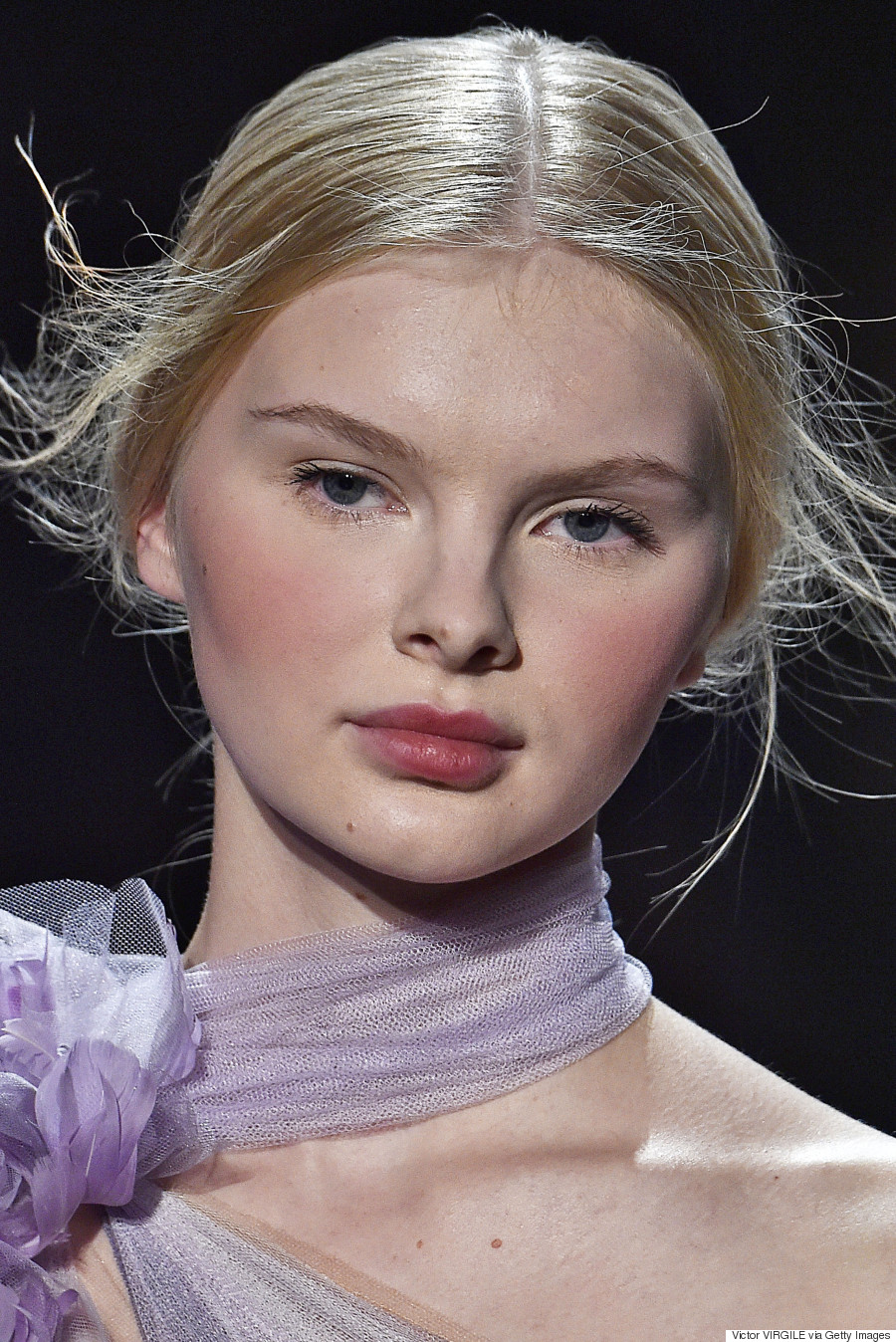 Makeup fans, it's time to stop contouring and take it back to the more simple things in life. That's right, glow on this fall with effortlessly flushed cheeks that you can create with a simple flick of your blush brush.

5. Spider Lashes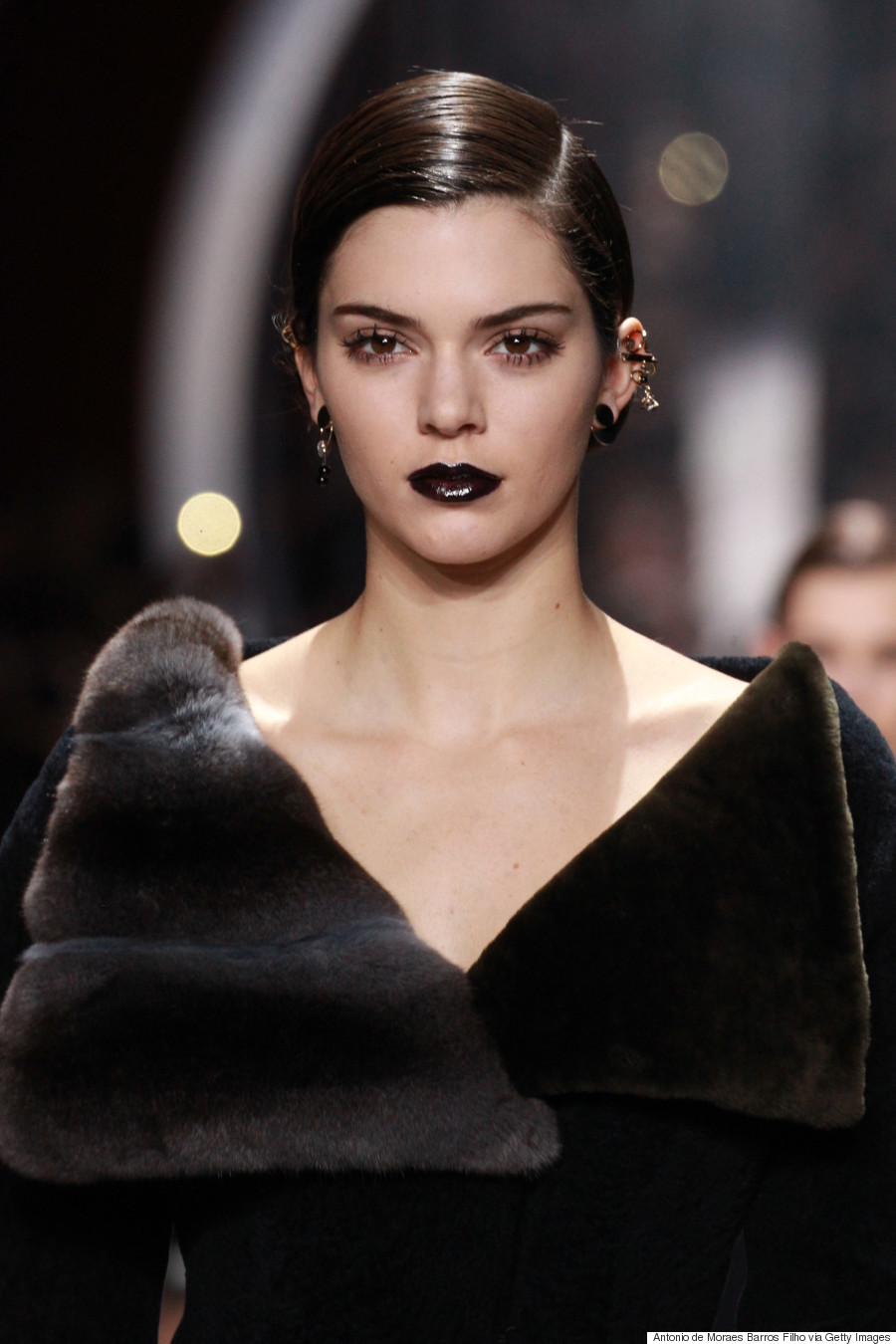 Fall calls for chunky lashes ... yes, spider lashes that is. Apply heavy product to both your top and bottom lashes, to make your eyes pop.

6. Intricate Eyes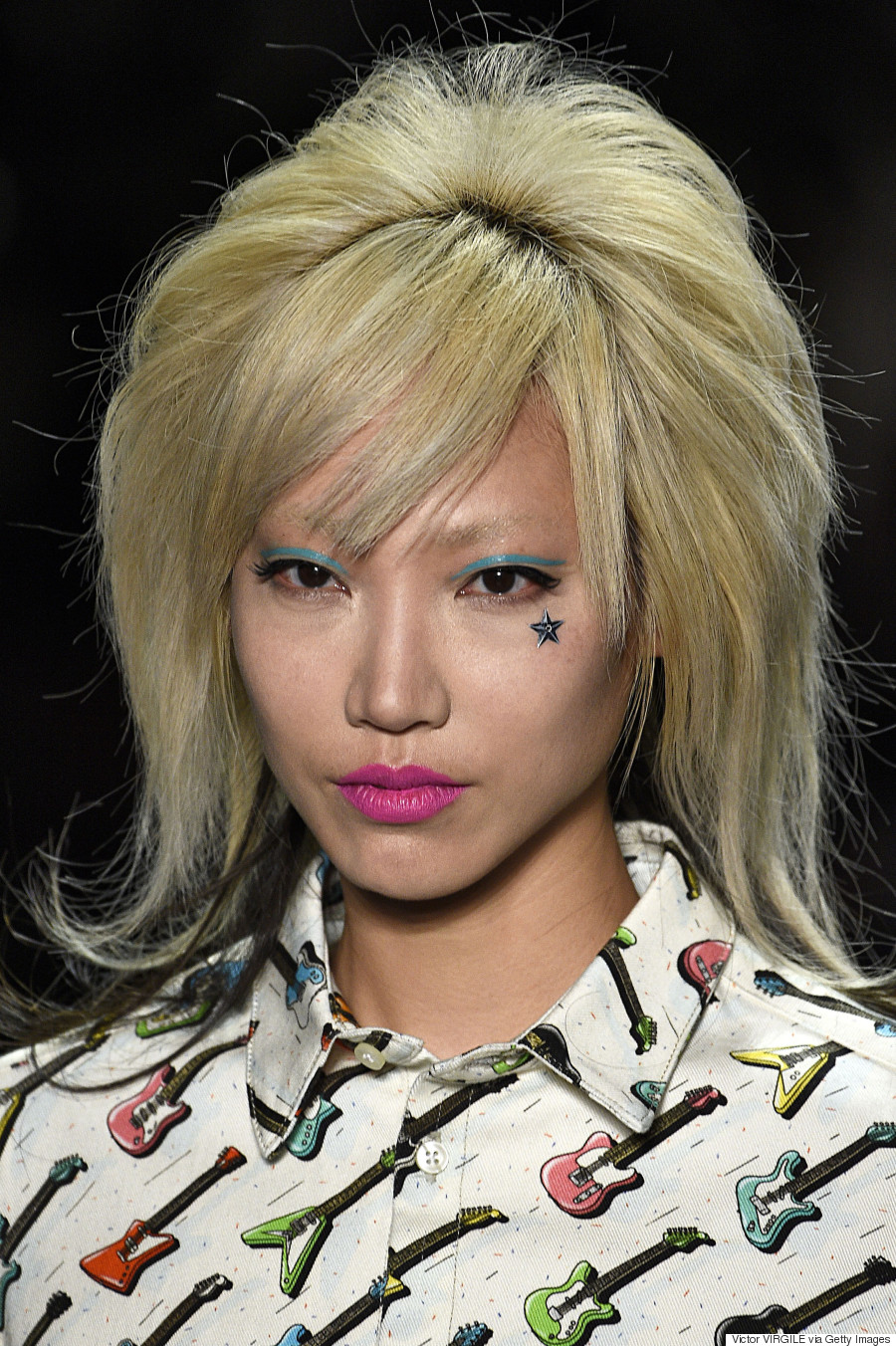 We saw some crazy eye makeup on the fall 2016 runways, so for that reason, we need to subtly adapt that type of high fashion makeup into our daily beauty routines. From bright graphic lines to avant garde patterns, don't be afraid to pull out all the stops when it comes to going bold with your eyes this season.

7. Peachy Keen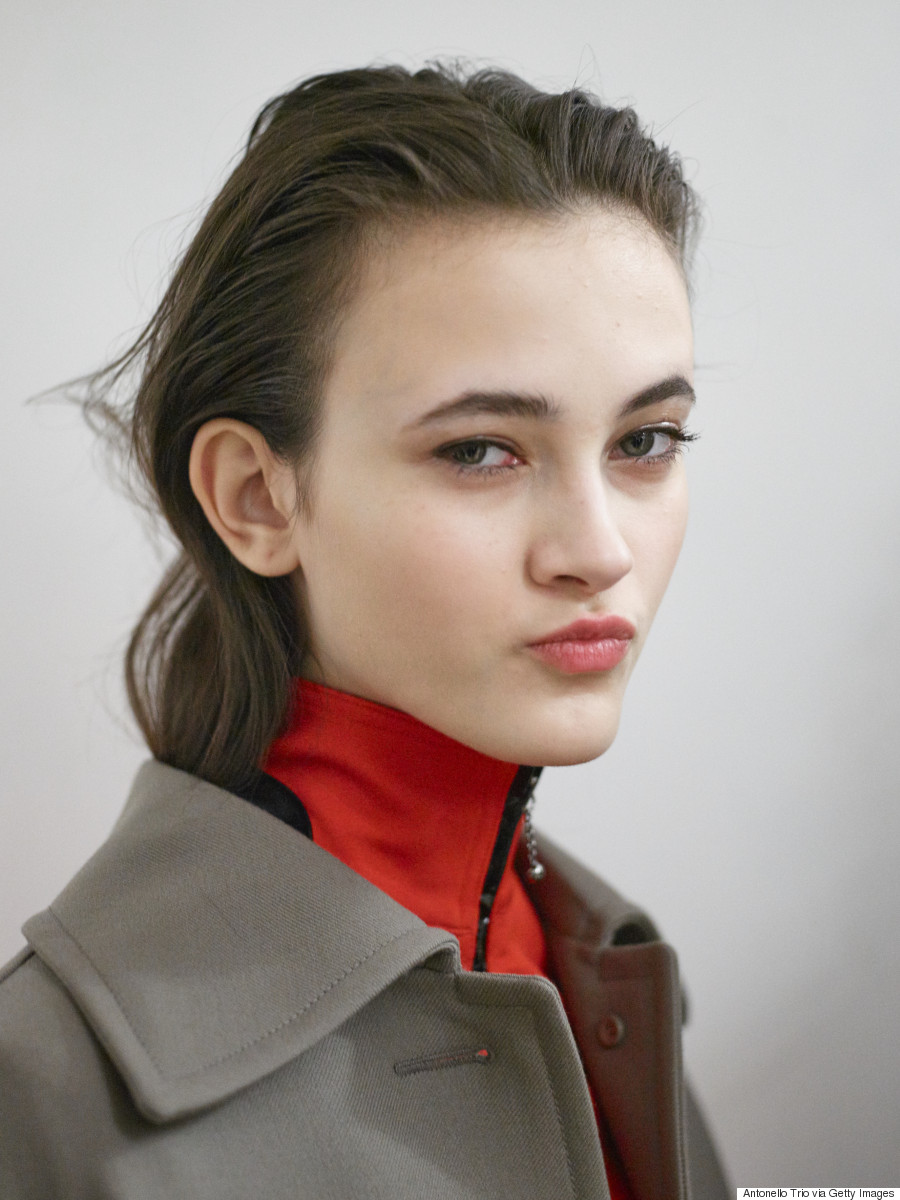 The colour of the season? Peach. Peach-washed lids were everywhere on the runway and work well with any skin tone or any eye colour. Purchase it in a cream and wash gently over eyelids to get a subtle standout look that can be paired with both nude or dark makeup.

8. Red Lips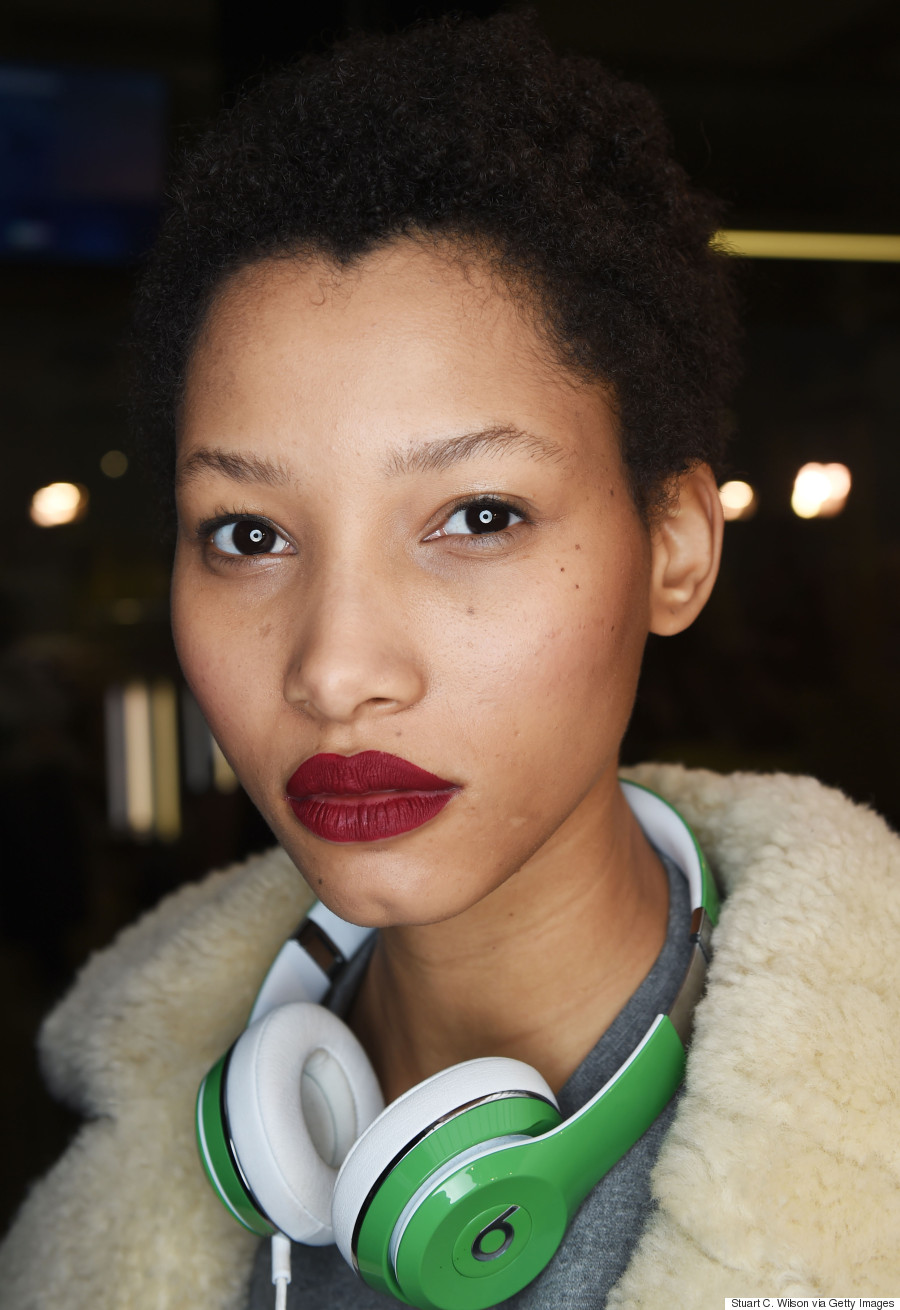 Classic. Timeless. Never goes out of style. Whether it be deep reds or more orange hues, this type of lip always proves to be elegant.

9. Boy Brows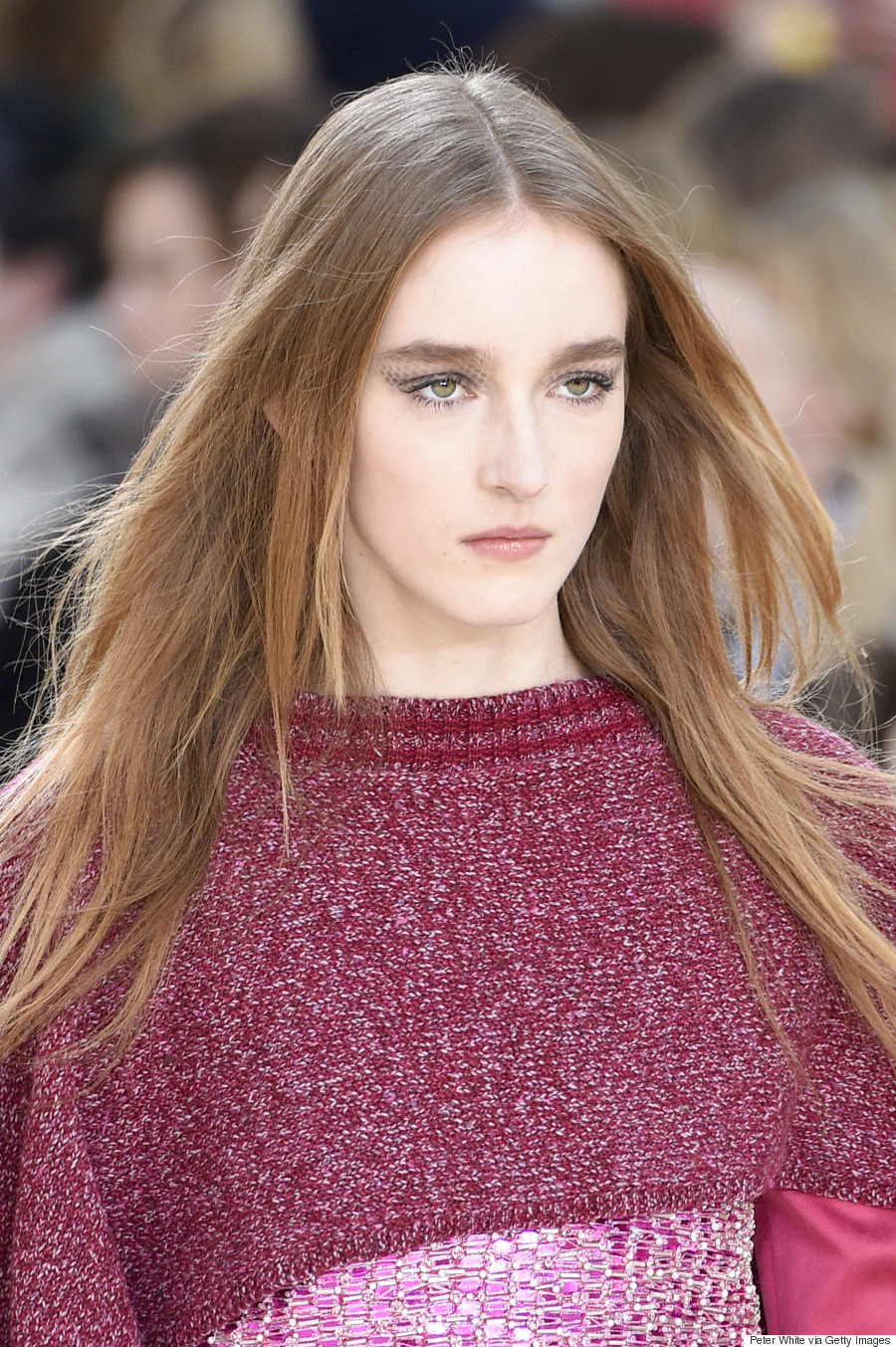 Yup, it's still all about the untamed brows this season, so that means brushing brows up, filling in sparse areas and letting them do their thing. No more perfect Instagram brow.

10. Metallics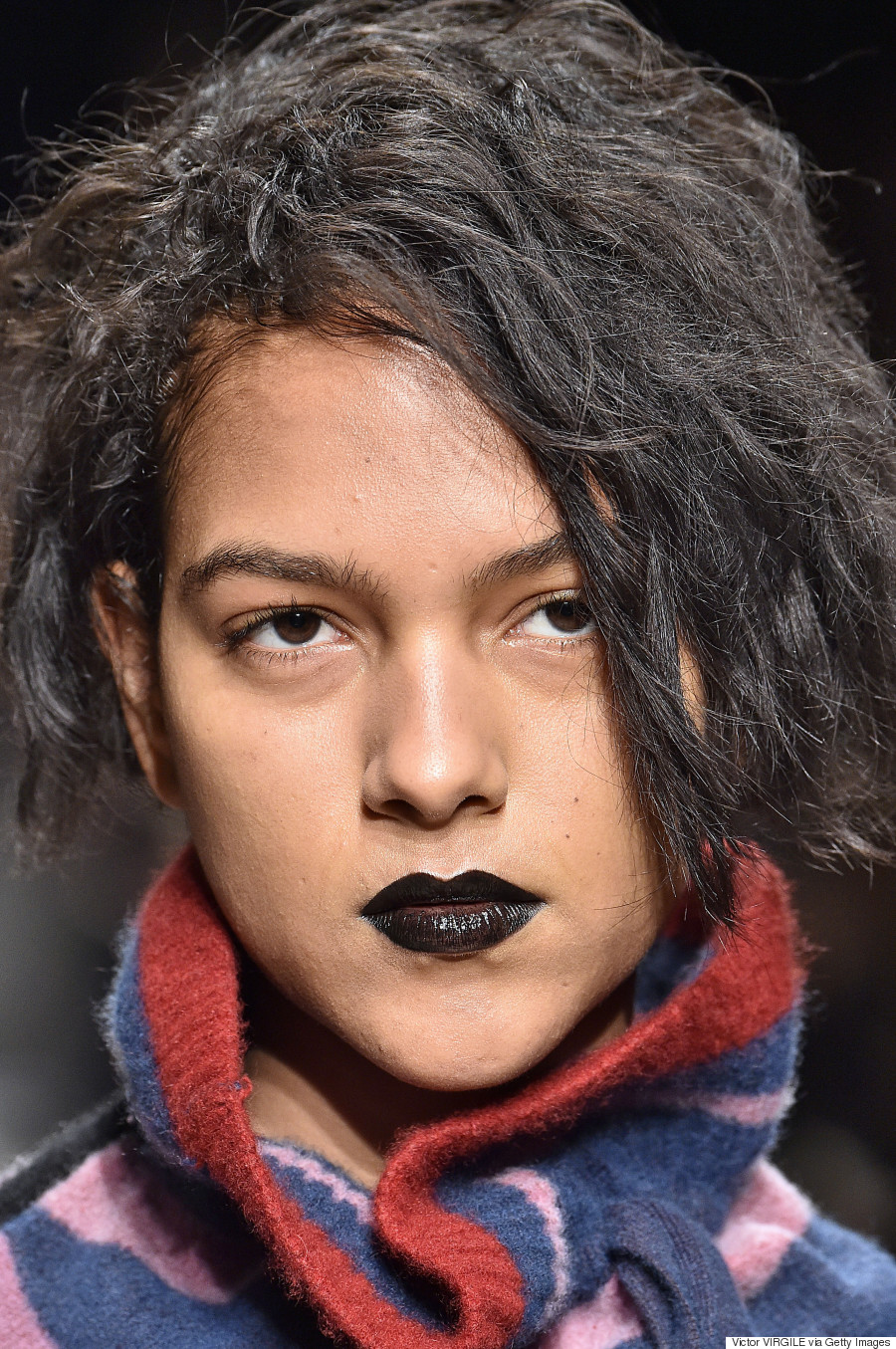 From your eyes to your lips, you'll be seeing metallic shadows and lip creams everywhere this fall.
Follow Huffington Post Canada Style on Pinterest, Facebook and Twitter!
Also on HuffPost
Fashion And Beauty Trends To Ditch In 2016