Marion Cotillard has had enough with rumours.
On Wednesday, the French actress addressed reports that she had an affair with her "Allied" co-star, Brad Pitt, via an Instagram post.
"This is going to be my first and only reaction to the whirlwind news that broke 24 hours ago and that I was swept up into," the "Macbeth" star captioned the pic — an image of a bird flying through stars.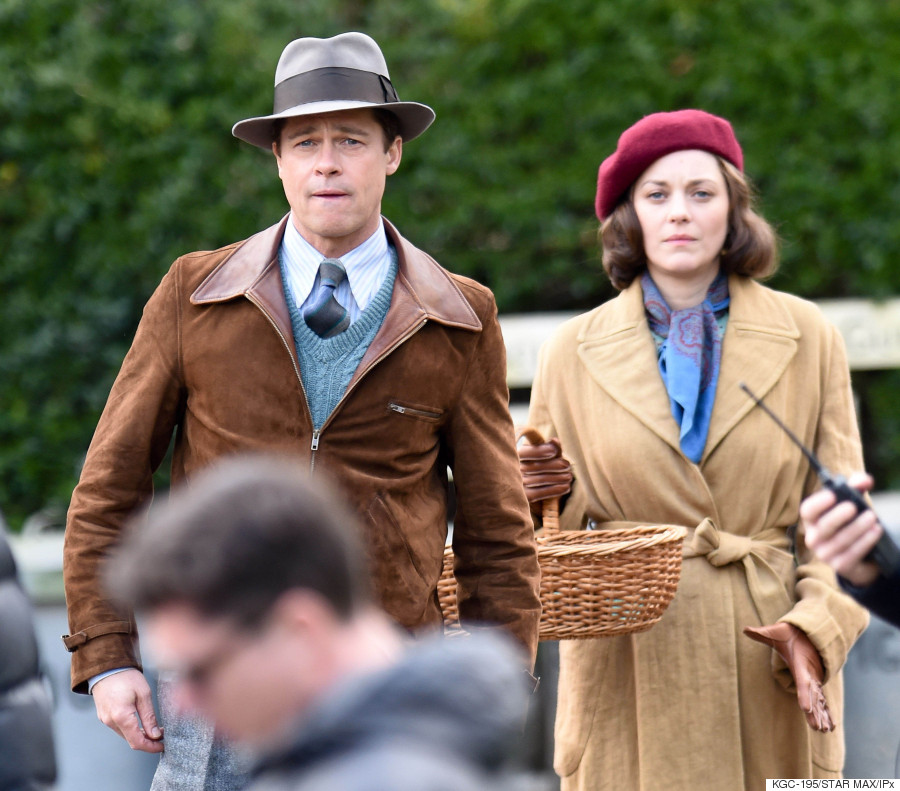 Brad Pitt and Marion Cotillard on the set of "Allied" filming on Hampstead Heath. (Photo: KGC-195/STAR MAX/IPx/AP)
"I am not used to commenting on things like this nor taking them seriously but as this situation is spiraling [sic] and affecting people I love, I have to speak up," she continued. "Firstly, many years ago, I met the man of my life, father of our son and of the baby we are expecting. He is my love, my best friend, the only one that I need."
More on the divorce


•NEW: Pitt Child Abuse Allegations Reportedly Under Investigation


•Jolie Divorce Documents Reveal What She Is Asking For

The 40-year-old actress was referring to her partner, French actor Guillaume Canet. The couple have been together since 2007 and have a son named Marcel together.
Her Instagram post also served as an announcement that the couple is expecting their second child.
"Secondly to those who have indicated that I am devastated, I am very well thank you," Cotillard wrote. "This crafted conversation isn't distressing. And to all the media and the haters who are quick to pass judgment, I sincerely wish you a swift recovery. Finally, I do very much wish that Angelina and Brad, both whom I deeply respect, will find peace in this very tumultuous moment.
With all my love, Marion."
Not long after news broke Tuesday that Angelina Jolie had filed for divorce from Pitt on Monday, reports surfaced that the actor allegedly had an affair with Cotillard during the filming of their movie, "Allied," for which the trailer was released this week.
According to Page Six, Jolie ended her marriage to Pitt after a detective she hired uncovered the alleged affair between Pitt and Cotillard.
But Us Weekly reports that Cotillard wasn't the reason for the split.
"Marion had nothing to do with it," a source told the tabloid, while another source added, "Marion was not the reason for the divorce and Angelina did not hire a private eye."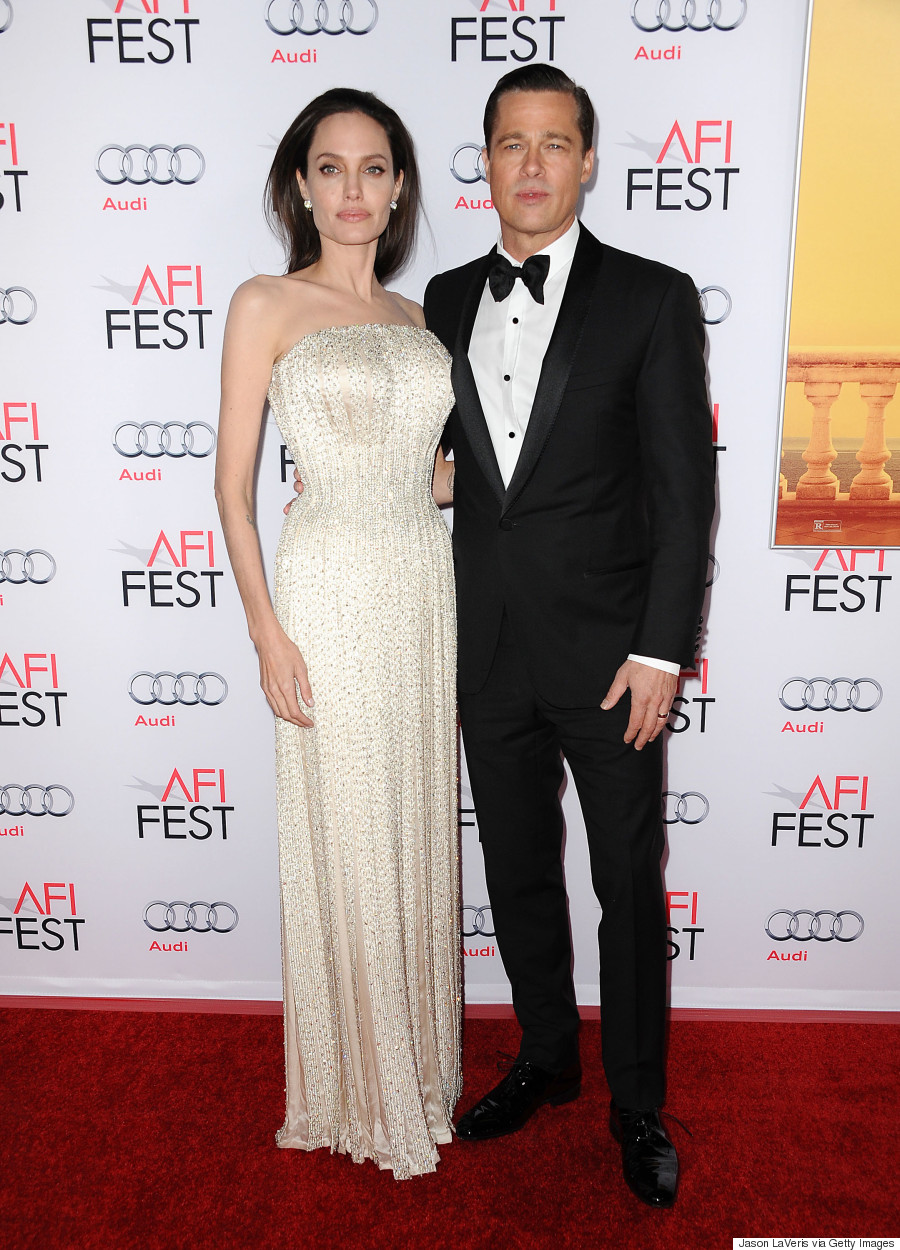 Angelina Jolie and Brad Pitt in 2015. (Photo: Jason LaVeris/FilmMagic)
According to one of her attorneys, Jolie made the decision "for the health of the family."
In a second statement through her manager, Geyer Kosinski, the "Maleficent" actress reiterated that she filed for divorce for the good of her family, which includes her and Pitt's six children.
"Angelina will always do what's in the best interest of taking care of her family," Kosinski told E! News. "She appreciates everyone's understanding of their need for privacy at this time."
According to divorce documents filed by Jolie, the actress listed Sept. 15 as the couple's date of separation and cited "irreconcilable differences."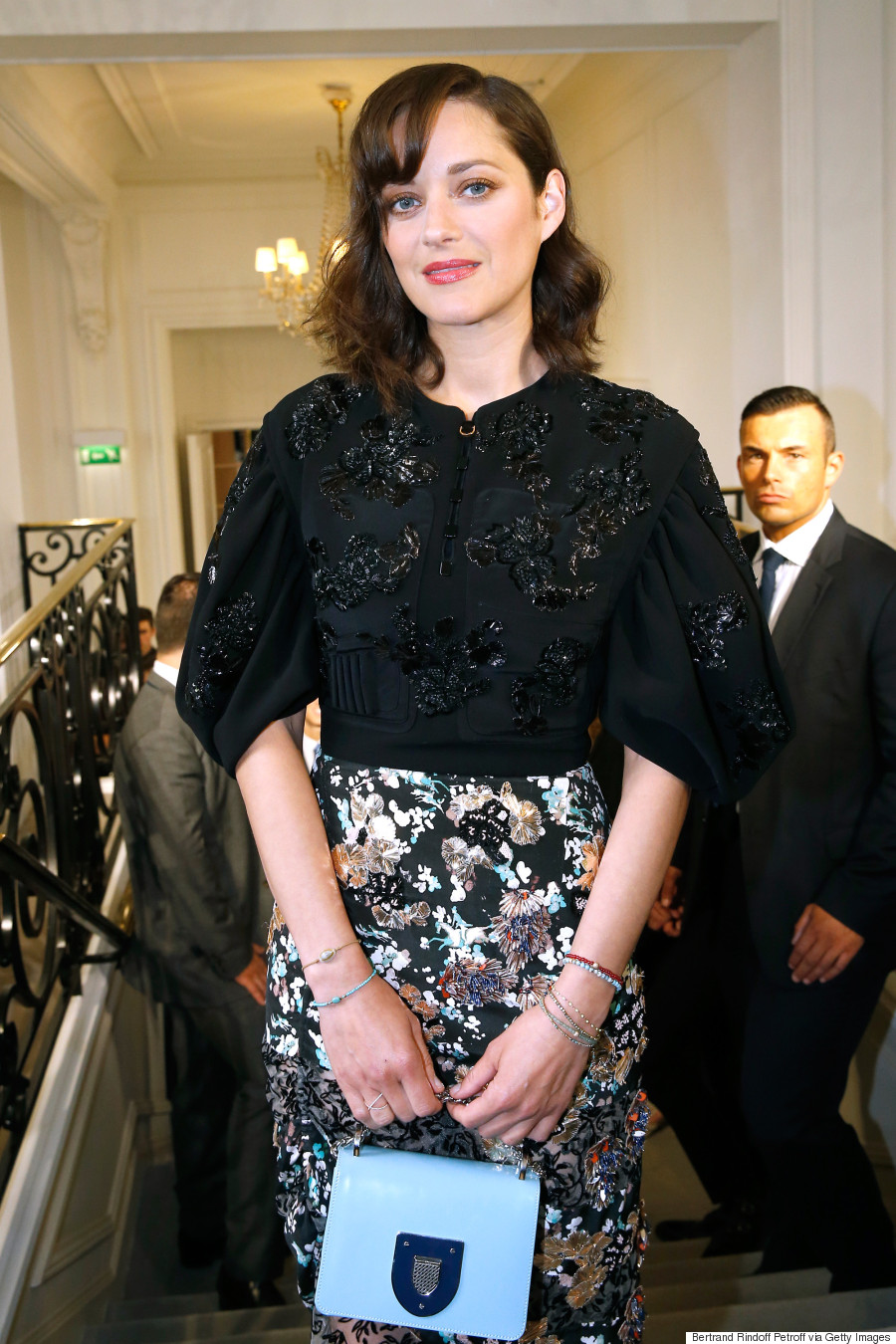 Marion Cotillard announced she was pregnant with her second child. (Photo: Bertrand Rindoff Petroff/Getty Images)
Jolie is not requesting spousal support from her estranged husband but is asking for physical custody of their kids. She is also asking Pitt for "miscellaneous jewelry and other personal effects" as well as "earnings and accumulations" she made "from and after the date of separation."
Pitt and Jolie married in August 2014, at their French estate. They were together for 12 years.
Also on HuffPost
Brad Pitt And Angelina Jolie