Disney has pulled its "Moana" costume after it was accused of cultural appropriation.
The Halloween outfit was fashioned after the film's character Maui, a Polynesian demi-god. The costume came with a full-body suit with brown skin and featured the character's traditional tattoos. It also came complete with a grass skirt and bone necklace.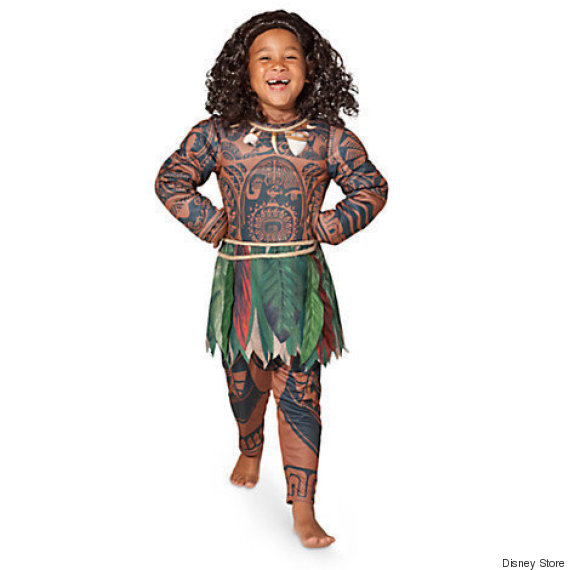 On Twitter, critics called the costume racist and accused Disney of mocking Polynesian culture.
https://t.co/VW1c2003JX Dear @Disney this is cultural appropriation. & my culture is not a costume.

— Keakeake (@8keakeake) September 18, 2016
Maui Costume for Kids https://t.co/A5Phni36Vo This might be the creepiest thing Disney has ever done. "Wear another culture's skin!"

— Mikki Kendall (@Karnythia) September 17, 2016
As a Poly I support our folk involved in #MOANA. But this? NO.Our Brown Skin/Ink's NOT a costume. @DisneyMoana pic.twitter.com/X0pacppAqV

— TheBlackSheep.com (@LivinOffTheGrid) September 18, 2016
In response to the backlash, Disney has discontinued the sale of Maui costumes. On Thursday, the company also issued an apology.
"The team behind Moana has taken great care to respect the cultures of the Pacific Islands that inspired the film, and we regret that the Maui costume has offended some," the company said in a statement. "We sincerely apologize and are pulling the costume from our website and stores."
Watch the video above to hear more on this story.
Also on HuffPost
Halloween Fails From Our Childhoods