Actress Emma Watson returned to the U.N. General Assembly on Tuesday to give another powerful speech. This time the 26-year-old urged leaders to change policies surrounding sexual violence on university and college campuses.
"A university should be a place of refuge that takes action against all forms of violence," she said at the U.N. headquarters in New York City. Watson, who went to Brown University, began her speech by praising her Ivy League school and acknowledging how fortunate she was to be able to attend the school four year ago.
Watson then went on to point out the struggles and experiences of many other women attending post-secondary education around the world. "What if, as is the case at far too many universities, we are given the message that sexual violence isn't actually a form of violence?," she asked the assembly which included Prime Minister Justin Trudeau and "The Daily Show" host Trevor Noah.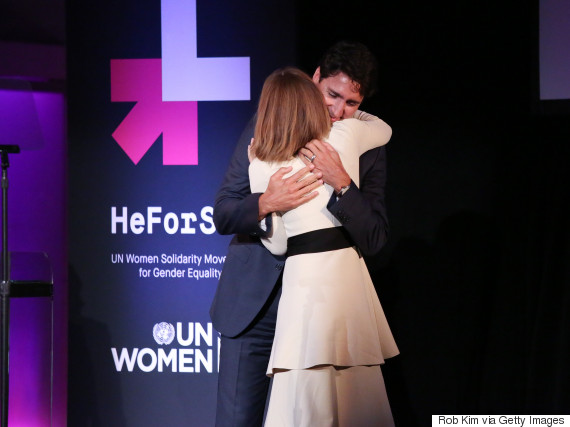 Emma Watson and Justin Trudeau share a hug at the HeForShe 2nd Anniversary Reception at Museum of Modern Art on September 20, 2016 in New York City.
The U.N. Women Goodwill Ambassador then went on to introduce the He for She 10x10x10 impact report, a document that tracks the progress of 10 heads of state, 10 global CEOs, and 10 university presidents around the world who are united in ending campus-based sexual violence.
Watson addressed the assembly for the very first time just two years ago when she introduced the HeForShe campaign — a project which invites men to get involved in promoting gender equality. Earlier this year she announced she was taking a year-long break from acting to focus on feminism.
Watch the full speech below:
Also on HuffPost
Emma Watson's Best Feminist Quotes