If you're like us, or the other 99.9 per cent of the world's population, you love getting your beauty sleep. But when you don't get enough of it, it's pretty obvious. How? Bags or dark circles under your eyes.
Not cute.
But to cover up those pesky dark circles, you load on the concealer, isn't that right? Sure, it works. But sometimes you still see those dark marks lingering (or worst, your concealer turns your dark circles in to white circles) and you just wish there was another alternative to covering your skin up.
Well, there is. And the solution is probably already in your makeup bag.
In the video above, InStyle U.K. shows you how to get rid of dark under eye circles using red lipstick. We repeat, red lipstick.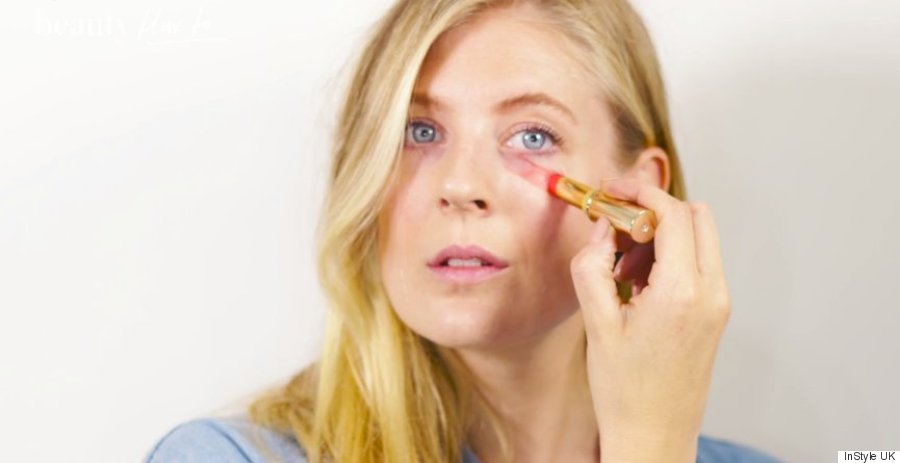 Red shades help neutralize the blue and purple shades of dark circles under eyes and in turn balance out the skin. Acting InStyle beauty editor Katie Service is shown in the vid applying the lipstick to her under eyes and buffering in the colour using a bit of concealer and a makeup brush.
And if you have any other dark pigments on your face, you bet red lipstick (orange-red and coral colours work too) will also work on that part of the skin, too.
No sleep, no problem, thanks to lipstick! Who knew?
Follow Huffington Post Canada Style on Pinterest, Facebook and Twitter!
Also on HuffPost
Eye Creams For Fine Lines, Puffiness & More