We all had awkward haircuts as kids, but Kristen Bell's childhood mullet takes the cake.
On Wednesday, the "Bad Moms" star revealed her unique hairstyle on "The Late Late Show with James Corden." According to the actress, her mother gave her this cut so that she could better fit in with the other players on her all-boys baseball team.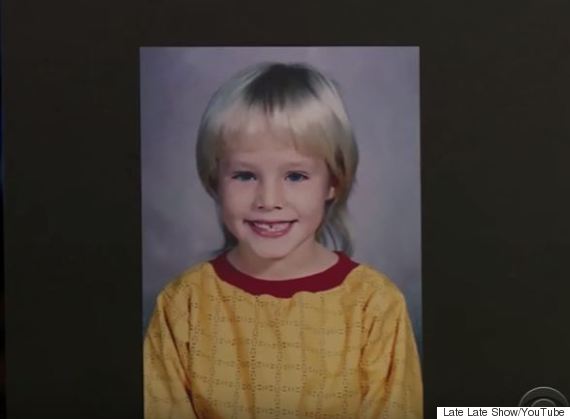 Poking fun of her childhood look, she said: "[My mom] took the bangs past the ear, past the forehead, past the ear, all the way down to the back, which I believe we now call a mullet. So I never had any problems because everyone thought I was one of the little boys."
Watch Bell's full interview in the video above.
Bell is now a mom herself and has two daughters, Lincoln and Delta, with hubby Dax Shepard. But thanks to her own awkward haircut phase, we bet she'll spare her girls the same embarrassment.
Also on HuffPost