Reducing food waste has become an increasingly pressing concern in recent years but it's by no means a new one. Neither is the concept of saving said food waste from the landfill and redistributing to those in need.
Food rescue organization Second Harvest has been around since 1985 when two Toronto women, Ina Andre and Joan Clayton, realized that they feed the hungry with perfectly fine surplus food.
"We picked up 8.2 million pounds of food last year and delivered that to 220 social service agencies."

— Second Harvest's Cori MacPhee
"In the early '80s there was a lot of attention on famine happening in Africa," explains Second Harvest communications director Cori MacPhee. "Ina and Joan realized there were actually a lot of hungry people in Toronto that they wanted to help. They decided they were going to go to the local restaurants and retailers and ask if they can donate excess food."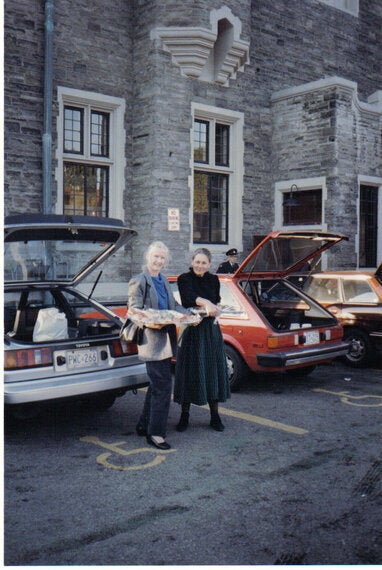 They found seven restaurants willing to give and seven social service agencies eager to take. With the help of two volunteers and a couple heavily loaded hatchbacks they planted the beginnings of Second Harvest.
"From those origins we've grown to having nine trucks on the road," adds MacPhee. "We picked up 8.2 million pounds of food last year and delivered that to 220 social service agencies."
Initially, reducing food waste was just a handy byproduct of their search for a cost-effective method of addressing hunger.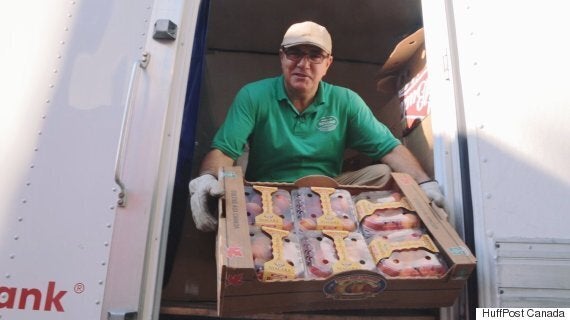 "Our main focus is always going to be feeding hungry people. That's what drives us and gets us out of bed everyday. As we were able to rescue more food, we starting moving up the supply chain," she says. In the 90s, they started moving away from restaurants to distribution centres where they could access higher volumes of donations that were previously heading to the landfill before even reaching grocery stores or restaurants.
"All of the food is perfectly edible. A lot of it has been mislabeled. Some is close to its due date and therefore it isn't really economical for them to send it out to a store and have it going on to the shelf but we're able to take it and turn it around within 48 hours. So we can take advantage of those short timelines to make sure people are getting food," MacPhee says.
The ingredients they deliver are turned into 22,000 meals a day, and each month they feed about 100,000 people, from homeless individuals and families to seniors on old-age pension who can't pay rent and buy food. Kids in after-school programs who have nothing healthy to eat at home also benefit from the program.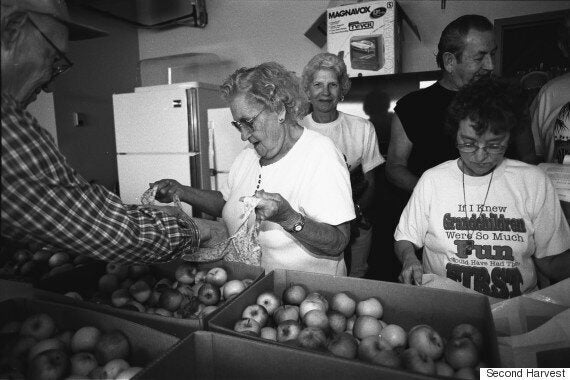 Youth Unlimited, located in Toronto's at-risk Jane and Finch community, is one of the beneficiaries of Second Harvest's daily deliveries.
"This neighbourhood is one of the areas when new immigrants stop in Toronto, and that is how I came here, too," says youth worker Benjamin Osei who helps run Youth Unlimited's summer camp program. "Poverty is a pandemic, a lotta of them don't have jobs, and those who have jobs it's not enough to keep the family going. And the children have became a casualty because they have to take care of themselves.
"Even though we live in a very advanced, very rich country like Canada, a lot of people still go hungry."

— Youth Unlimited's Benjamin Osei
"That's the reason that prompted us to do this program. Just to make sure that we can't help the whole community, but at least 100 children or more will have a safe place to spend their summer because if they're not with us, they'll be floating around and who knows what they'll get into."
But the group's non-profit charity status means meeting the needs of the kids, including their nutritional needs, is a financial challenge. That's where Second Harvest comes in.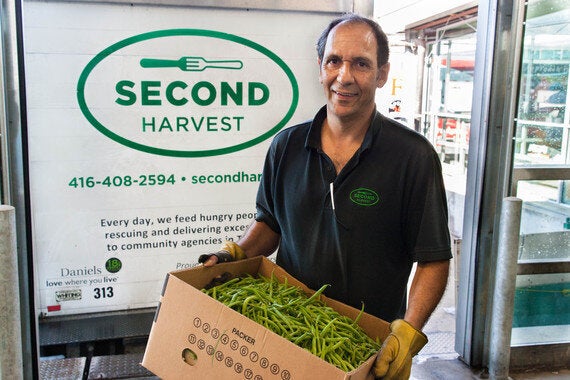 "This food that we get from Second Harvest saves us a lot because without that we'd have to use the little money we have for other things to buy food for them. It had a tremendous impact," Osei says.
"Even though we live in a very advanced, very rich country like Canada, a lot of people still go hungry. The majority of people [here] don't have the budget to fill a shopping cart. I really don't know what to say other than that [Second Harvest] makes sure that the food gets to the people who really need it.
"We really need it, and we have it."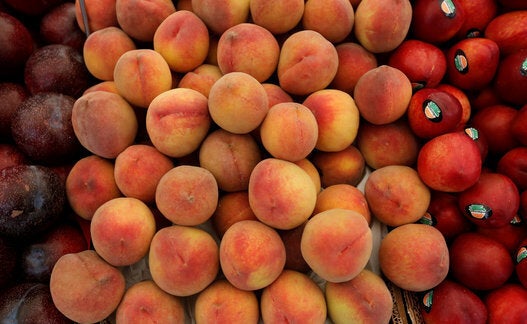 Reducing Food Waste Through Technology
Second Harvest also works with so-called Harvest Kitchens, places that not only take donated food but turn it into meals that are then picked up again by Second Harvest to be distributed to agencies without kitchens and/or service people who can't leave their homes for mental or physical health reasons.
The Harvest Kitchens also serve a double duty by giving volunteers a chance to develop skills needed to find work.
"We usually have about eight to 10 students and we train them for about 14 weeks," says chef Patrick McNamara, who works at the Harvest Kitchen at Toronto's Learning Enrichment Foundation where they prepare about 400 to 500 meals daily, five days a week. "Second Harvest brings the food so it's a good cost-saver for us here to train the people as well. So it works out well for us, and we feel good."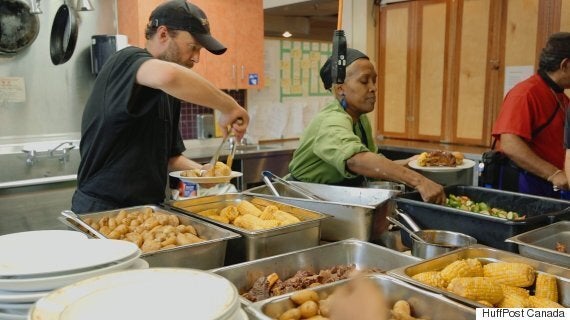 Second Harvest also brings their food to traditional soup kitchens too. At the Parkdale Activity Recreation Centre (PARC), Second Harvest feeds big groups of people several times a day.
"Second Harvest is a big part of eradicating hunger in the city."

— PARC's Tessa White
"We have people from every background you can think of that come in and are a part of what happens here. It's people for the most part with different illnesses — mental illness, addiction or in the process of recovering," says chef Tessa White who has run PARC's kitchen since March.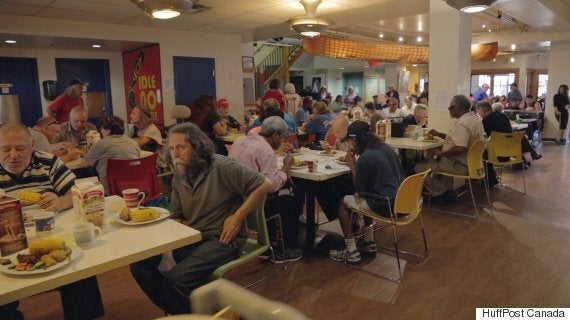 "A meal is a big part of everything, you are nurturing their bodies. We make sure the meal that goes out to the folks here are meals that would actually go out to our families. We prepare it with love [and] 95 per cent of what we prepare we get from Second Harvest," she says.
"I think Second Harvest is a big part of eradicating hunger in the city. There is so much you can make with stuff that people are throwing out, it's just a matter of being creative," she says.
"We don't have to be wasting food!"