The last time the royal couple visited Canada was 2011, right after their spectacular wedding.
Now, three-year-old George and one-year-old Charlotte are tagging along with mom and dad for their trip to B.C. and Yukon.
The siblings looked adorable leaving the airplane with their parents, the Duke and Duchess of Cambridge.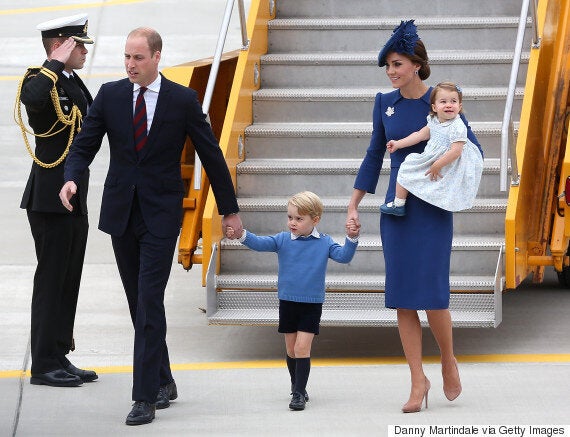 The royal family touch down at Victoria Airport. (Photo: Danny Martindale/FilmMagic)
It's Prince George's second overseas trip — the first being to Australia. For Princess Charlotte, it's her first.
The whole family colour co-ordinated in shades of blue.
George wore a collared shirt and blue sweater, black shorts and knee-high socks. Charlotte donned a pale blue patterned dress and a bow in her hair.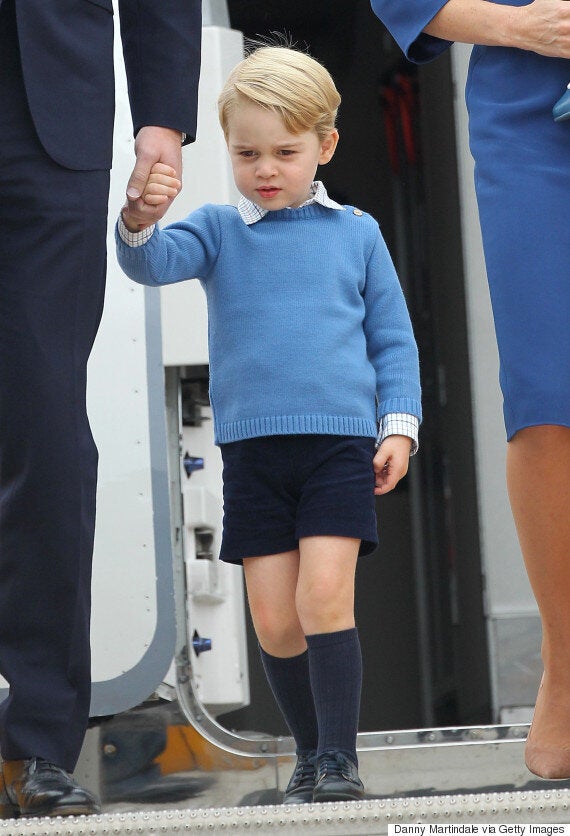 Prince George arrives at Victoria Airport (Photo: Danny Martindale/FilmMagic)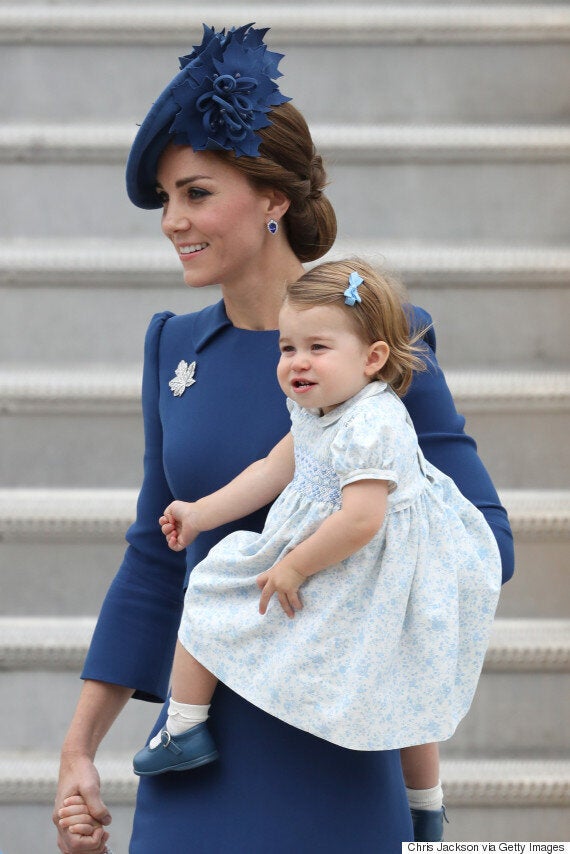 Kate Middleton descends the plane at Victoria Airport carrying Princess Charlotte. (Photo: Chris Jackson/Getty Images)
The young prince and princess will mostly be staying in Victoria, while Prince William and Catherine trek Canada's Pacific coast over the next eight days. But the young royals will accompany mom and dad on an excursion or two.
Prime Minister Justin Trudeau and Sophie Grégoire Trudeau will be on hand to show the royals around on a few of their outings as well.
We're hoping that means there's still a chance the whole Trudeau clan will show up — including Xavier, Ella-Grace and Hadrien. And if we're lucky, maybe a play date for the kids will be added to the itinerary.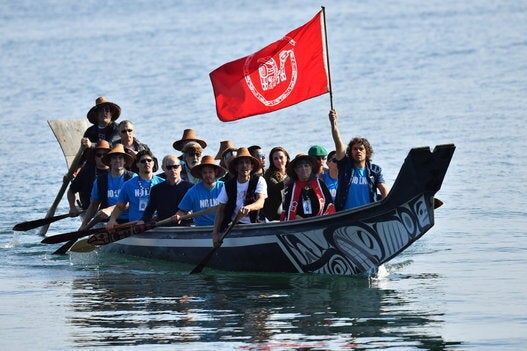 Duke And Duchess Of Cambridge Royal Visit To Canada 2016