The British royal family received a warm welcome on Saturday after they disembarked their plane at Victoria International Airport.
But one greeting fell flat on the tarmac.
Prime Minister Justin Trudeau welcomed Prince William, the Duchess of Cambridge and their children, Prince George and Princess Charlotte.
He greeted each family member directly, but experienced an awkward moment when he tried to high five Prince George.
In the video embedded above, Trudeau kneeled down to the young prince's height and held up his hand. The three-year-old prince did not reciprocate.
The prime minister went for the low five. Nope. He tried for a handshake. Nada.
Evidently, Prince George is not one to be negotiated with.
The royal snub did not go unnoticed.
The prime minister shouldn't feel too badly about the royal rebuff. Earlier this year, Prince George didn't change out of his pyjamas to meet U.S. President Barack Obama.
But hey, the kid is only three.
Keep at it, Trudeau, he may come around.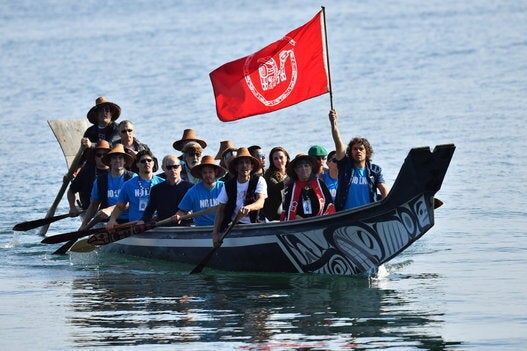 Duke And Duchess Of Cambridge Royal Visit To Canada 2016