Edmonton's mayor wants to turn the Royal Alberta Museum's former home into a national centre to celebrate indigenous heritage.
"We are a capital city in this country and yet we do not have a national institution which many of the other capital cities do," said Mayor Don Iveson at the Canadian Urbanism Planning Summit on Saturday, the Edmonton Journal reported.
He added that it would be an excellent way to "tangibly express a commitment to reconciliation."
Iveson asked Edmonton residents for feedback on Twitter, and response was enthusiastic.
What do you say, Edmonton? #reconciliation #cdnpoli #yegcc https://t.co/3EyI7mcxeL

— Don Iveson (@doniveson) September 25, 2016
@doniveson @edmontonjournal --Excellent idea!! Edmonton has the second highest FNMI pop in Canada yet no official cultural/heritage site.

— Sonja Willier (@sonjawillier) September 25, 2016
.@doniveson I think it's a fantastic idea. It needs to happen! #makesomethingyeg #reconciliation #trc

— Robin Mazumder (@RobinMazumder) September 25, 2016
The former Royal Alberta Museum site is slowly being emptied as its collections are transferred over to the institution's new $375-million home.
The province is looking for suggestions on what to do with the former site, according to Global News.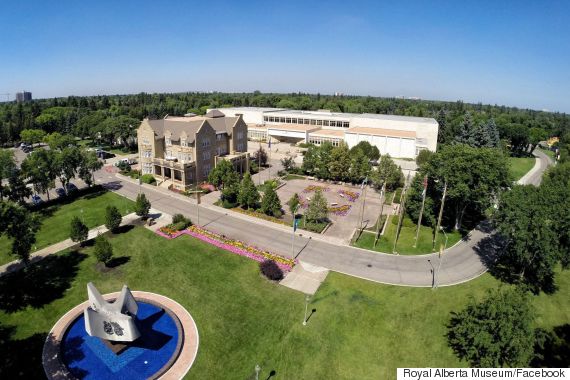 The former site of the Royal Alberta Museum. (Photo: Royal Alberta Museum/Facebook)
One of the buildings on its grounds is Government House, where the province's lieutenant governor used to live. It was also a place where treaties between the Crown and Alberta's First Nations people were once signed.
"It is literally the home of the Crown in Alberta, so that is a reason why it might be a worthy site," Iveson told Metro News.
Also on HuffPost