You're making a big mistake if you drill a headphone jack into your iPhone 7.
For one thing, it won't work. For another, you might break your phone and not be able to cover it under warranty anymore.
A video posted to YouTube by the TechRax channel last week showed the user drilling a hole into an iPhone 7 where the headphone jack used to be on previous models.
He plugs headphones into the phone and you can hear music playing on the soundtrack. It's not clear whether the music is coming out of the phone's speaker or the headphones themselves.
TechRax advertises the tutorial as a good way to avoid avoid having to spend US$159 on AirPods, Apple's new wireless headphones.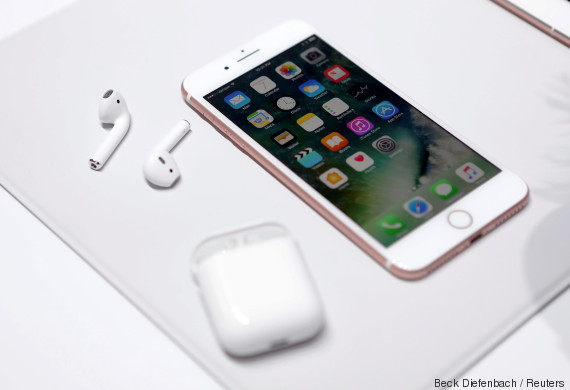 iPhone 7 with AirPods headphones. (Photo: Beck Diefenbach/Reuters)
But see, this whole thing is stupid for a number of reasons.
The iPhone 7 comes with headphones you can plug into the port that's used to charge the phone;
YouTube commenters reported drilling holes in their phones, only for them to stop working;
You'll void the warranty on the phone if you do this, Fortune reported.
Really, for the amount of money it'll cost to replace the iPhone 7, you might as well just buy the AirPods.
Also on HuffPost