It may have been 12 years since the last episode of "Friends" aired on TV, but this trivia will take you right back to the '90s.
Lisa Kudrow (Phoebe) And Courteney Cox (Monica) recently reunited on the set of "Celebrity Name Game" to play a round of questions inspired by their show "Friends" in a bonus round.
And although the questions were easy, it will take you back to the days of Rachel, Monica, Phoebe, Joey, Chandler, and Ross spending their days at Central Perk.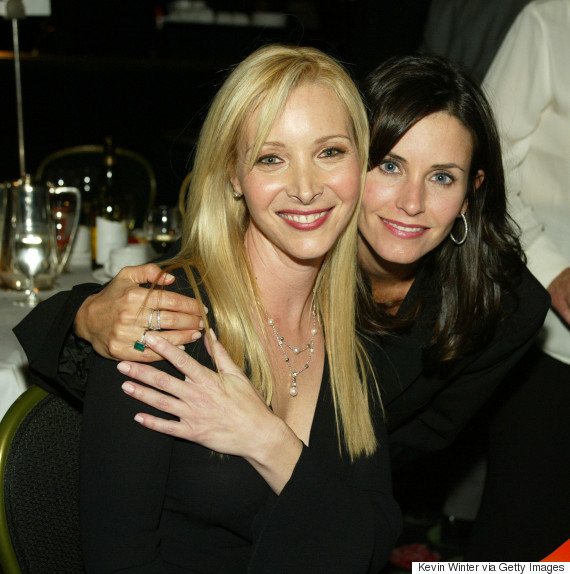 Lisa Kudrow and Courteney Cox at The Image Awards benefiting Inner-City Arts honoring Lisa Kudrow in 2002.
The cast (except for Matthew Perry) got together in February for a special two-hour "Friends" reunion on NBC. Many sites reported the reunion was a bust, but it was the first time the majority of the cast got together in public since the show's last episode in 2004.
However, some of the cast members have caught up during the last decade. In 2015, Jennifer Aniston and Cox met up at the opening of Cox's new film, "Just Before I Go," and in 2014, the women of "Friends" got together on "Jimmy Kimmel Live."
ALSO ON HUFFPOST:
"Friends" Goofs To Watch For