CALGARY — Police have charged a 19-year-old Calgary man with second-degree murder following the shooting death of a Calgary Stampeders player.
Police say Mylan Hicks, who was 23, was shot outside a nightclub following an altercation early Sunday morning.
Nelson Tony Lugela is charged with second-degree murder. He is scheduled to appear in court Friday morning.
Police say three suspects were initially taken into custody, but two have been released without charges.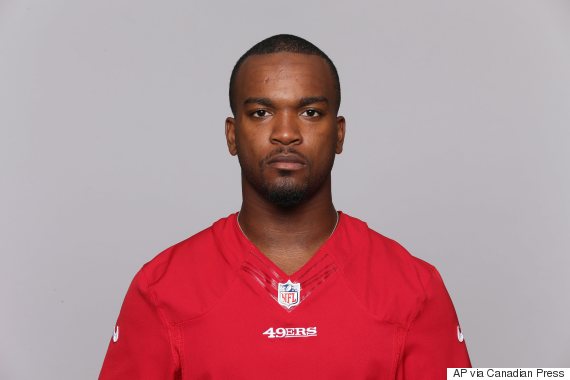 Calgary Stampeder Mylan Hicks was killed in a shooting early Sunday morning. (Photo: AP via CP)
The team has said several players were at the Marquee Beer Market and Stage after their win Saturday against the Winnipeg Blue Bombers.
Police say at about 2:30 a.m. Sunday, officers responded to reports of a shooting at the club, where they found a man in his 20s who'd been wounded. He was taken to hospital in life-threatening condition and later died.
Calgary Police Insp. Don Coleman said it appears there was a fight inside the bar before closing time that continued outside and escalated to the point where shots were fired.
Fellow defensive back Joshua Bell said he didn't see the shooting take place and doesn't know why it happened.
"I guess wrong spot, wrong time,'' Bell said. "Or mistaken identity, they may have thought he was somebody else — same coloured shirt, something like that.''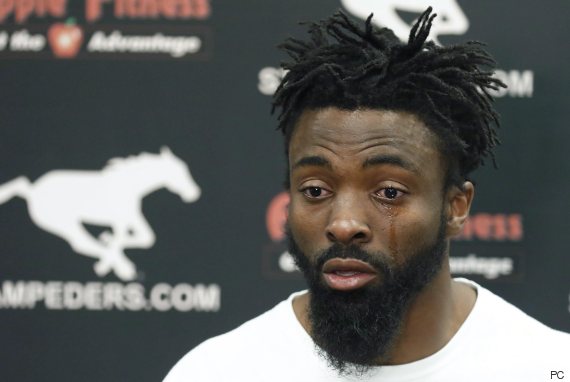 Tears flow as Calgary Stampeders' player Joshua Bell talks about teammate Mylan Hicks who was killed in an early morning nightclub shooting in Calgary. (Photo: Larry MacDougal/CP)
Teammates remembered Hicks as a hard worker who loved to joke around.
He signed with the Stampeders in May and was on Calgary's practice roster. He hadn't played a game this season with the Stampeders, who are currently first in the West Division and on a 12-game unbeaten streak.
He was born in Detroit and played for Michigan State, where he recorded a career-high 19 tackles and four pass break-ups in nine games in his senior year in 2014.
Hicks signed with the NFL's San Francisco 49ers as an undrafted free agent in May 2015 before being released at the end of training camp.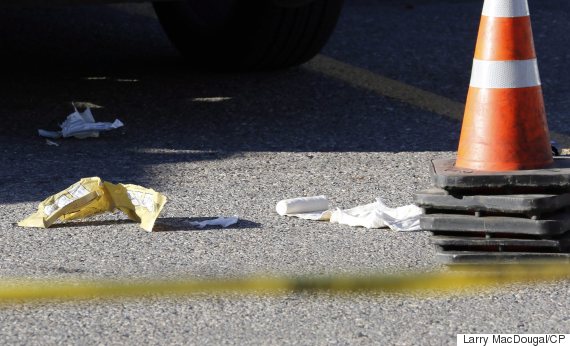 Police cones and bandages are visible at the scene of an early morning nightclub shooting in Calgary. (Photo: Larry MacDougal/CP)
The police tape was gone and there was no indication a crime had taken place Monday in the parking lot of the Marquee Beer Market and Stage. A neon sign reminded patrons about its daily Happy Hour.
The nightclub, which reopened in 2013, had a notorious past in its previous incarnation as The Back Alley.
The Back Alley was the site of a confrontation between professional wrestler Davey Boy Smith, known as The British Bulldog, and 19-year-old Kody Light.
The two got into a fight on the dance floor over comments that Light made to Smith's wife, Diana Hart Smith, of the Calgary wrestling clan.
Smith was charged and later acquitted of aggravated assault after Light fell backward, fracturing his skull on the cement tile floor. He suffered permanent injuries, including a skull fracture, deafness in one ear, and slurred speech.
The judge ruled that Smith had acted in self-defence.
The current owner of Marquee did not respond to a request for a comment.
Also on HuffPost
These Are The 10 States With The Most Gun Violence