It is day three of the royals' visit in Canada, and today they were treated to a special presentation by the Heiltsuk Nation on B.C.'s central coast.
The Duke & Duchess of Cambridge arrive in a soggy #BellaBella! See the pics >>> https://t.co/psEq2a4GQo #RoyalVisitCanada #etalk pic.twitter.com/Twjd4VxEcM

— etalk (@etalkCTV) September 26, 2016
A central part of the presentation was a traditional dance performed only by women and girls dressed in gorgeous capes.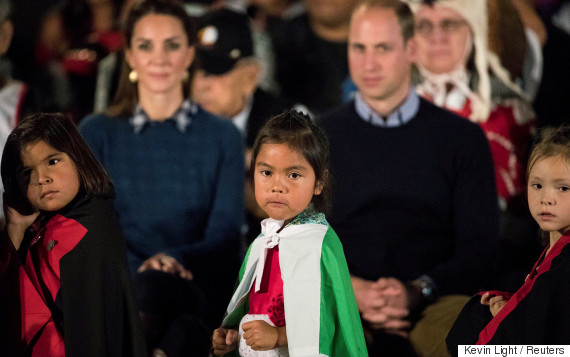 The girls are "the life givers," the announcer said following their dance. "They have the power to bless and cleanse with their graceful and subtle movements."
Watch their dance in the Facebook Live video below, at about the 44:00 mark:
Also on HuffPost
Throwback Photos Remind Us Justin Trudeau, Prince William Go Way Back