Looks like Tom Hiddleston is moving on fast!
The 35-year-old British actor (and very recent Taylor Swift ex) has ditched his "I Heart T.S." shirt for something more refined: Gucci suits.
The possible future James Bond has been deemed the face of Gucci's cruise 2017 men's tailoring collection and is joined by very special co-stars for the campaign, Afghan hounds.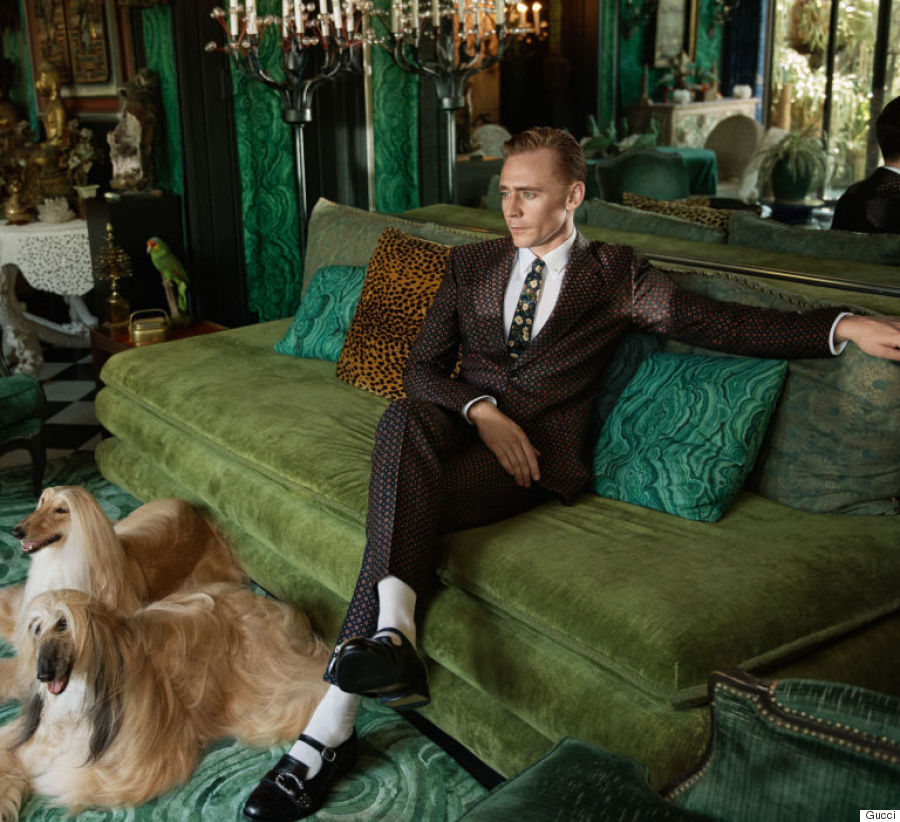 The images photographed by Glen Luchford see Hiddleston wearing multiple variations of Gucci suits and cozying up to the dogs in late artist Tony Duquette's Los Angeles mansion.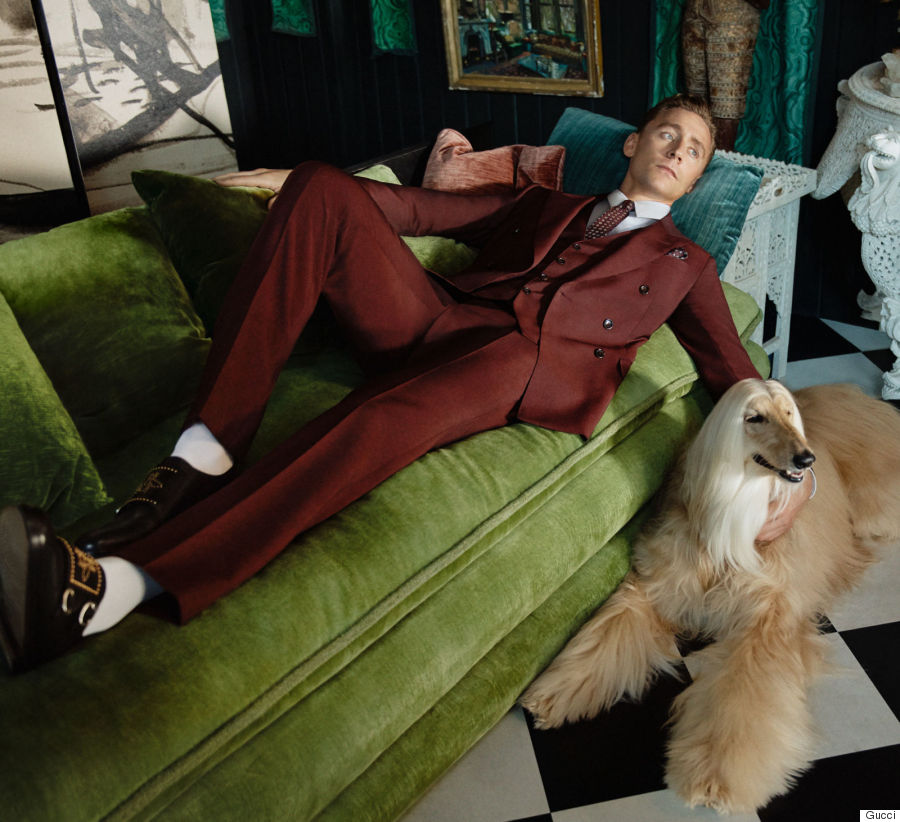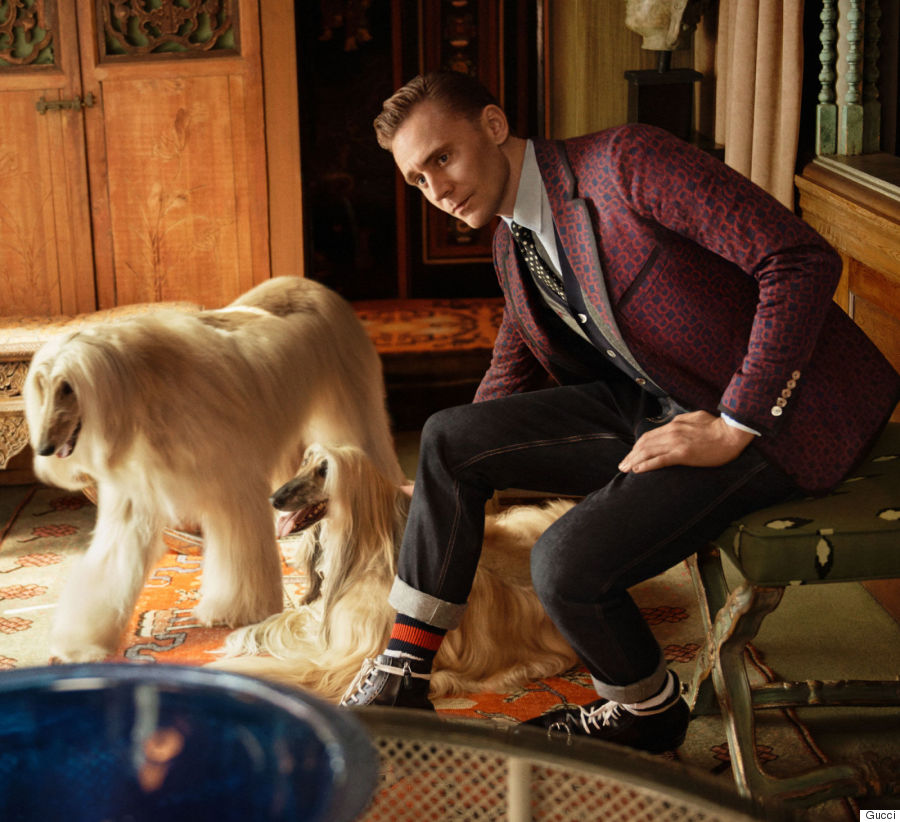 Tom also appears to have a rather deep convo with one of the hounds, which we imagine would go something like this: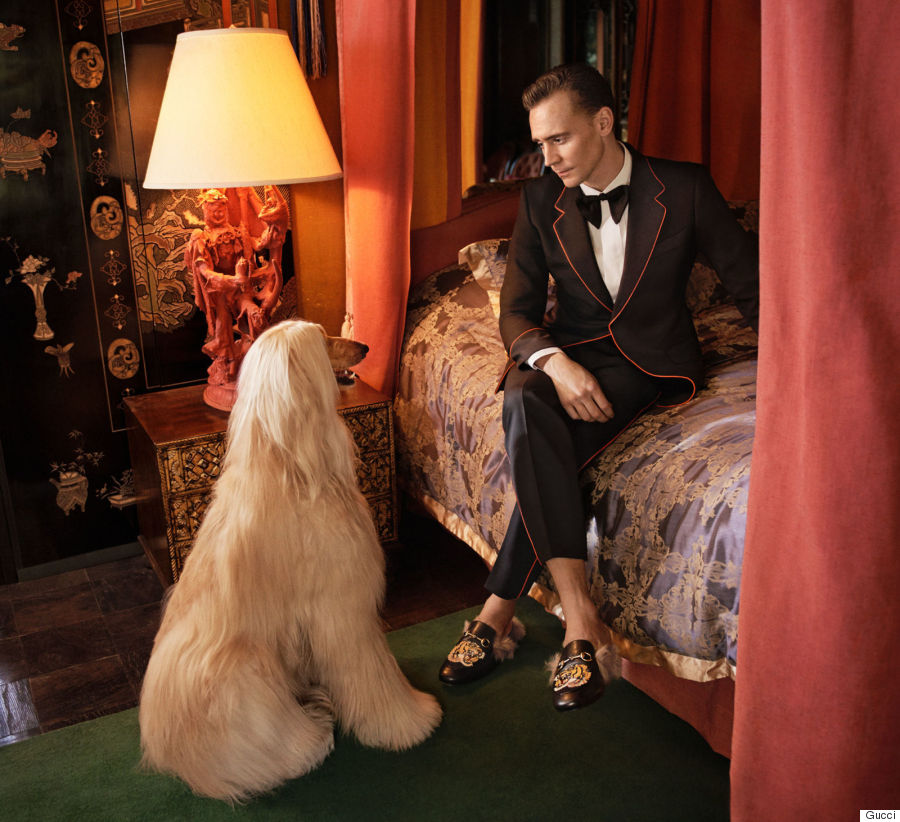 A.H.: How you holdin' up, Tom?
T.H.: Oh you know, just trying to get on with life post break-up, anxiously awaiting the impeding song that will be written about me by my ex, even though we are still "friends."
A.H.: Yeah, I can see how that would be worrisome, but hey, at least you have someone writing songs about you! All I get is this Gucci ad.
T.H.: Yes, I guess you're right. Though a Gucci ad shouldn't be taken lately. I mean, just look at Harry Styles, he's been wearing Gucci for what seems like forever and he still hasn't landed a campaign!
A.H.: This is true...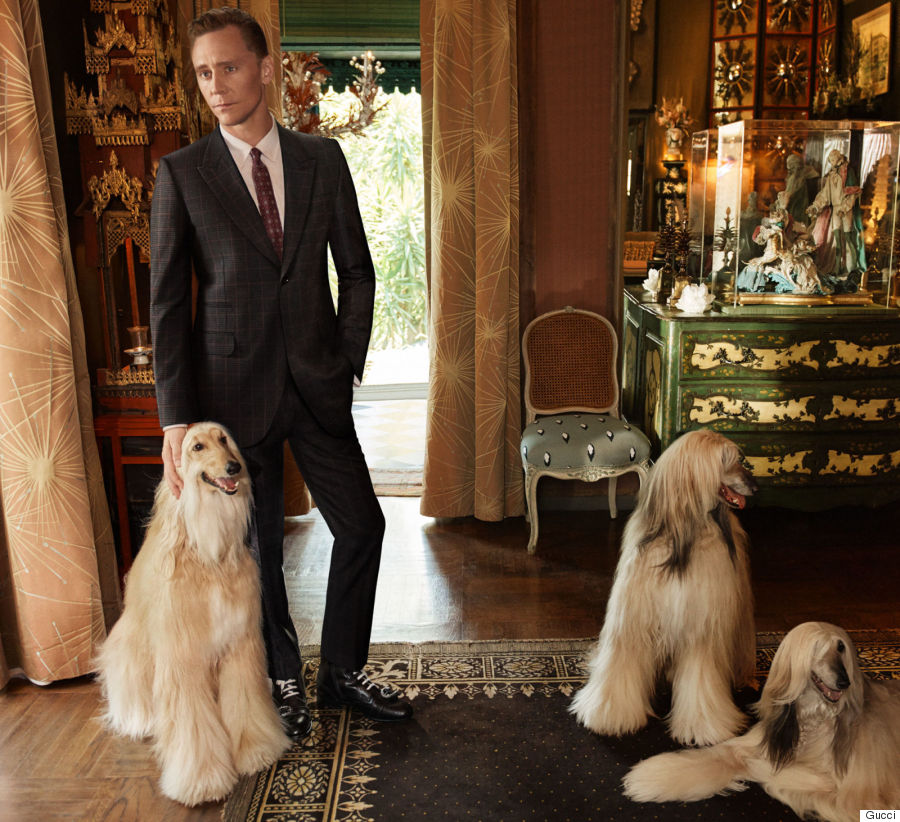 And sure, these images cover up Hiddleston's six-pack, but you have to admit, he does look pretty damn good in a suit.
Is this what you came for, Tay?
Follow Huffington Post Canada Style on Pinterest, Facebook and Twitter!
Also on HuffPost
Tom Hiddleston's Most Handsome Moments