When Don Johnson attended the Los Angeles premiere of "Hateful Eight" in December, we had no idea he took his eldest son, Jesse, with him. Looking back at the red carpet footage, we have to say Johnson's 33-year-old son is definitely a stunner.
For reference, here's a photo of Jesse with his dad at age 13.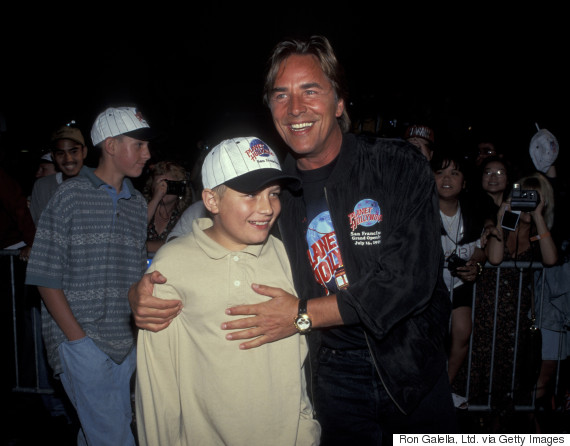 Now watch the video above to see how much he's changed in the past 20 years!
Jesse is the only child of Johnson and Patti D'Arbanville, who dated from 1981 to 1985. The 33-year-old clearly inherited his parents' talents (and good looks), as he followed in their footsteps and became an actor himself.
Jesse is also Johnson's oldest child. The "Blood & Oil" star has four other kids: Dakota, 26, who he had with ex Melanie Griffith, and Grace, 16, Jasper, 14, and Deacon, 10, who he had with wife Kelley Phleger.
Also on HuffPost
Celebs Who Have Starred In Movies With Their Kids