Another longterm celebrity couple has split up. Just as we had come to accept the demise of Brangelina, Liev Schreiber and Naomi Watts have decided to end their romantic relationship after 11 years as a couple.
"Over the past few months we've come to the conclusion that the best way forward for us as a family is to separate as a couple. It is with great love, respect, and friendship in our hearts that we look forward to raising our children together and exploring this new phase of our relationship," the couple announced in a statement to The Hollywood Reporter.
Schreiber and Watts are parents to two boys, Alexander "Sasha," 9, and Samuel, 7.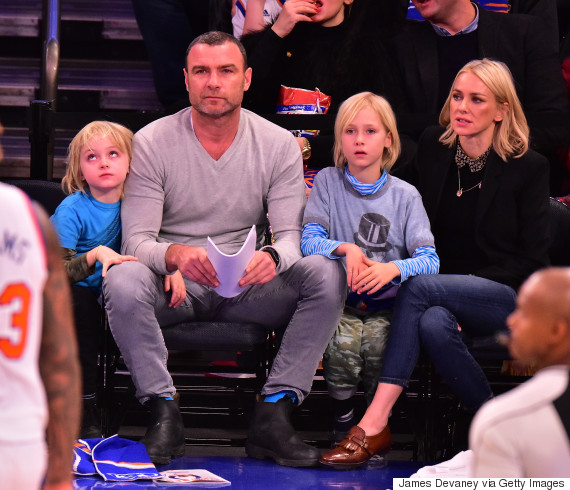 Samuel Schreiber, Liev Schreiber, Alexander Schreiber and Naomi Watts attend the Los Angeles Clippers vs New York Knicks game at Madison Square Garden on January 22, 2016 in New York City.
The estranged couple has been spending plenty of time together recently while promoting their new film "Bleeder" at the Venice Film Festival and the Toronto Film Festival. The couple, who never married, play a couple on screen with Schreiber cast as boxing legend Chuck Wepner and Watts as his mistress-turned-wife Linda Wepner.
But when the Emmy Awards took place days after the TIFF screening of "Bleeder," Schreiber showed up on the red carpet with his son instead of his wife.
In their joint statement, Schreiber and Watts thanked fans and media for their support and asked the press to be mindful of their children's right to privacy during this difficult time.
Also on HuffPost