In case you haven't noticed, nipples are en vogue ... or at least, freeing them is.
More and more celebrities are choosing to just skip the bra entirely, no matter what their breast size, opting for nips peeking out from white tees or sheer clothing.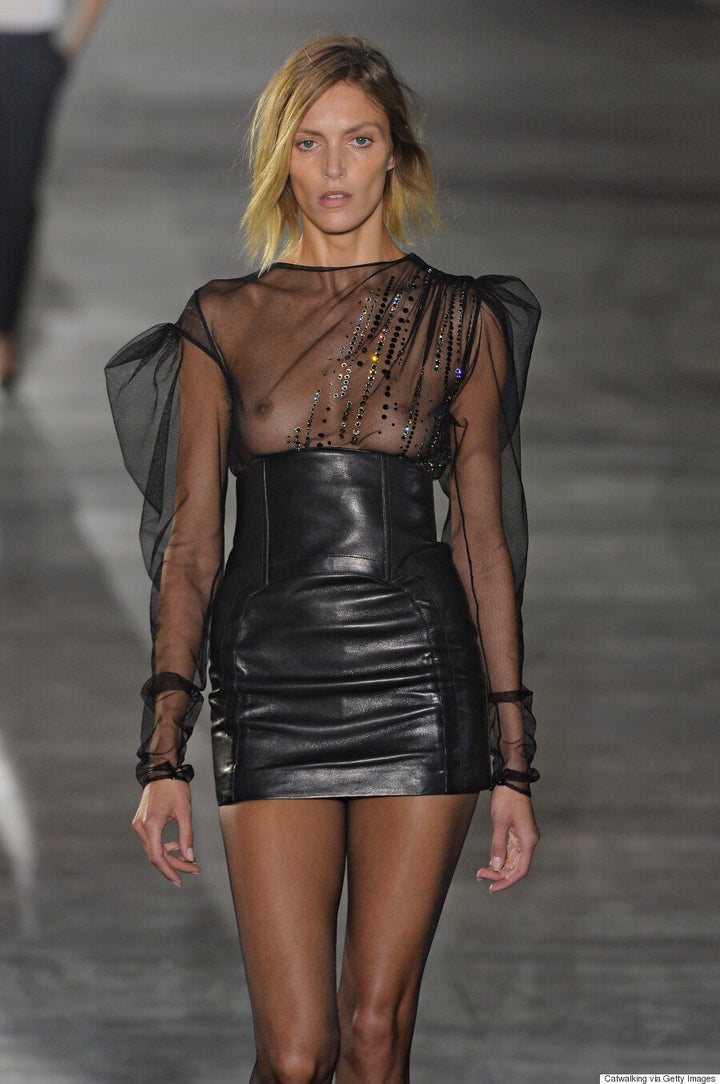 But there was one single nipple that was covered up in a very special way: with glitter.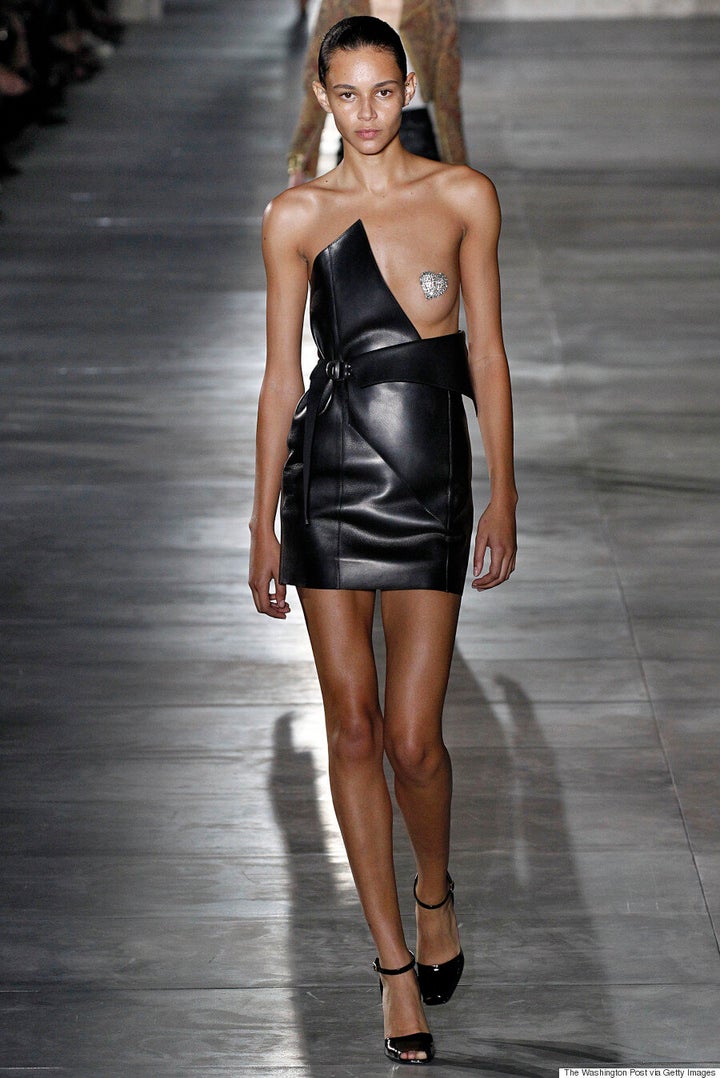 Model Binx Walton walked down the runway wearing a liquid leather dress with half the bodice folded down to completely expose her left breast. But keeping her look from being totally NSFW? The sparkling, heart-shaped pasty overtop of her nipple.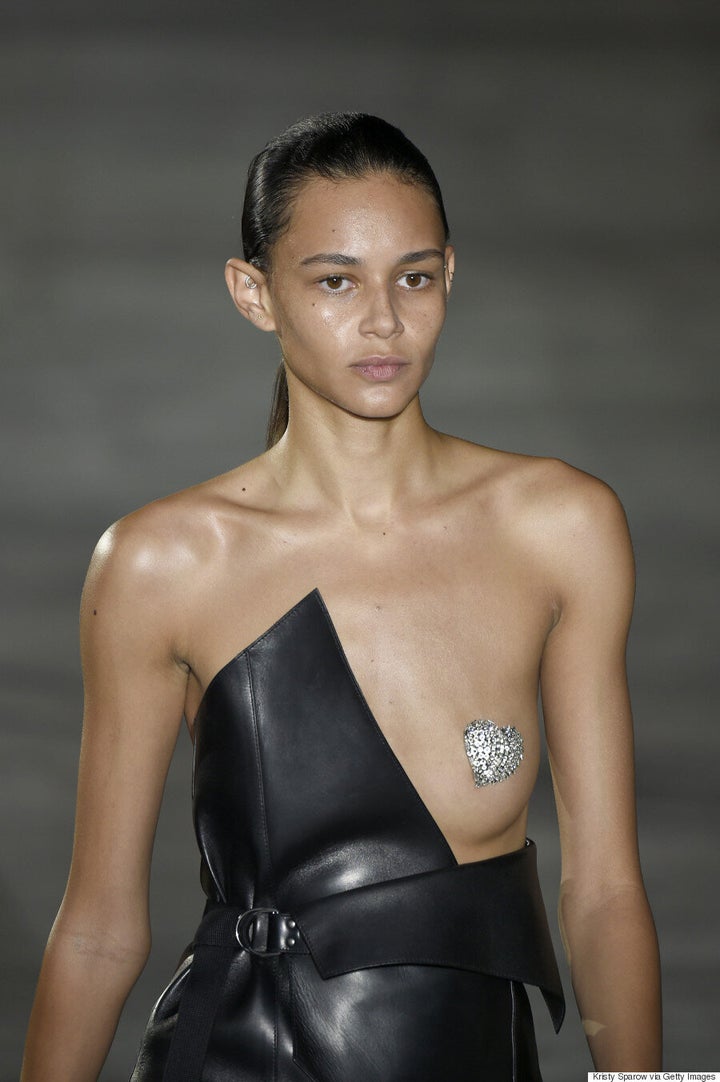 Upon closer inspection (thanks to a NSFW close-up posted by Walton on Instagram), the "glitter pasty" isn't in fact made of glitter, but rather from crystals.