The Liberal government plans to bring the Paris agreement on greenhouse gas emissions to the House of Commons for debate and a vote by MPs next week, according to a government source.
Agreed to in December, the treaty includes a vow to limit future global warming to "well below" two degrees Celsius.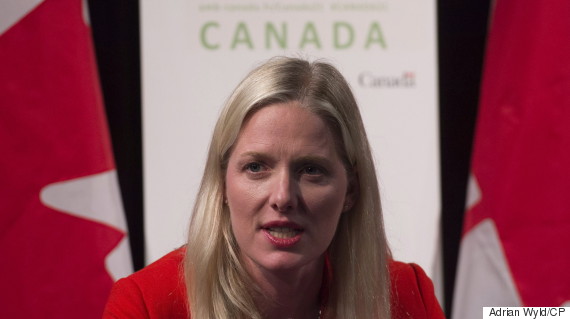 Environment Minister Catherine McKenna speaks in Paris on Nov. 29, 2015. (Photo: Adrian Wyld/CP)
Canada is among the 191 signatories to the international climate agreement, but countries must individually ratify the deal. And 55 countries representing 55 per cent of global emissions must ratify the agreement for it to come into force.
To date, 61 countries representing 47.9 per cent of emissions have done so, including major emitters such as the United States, China and India.
Prime Minister Justin Trudeau signed the deal at the United Nations in April and Environment Minister Catherine McKenna tabled the agreement in the House in May.
Legally, the government is empowered to ratify the agreement without parliamentary approval.
"We think it's important that parliamentarians should have a chance to debate and vote on this important issue," said the government source.
Details to will come later
A plan to meet Canada's commitments remains outstanding.
McKenna will meet with her provincial counterparts in Montreal next week as the federal and provincial governments continue discussions toward a national agreement on climate change.
The prime minister and the premiers are expected to meet later this fall to finalize a plan.
MPs voted in 2002 to ratify the Kyoto Protocol, but the Liberal government of the day failed to put Canada on a path to meeting those commitments for greenhouse gas reductions. The Conservative government that followed similarly failed to match its international commitments with sufficient policies.
The Liberals were criticized last week for sticking with their predecessor's target for 2030, but Trudeau has vowed that his government will take action.
"Mr. Speaker, for many years now, various governments, including ours, have talked about targets," the prime minister told the House last week, "but nobody has introduced a concrete carbon pricing plan. That is exactly what we are going to do."
Also on HuffPost