The Liberal government appears to be shifting its position on regional representation for the appointment of Supreme Court justices, after facing intense backlash from Atlantic Canada.
On Tuesday afternoon, members of Parliament from all parties voted unanimously in favour of an opposition motion calling on the government to "respect the custom of regional representation" when making appointments to the country's top court.
The motion adds, "in particular, when replacing the retiring Justice Thomas Cromwell, who is Atlantic Canada's representative on the Supreme Court."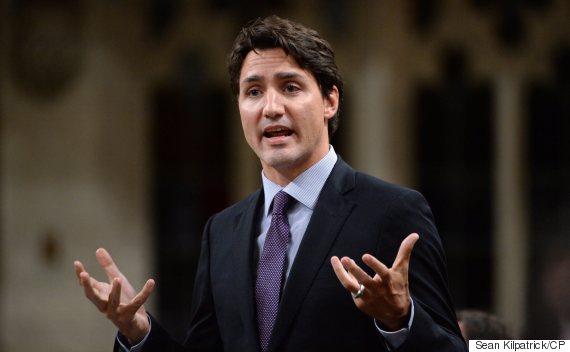 Prime Minister Justin Trudeau speaks in the House of Commons on Sept 27, 2016. (Photo: Sean Kilpatrick/CP)
Prime Minister Justin Trudeau was in the House for the vote, and he stood in favour of the opposition motion brought forward by Conservative justice critic Rob Nicholson.
Trudeau has previously refused to commit to selecting a justice from Atlantic Canada to replace Cromwell, after the Nova Scotia native announced his retirement.
Earlier this year, Trudeau announced changes to the appointment process, opening up applications to any qualified lawyer or judge who is functionally bilingual and "representative of the diversity of our great country."
The change sparked outrage in Atlantic Canada, with one Conservative MP accusing the Prime Minister's Office of treating the region like a "backwater."
The Liberals were repeatedly grilled on the issue during question period.
"Why would the prime minister even consider taking away Atlantic Canada's only seat on the Supreme Court? That is what I want to know," Nicholson asked before the Tuesday vote.
"The process used by the previous government to appoint Supreme Court justices was opaque, outdated and in need of an overhaul," replied Sean Casey, the parliamentary secretary to the minister of justice.
"We have announced a new appointment process that is open, transparent and will set a much higher standard for accountability, as mandated by our prime minister. The list of qualified and functionally bilingual candidates, developed by the advisory board, includes candidates from Atlantic Canada," Casey added.
Also on HuffPost
Current MPs Who Were Provincial Ministers