ST. JOHN'S, N.L. — A Newfoundland and Labrador Supreme Court judge has approved a $50-million class-action settlement for former residential school students in the province. The plaintiffs' lawyer, Steven Cooper, says the settlement was approved by Justice Robert Stack today, ending a nearly 10-year legal battle.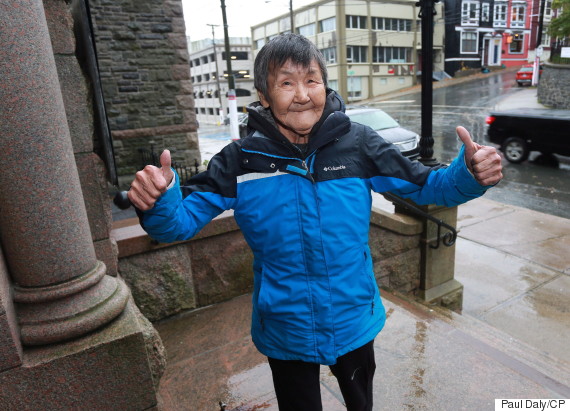 Sarah Aggek, a residential school survivor, arrives at the Supreme Court in St. John's on Nov. 18, 2014. (Photo: Paul Daly/CP)
Cooper says the roughly 800 to 1,000 class-action members are pleased with the outcome, but they still want an apology from Prime Minister Justin Trudeau. Former prime minister Stephen Harper excluded the province's former residential schools from a national apology and related compensation package in 2008.
120 students died waiting for resolution
But Cooper says he has no doubt Trudeau will make an apology and he commended the Liberal government, saying the legal process became much swifter after the change in government last year. About 120 class members died waiting for a resolution.
Also on HuffPost
Residential Schools: A Photo History