For some women, sex during pregnancy is surprisingly great.
You might find that your libido is ramped up, or that your orgasms are better than ever. But for a lot of couples, sex becomes more complicated during pregnancy — for reasons both physical and emotional.
"Different women can respond differently to the hormonal and bodily changes that they are experiencing, and this goes alongside the changes that the couple may be considering as they prepare to become parents," says psychosexual and relationship therapist Kate Moyle.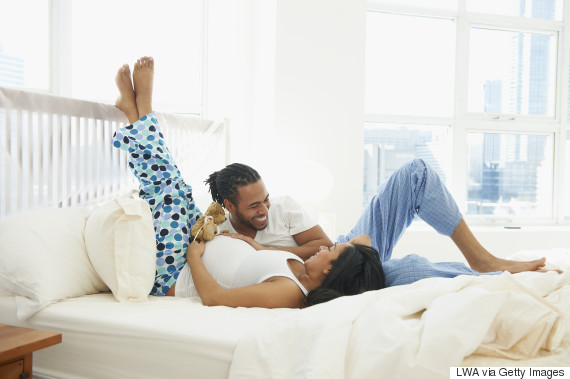 "What can go missing is intimacy, especially if the couple's sex life has been focused on getting pregnant in the first place and so it becomes more about function than enjoyment."
The good news is that sex is perfectly safe during most pregnancies, and there are more ways to express desire and affection than vaginal intercourse alone.
Read on for 15 tips on enjoying sex during the various stages of pregnancy — and enjoying sensuality and intimacy even if you can't.
Sex Tips For Pregnant Women