It's no surprise that the Duke and Duchess of Cambridge love kids. After all, they're parents themselves to three-year-old Prince George and one-year-old Princess Charlotte.
But now that the couple is on their royal tour of Canada, they've proven just how much children mean to them.
During their tour, the couple has also shared some pretty adorable moments with the kids they have met. Just take a look at this candid snap of Prince William happily greeting a wee fan in the Yukon on Wednesday.
The Duke and Duchess have certainly proved that they love Canadian kids. Here, we've rounded up the cutest photos with children from their royal tour so far.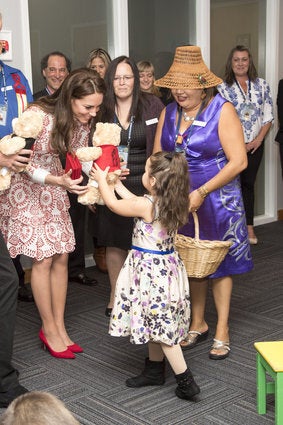 Duke And Duchess Really Love Canadian Kids