When parents have a night away from their kids, they usually don't care where they bunk — they're just grateful for the quiet.
The Duke and Duchess of Cambridge may have felt the same way, but that didn't stop British media from buzzing about the fact that they opted for a modest hotel for their visit to the Yukon.
Will and Kate spent Wednesday touring the capital Whitehorse and the community of Carcross, according to Global News.
That night was their only one away from Prince George and Princess Charlotte during their Canadian tour. The children stayed back at Government House in Victoria.
The Coast High Country Inn has a giant carved statue of a Mountie in front, and offers a variety of room options, including suites with jacuzzis and fireplaces.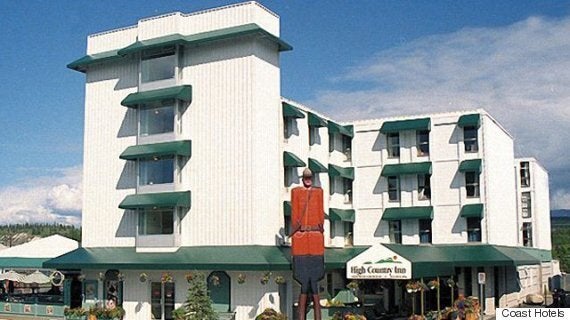 The Coast High Country Inn in Whitehorse, Yukon, where the Duke and Duchess of Cambridge spent Tuesday night. (Photo: Coast Hotels)
It also has a large casual restaurant called The Deck, which serves up "rustic" food and apparently boasts one of the largest outdoor patios in Whitehorse.
According to the Telegraph, Will and Kate bunked in the spiffiest room they offer, which includes a king-sized bed, a jacuzzi and a fireplace.
A night in the room usually costs between $128 and $153 during the fall and winter months, but since Canadians are footing the bill for Will and Kate's Canadian trip, their stay was free of charge.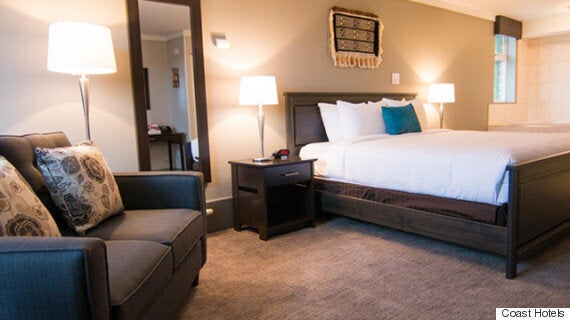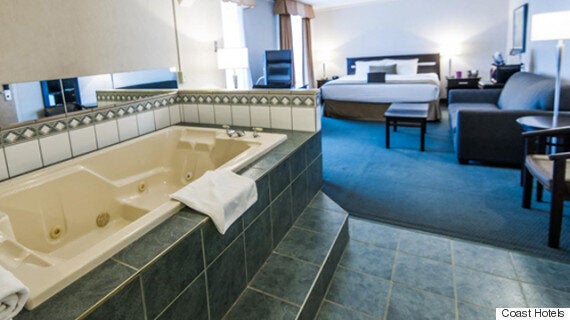 The Premium King Jacuzzi Room with Fireplace, the best room the Coast High Country Inn offers. (Photos: Coast Hotels)
Reviews of the inn were mostly positive on both Expedia and TripAdvisor, but some were mixed — "average at best," wrote one Australian guest.
Some complained about the size and cleanliness of the rooms, mold and lack of ventilation in the bathrooms and lack of air conditioning.
Others reported dicey service at the inn's restaurant.
Ron H wrote on TripAdvisor that it was "blatantly obvious" that waitresses and cooks were smoking marijuana out by the dumpster, something he blamed for "all the mistakes" they made with his orders.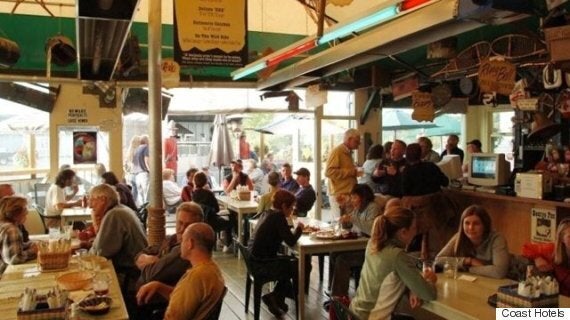 The Deck, the Coast High Country Inn's restaurant, which it says boasts one of the largest outdoor patios in Whitehorse. (Photo: Coast Hotels)
But while we're sure that the staff at the hotel went to great lengths to make sure every aspect was up to the royals' standards, British news outlets could not get over where they opted to stay.
"Kate and Wills opt for three-star hotel where visitors have complained of yellow water and tiny rooms," the Sun headlined their story.
"Kate and Wills get one night off from the kids on Canada tour... but opt for a £95 'rustic' hotel," the Daily Mail wrote.
"A 'great place to stay' or 'dirty' with 'horrible service' and 'stale' rooms? Opinions are divided," wrote the Telegraph.
If Will and Kate did have a horrible night's sleep, it didn't show Wednesday.
The couple toured the MacBride Museum of Yukon History in Whitehorse, then strolled through the streets of downtown for a community festival, according to CBC News.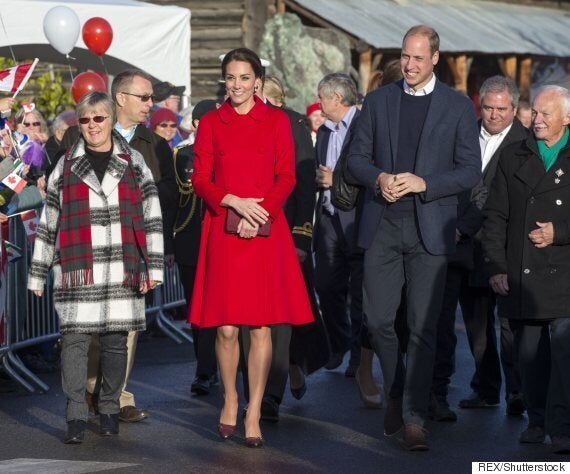 Prince William and Catherine, Duchess of Cambridge, leave the MacBride Museum of Yukon History, Whitehorse, Yukon on Sept. 28. (Photo: REX/Shutterstock)
William spent several minutes chatting with a First Nations artist who carved a wooden mask that included flowing black hair.
The history of the region played a major role in the royal couple's visit to Yukon, known as the Land of Gold.
At Carcross, a community ringed by snow-capped mountains about 70 kilometres south of Whitehorse, William and Kate climbed aboard a restored steam locomotive that dates back to the era of the Yukon Gold Rush.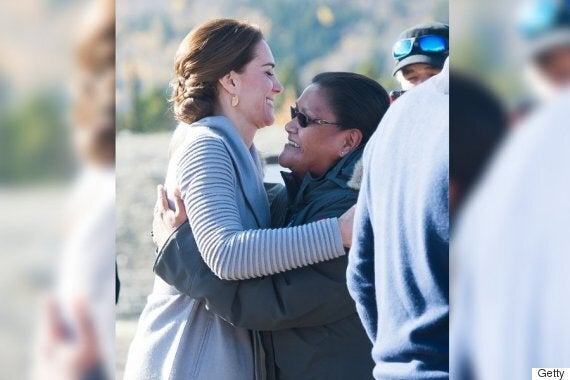 Catherine, Duchess of Cambridge is hugged by a local as she visits Montana mountain in Carcross on Sept. 28 in Whitehorse, Yukon. (Photo: Samir Hussein/WireImage)
They were also entertained by First Nations dancers wearing colourful regalia and furs, were taken to an alpine meadow high above Carcross, and met those involved in the Single Track to Success program at a snow-covered Montana Mountain. The program has created an extensive network of mountain bike trails and taught young people the skills they needed to build trails.
With files from The Canadian Press.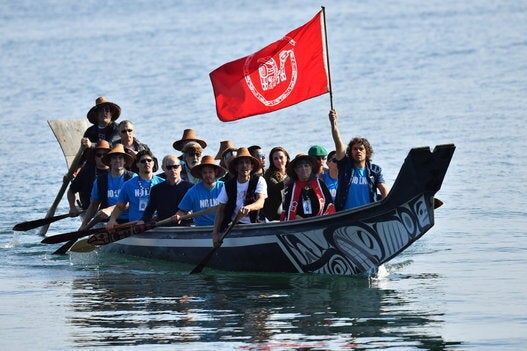 Duke And Duchess Of Cambridge Royal Visit To Canada 2016