Stereotypes around millennials are legend.
They party too much. They spend their cash on vacations. They shop for designer clothes, love eating out, and buy too many lattes.
If any of this is true, it's not why many of them are still living with their parents. A report by Vancity credit union has found most of the city's millennials are living in the family home because the cost of housing is simply insurmountable.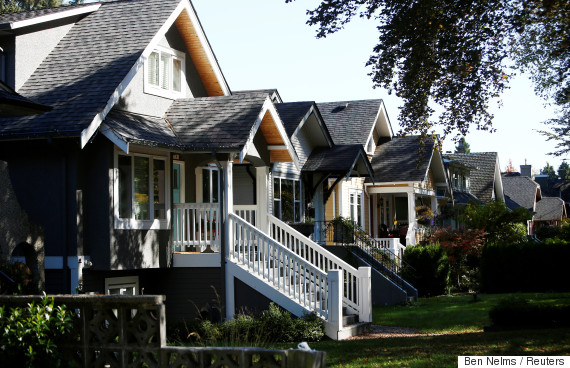 Homes in Vancouver's Dunbar neighbourhood. (Photo: Ben Nelms/Reuters)
Vancity found 61 per cent of millennials in Metro Vancouver say they still live at home, while 23 per cent of people aged 25 to 35 have yet to move out.
They're not exactly poor, either. About a quarter of millennials who live at home earn anywhere between $3,000 and $5,000 per month, which adds up to $36,000 to $60,000 per year.
Sixty per cent say they're saving to buy their own homes, while 57 per cent say they can't afford to rent in the city.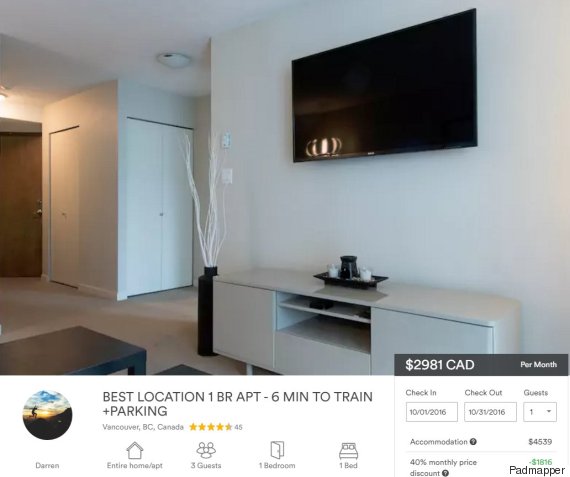 A one-bedroom apartment in downtown Vancouver is listed for $2,981 per month. (Photo: Padmapper/Airbnb)
The report also showed some generational gaps between millennials and their parents.
Only 33 per cent of parents believe their children are staying home so they can buy their own property. Fifty-nine per cent of parents say it will take them over three years or more to move out, while only 32 per cent of millennials think it will take that long.
Very few parents (two per cent) said their kids were living at home for cultural reasons, compared to 29 per cent of millennials.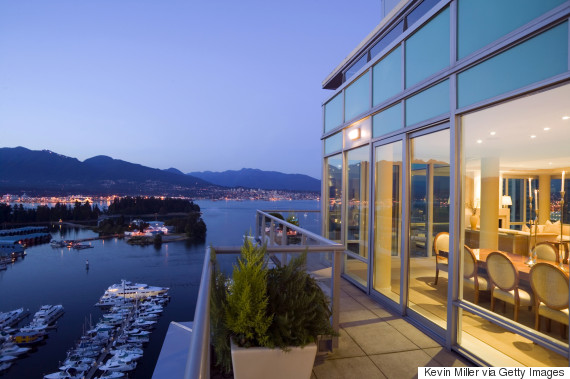 A luxury penthouse in Vancouver. (Photo: Kevin Miller/Getty Images)
And despite what some may believe about Generation Y, it appears that very few are doing this because they're spending too much money partying.
Millennials under 25 today are expected to spend three percentage points less than people of the same age did on tobacco and alcohol in 1992.
Shelter takes up a much higher percentage of millennials' household income today as well — 30.2 per cent, compared to 21.5 per cent for people 24 years ago.
Millennials under 25 today spend 21.6 per cent of their income on transportation, while people of that age in 1992 only had to spend 15.6 per cent of their income to get themselves around.


Vancity arrived at its conclusions by surveying 409 adult British Columbians between the ages of 18 and 34 who live at home with their parents. The survey also heard from 407 adults aged 55 and over, and had at least one child living with them.
It's the credit union's second study of city affordability in three months.
A July report found renting is basically impossible in all but two Vancouver neighbourhoods.
It found that households making a median income of $40,300 could only afford to rent in the city's Marpole and East Hastings areas.
Follow The Huffington Post B.C. on Facebook, Twitter, and Instagram
Also on HuffPost
Expensive Vancouver Homes Owned by Students (September 2015)