We've got to give it to the Duke and Duchess of Cambridge: even when faced with an unusual request, they manage to remain poised and proper.
While visiting a food and wine festival in British Columbia's Okanagan Valley on Wednesday, William and Catherine tasted a very phallic-looking clam.
Geoduck — also known as elephant trunk clams — is a species of large saltwater clam native to the West Coast of North America. Often considered an aphrodisiac due to its shape, geoduck has a crunchy texture and savoury taste.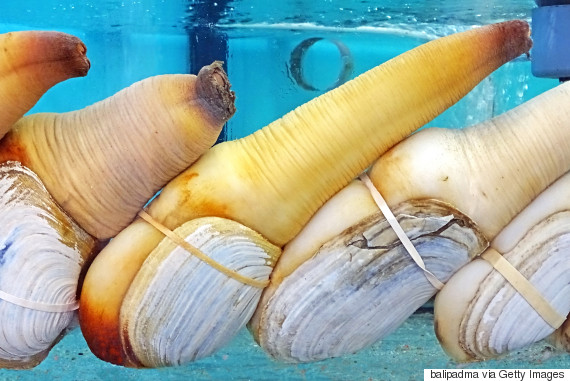 "It is absolutely phallic, but at end of the day it is a clam," chef Ned Bell explained, according to Mashable. "Here on the West Coast we have some of the best wild, well-managed shellfish in the world."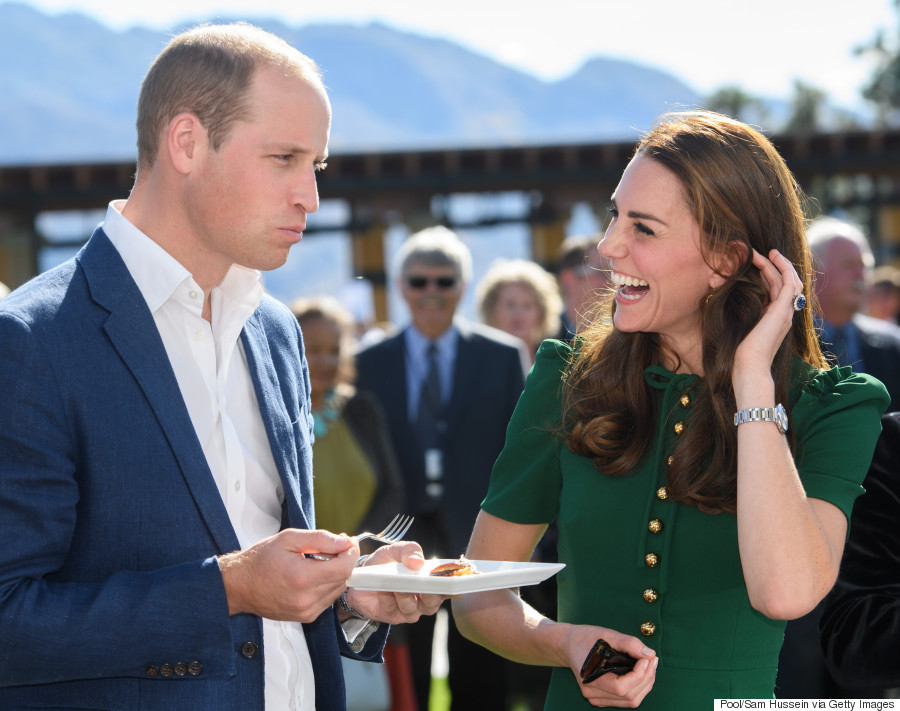 Prince William, Duke of Cambridge and Catherine, Duchess of Cambridge sample food on September 27, 2016 in Canada. (Photo by Pool/Sam Hussein/WireImage)
As a professional diplomat, the prince chose his words carefully after being shown the long-necked clam.
"Presentationally they are quite challenging," he noted. Following his lead, the duchess later added: "It's really unusual. I've never seen it before. It's so fresh from the sea," The Mirror reports.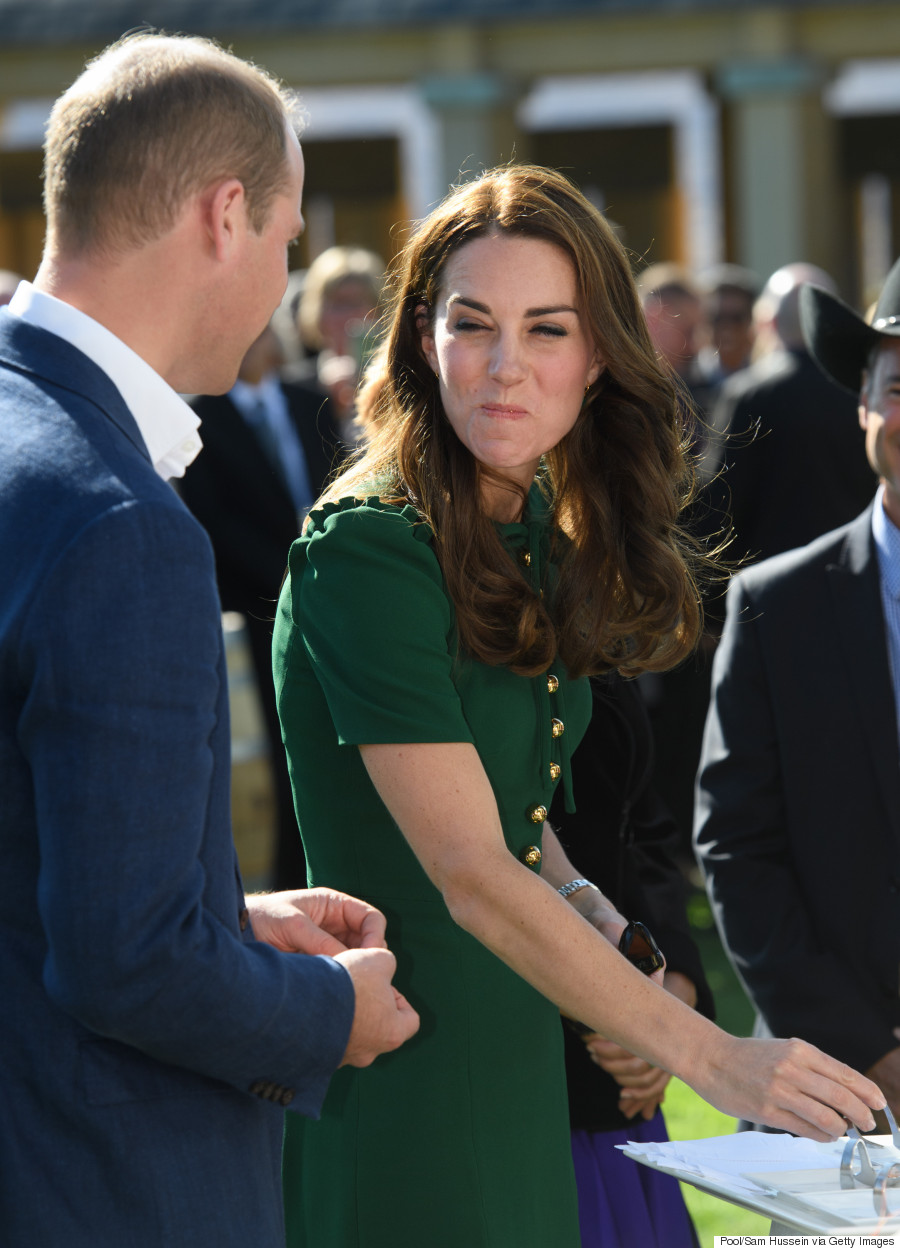 Once the shellfish was prepared sashimi-style, the couple gave it a taste. While we'll never know what the duke and duchess really thought about the clam, the pair smiled and giggled during their taste test.
During the same tour, the royal couple met with popular West Coast-based chefs including Rob Feenie and Vikram Vij.
Also on HuffPost
Duke And Duchess Of Cambridge Royal Visit To Canada 2016