Back in August, mom-of-six (yes, six), Savanna Tate, needed a laugh. In fact, her whole family did.
You see, they have been through a lot. The Tates include mom, Savanna, dad, Steve, and their kids: Bo, 10, Mia, 8, Wes, 5 and 18-month-old triplets Reese, Heath and Hayes.
Having triplets is chaotic enough, but then Hayes started to get sick. Really sick. The doctors kept saying he was fine, that it was just a virus. But that didn't seem right to Savanna and Steve as none of their other children were sick.
So the Utah couple took their little one to Primary's Children's Hospital in Salt Lake City, where he was diagnosed with an extremely rare form of cancer called Choroid Plexus Carcinoma.
Fast forward to August, through five intense rounds of chemo and a stem cell transplant, and Hayes had completed his treatment. And that's when they started dressing up the triplets in adorable costumes -- simply because they needed to laugh.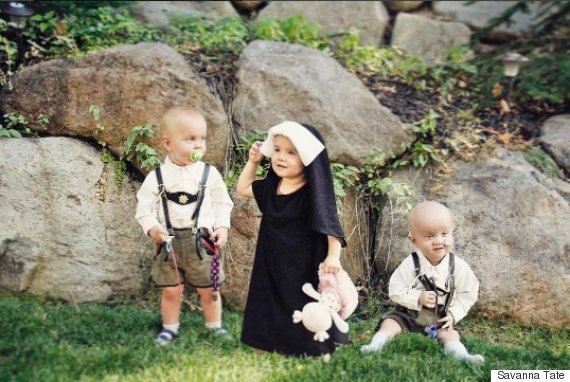 "We are starting a new thing called Baby Dress Ups! Kicking it off is the Sound of Music! As you can see, Sunday's are really, REALLY boring at our house!! Now they aren't! 😂😂😂 This is what having babies is for!"
"It was a way for us to cope and to learn to laugh again," Hayes told Huffington Post Canada via email. "Once we started doing it we got so much positive feedback that it became something that we look forward to on a weekly basis."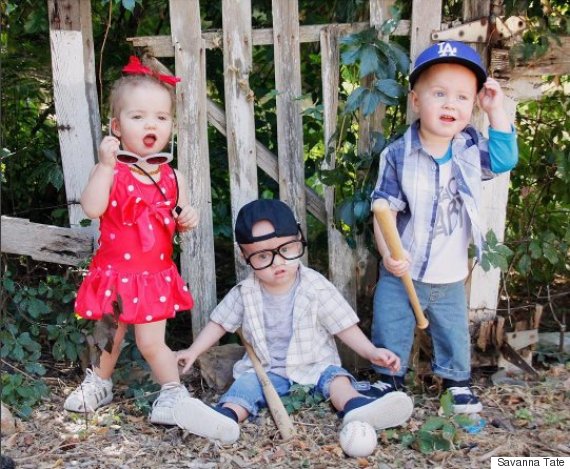 "For our third installment of Baby Dressups, we bring you The Sandlot! I have to hand it to these babies...they so got into character!"
The trio have been everything from "The Hangover" to "E.T." characters. (And, no they don't always love it -- especially if the costumes involve wigs.) But the results are hilarious and so adorable.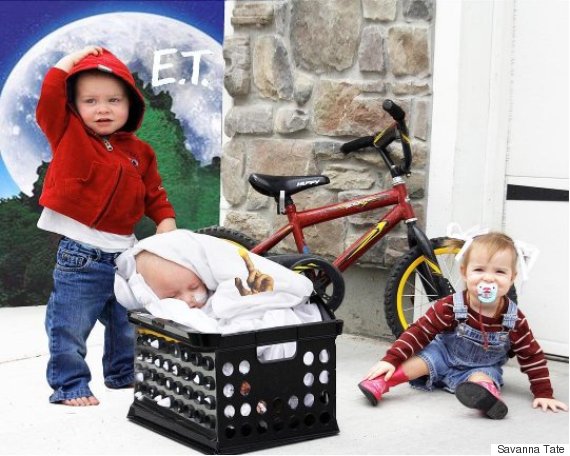 "Our fourth installment of Baby Dressups is E.T. Not going to lie, the babies were not wanting to participate this week! But, anything for a good laugh! 😂"
"I can only imagine what is going through their heads," laughs Savanna. "But one day we will have some great blackmail material!!"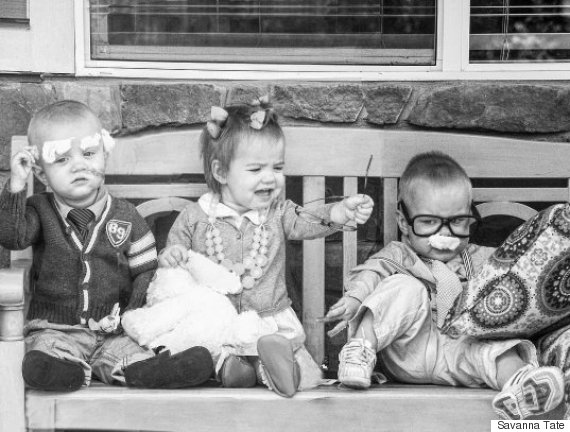 "Baby dress ups aka grumpy old people! I will be honest, Steve & I haven't laughed as hard as this one! Not my best work, but I wish you could have seen them in person! Heath was not happy about it today which really made for an extra grumpy old man!"
And their three older siblings love the weekly tradition.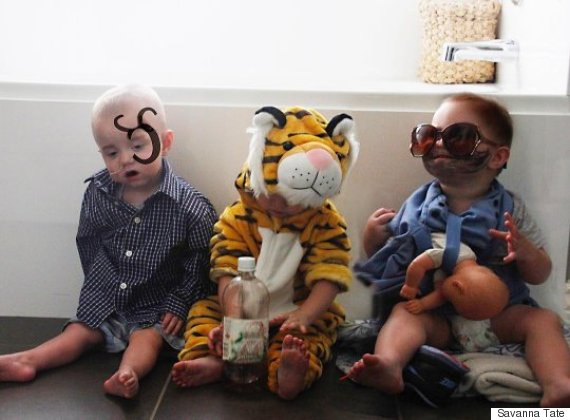 "Another installment of baby dress ups and I gotta tell you, I don't know how much more we have in us!! 😂😅😲 Does anyone know what this one is?!!!"
"We have made it a family event every Sunday where they all get to help dress the babies up and cheer them on," explains Savanna. "In some ways it has been a history lesson because most of the movies they have never even heard of!"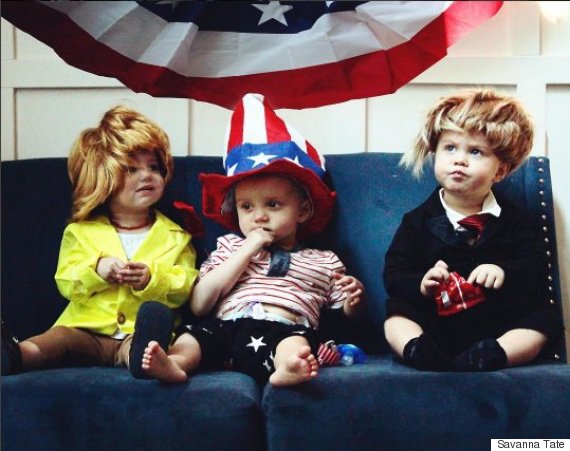 "I had envisioned speeches and fists pounding on podiums but this will have to do! Happy pre-debate baby dress ups! God bless America from baby Trump, baby Hillary and crazy convention fan!"
"This has been an extremely difficult time for our family, but having something that all of us can look forward to, especially the kids makes life a little easier," says Savanna. "We love to laugh and to be able to make some funny memories together as a family... Sometimes laughter is without question, the best medicine."
The family has also started HayesTough Foundation, which supports families affected by childhood cancer. You can make a donation here.
Also on HuffPost
Unique Baby Names For Your Twins