Celebrities are behind Kim Kardashian 100 per cent.
On Sunday, the reality TV star was held at gunpoint, gagged, and bound with handcuffs at a luxury Paris apartment, E! News reports, as armed gunmen robbed her of millions of dollars worth of jewelry. The mom-of-two, who was reportedly at home alone, was left "badly shaken" by the incident but was "physically unharmed."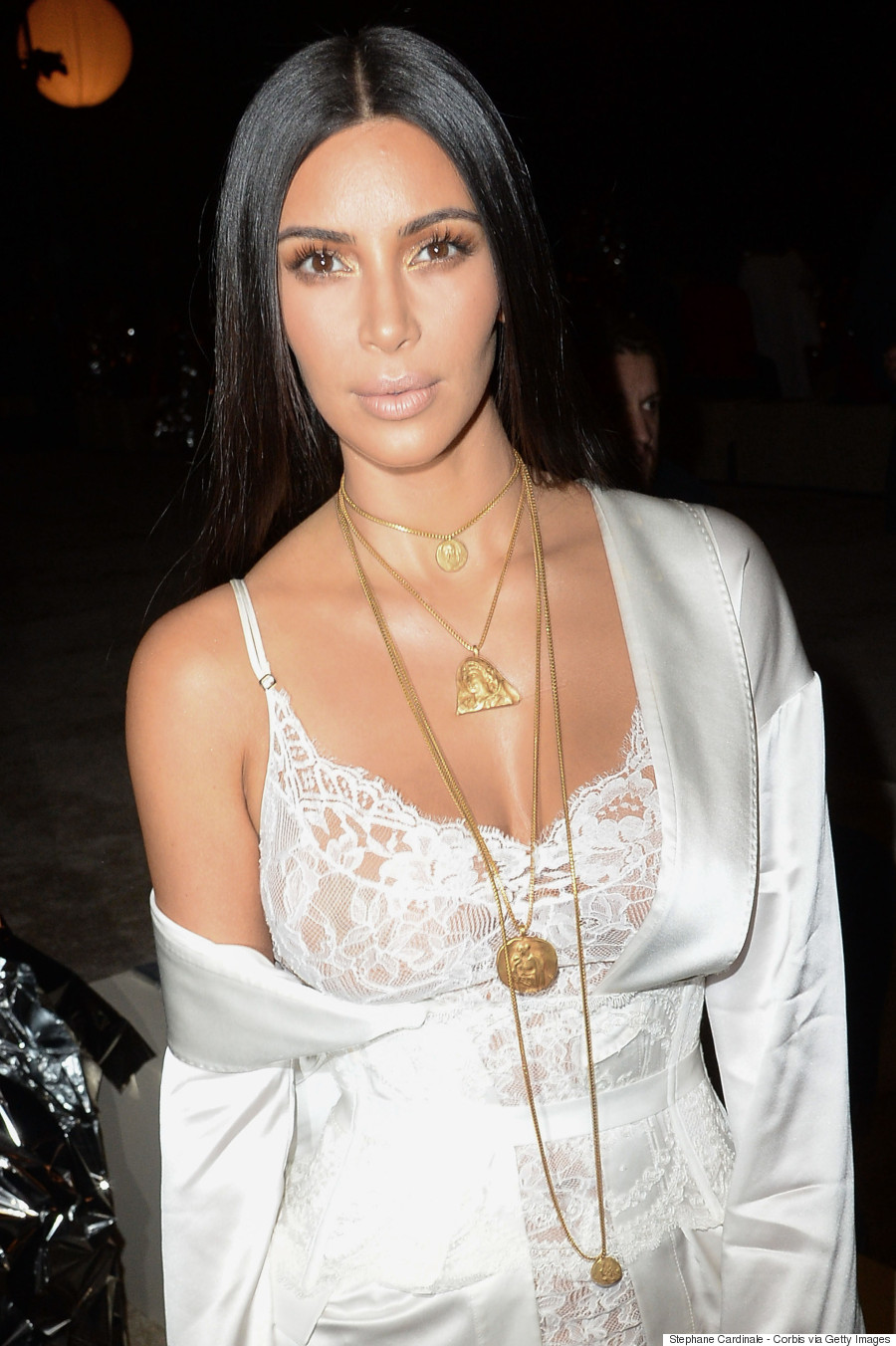 Kim was in town for Paris Fashion Week.
As soon as he heard the news, husband Kanye West immediately stopped his concert in New York, telling fans he had a "family emergency," Kardashian flew out of Paris Monday morning on a private plane to reunite with her family.
As news of the terrifying incident spread, some people on social media made fun of the 35-year-old businesswoman, but her fellow celebrities were quick to jump to her defence and support the "Keeping Up With the Kardashians" star.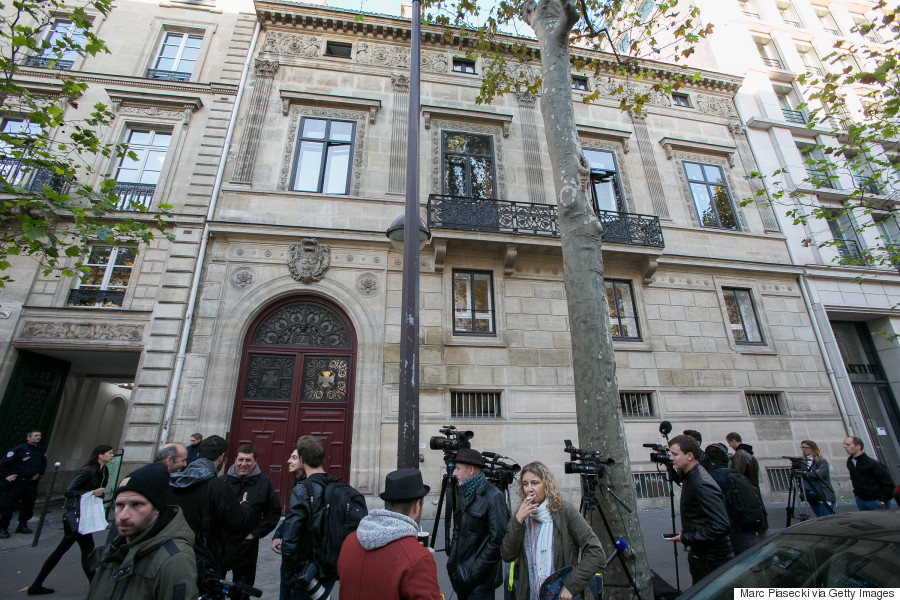 Journalists stand in front of Kim Kardashian's luxury apartment, Hotel de Pourtales on Rue Tronchet, after being robbed at gunpoint by masked men during Paris Fashion Week 7 on October 3, 2016 in Paris, France. (Photo by Marc Piasecki/Getty Images)
Kim's pal Chrissy Teigen stuck up for Kardashian, tweeting "Some shit just isn't funny. I see you trying, but it isn't."
@chrissyteigen of all the people in the world to worry about, my cup of care is empty for that trash

— Ryan 🏹 (@thearrowbreaker) October 3, 2016
Many Internet trolls were quick to opine that the incident was funny because it happened to Kim (yes, that was their actual reasoning).
@chrissyteigen but it's Kim K... So, Yes... YES YES YES, It IS funny! She's a joke! A buffoon!

— Terrill L. Sanford (@Chanel4Evah) October 3, 2016
Some people even wondered whether Kim was lying about the robbery.
@itsmetheHBIC @chrissyteigen Assuming it really happened. U know how the Kardashians love to catfish social media. https://t.co/V4swVO5Spy

— Double D (@DubbleDhee) October 3, 2016
And Chrissy wasn't the only celeb to show Kim some love. "The Late Late Show" host James Corden chastised people for hating on Kim.
"People making jokes about @KimKardashian tonight would do well to remember that she's a mother, a daughter, a wife, a friend," he tweeted. "Be nice or shut up."
People making jokes about @KimKardashian tonight would do well to remember that she's a mother,a daughter,a wife,a friend.Be nice or shut up

— James Corden (@JKCorden) October 3, 2016
Other celebs who tweeted their support for Kim included Tom Green and Sherri Shepherd.
Sorry to hear about this. Happy to hear everybody is safe. Kim Kardashian West held at gunpoint, robbed @CNN https://t.co/zg9VIaXS9K

— Tom Green (@tomgreenlive) October 3, 2016
Just heard about @KimKardashian being robbed @gun point. So glad she's okay. Kim you're a, wife, mother, sister & praying woman #Godsgotyou

— Sherri Shepherd (@SherriEShepherd) October 3, 2016
Glad @KimKardashian is ok! No human being deserves the treatment she's had this week.

— Cynthia Erivo (@CynthiaEriVo) October 3, 2016
Stop making Kim K jokes. This isn't a photo shoot or an outfit. This is a human life.

— Simon Curtis (@simoncurtis) October 3, 2016
stop making jokes about kim kardashian being held at gun point pls. get over your dislike for her and acknowledge how scary that would be

— Aidan Alexander (@aidan) October 3, 2016
SCARY. @KimKardashian was robbed at gun point in Paris and robbed of $10 million in jewelry. https://t.co/kJp0GMPFth

— Wendy Williams (@WendyWilliams) October 3, 2016
Ottawa-based social justice activist Julie S. Lalonde summed it up thusly:
Telling Kim Kardashian that she deserved to get robbed because she's rich is the same as telling women in skirts they deserve to be raped.

— Julie S. Lalonde (@JulieSLalonde) October 3, 2016
Getting robbed at gunpoint is never funny, people.
Also on HuffPost