We feel let down today.
Our entire lives, we grew up thinking Cheetos, the blessed cheese-flavoured puffs that we demolish while watching an episode of "Grey's Anatomy," were only meant to be snacks. Snacks for our consumption.
But now, everything has changed. Our perspective on the world was completely flipped upside down when we learned YouTuber Bunny Meyer, a.k.a. Grav3yardgirl, used Cheetos to ... CURL HER HAIR.
Guys: she literally used Cheetos, beloved snack to all, as a beauty tool, proving it is much more than a snack. And we don't know whether to be impressed or totally weirded out, but we're going to go with impressed.
After successfully curling her hair with marshmallows, the Internet "did not want the insanity to end," which, in turn, lead Meyer to do the right thing and launch a new series on her channel called, "Can it curl?"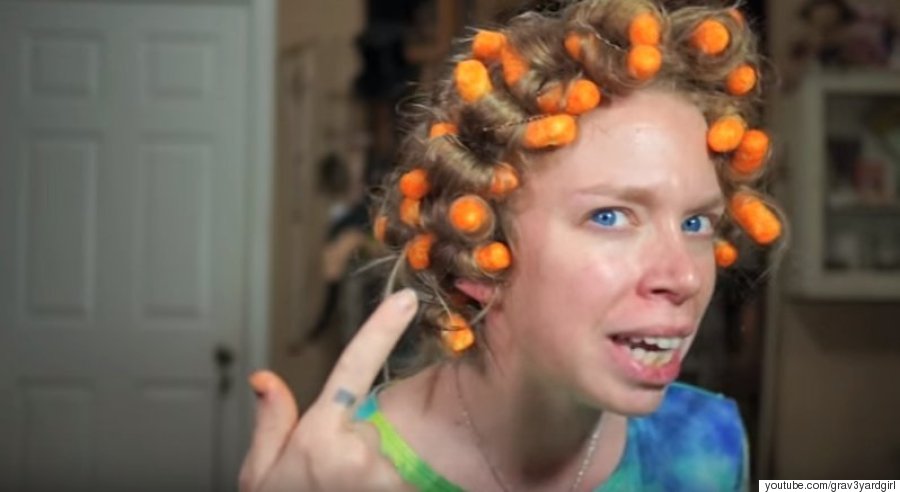 "How many people can say they've eaten their own hair curlers?" Bunny says.
With damp hair and three bags of Cheetos (FYI, she ate the fourth bag she bought before filming, which we obviously forgive her for) by her side, Meyer begins her quest to curl her hair.
Taking tiny sections of hair, Meyer puts in the Cheetos and secures them using two booby pins. After 45 minutes and 72 bobby pins, Meyer then puts her head under a slightly heated blow dry bonnet for 30 minutes to hold the curls (and if you wanted to know, she said the smell wasn't the most "delightful thing you will every smell in your life").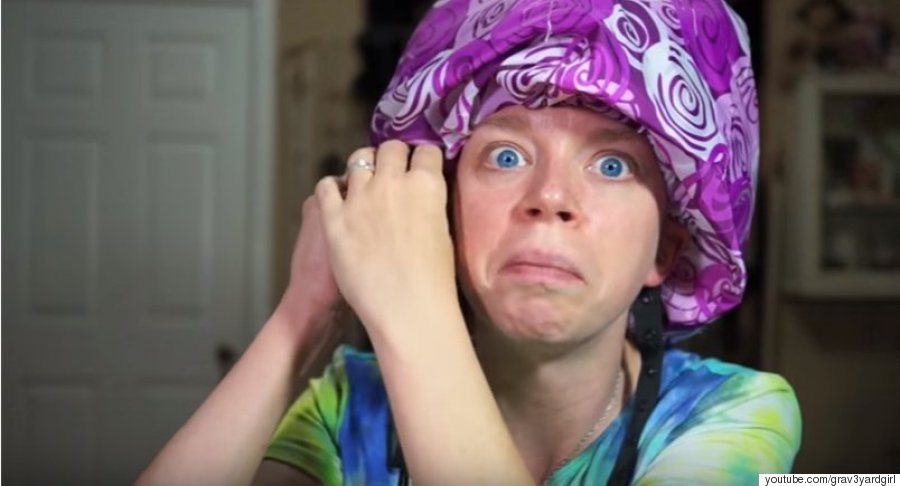 And then it all happened. Meyers, in a cloud of Cheeto dust, took out her first Cheetos curler and the Internet went wild.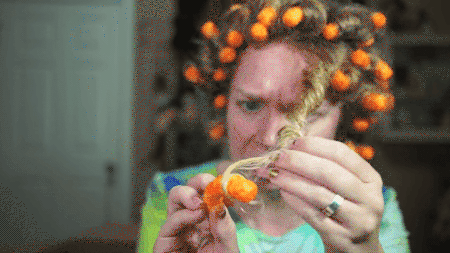 "THIS IS FREAKING AMAZING," the vlogger shouts in the video which has over one million views.
And she's right. Her hair looks stunning. Big, voluminous curls created from delicious snacks.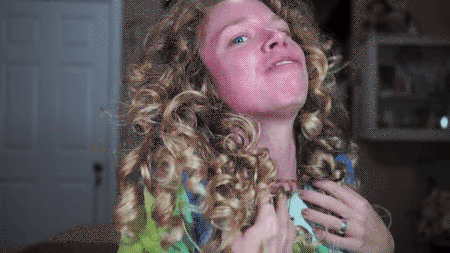 (We should point out that these are not Flamin' Hot Cheetos, which we all know is superior to the original Cheetos cheese puff).
In case you're wondering, Meyers went on to curl her hair with tampons next. And, you guessed it, the results are also amazing.
Thank you for being you, Grav3yardgirl. And for showing us that curling our hair has no boundaries.
Follow Huffington Post Canada Style on Pinterest, Facebook and Twitter!
Also on HuffPost
Seriously Weird Beauty Treatments