The Duke and Duchess of Cambridge wrapped up their royal tour of Canada on Saturday. To pay tribute to the good times they had here with their children, Kensington Palace tweeted out a video of the family at a children's party in Victoria, B.C., last Thursday.
While fans were expecting adorable clips of Prince George and Princess Charlotte with their parents, the one-minute video left many feeling bewildered by its bizarre production. Not only was the video comprised of dimmed, slow motion clips, but they were matched with equally slow and eerie music.
Take a look for yourself.
On Twitter, users couldn't stop freaking out. Many called out the video's peculiarities, likening it to an in memoriam clip or a horror film.
While fans loved seeing the young royals, they couldn't get past the unsettling feeling they were left with. Some even asked for a redo.
Kensington Palace has not yet responded to its fans.
Prince George and Princess Charlotte only made two public appearances during the royals' eight-day tour of Canada. However, the Duke and Duchess maintain that the children enjoyed their time here.
On Twitter, Kensington Palace released a statement from the couple: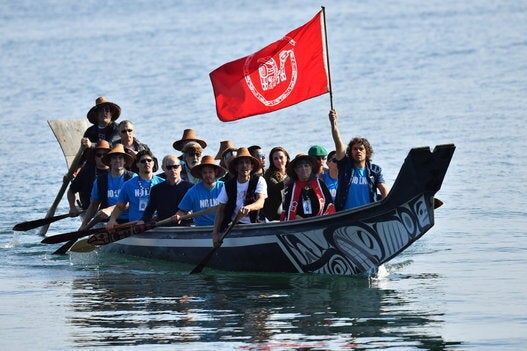 Duke And Duchess Of Cambridge Royal Visit To Canada 2016