Robin Williams' widow has lifted the veil on the late actor's battle with a debilitating brain disease before he took his own life.
An autopsy eventually revealed that the actor, who was 63 years old when he died by suicide, was actually suffering from Lewy body disease (LBD) — an incurable form of dementia that is the second most common form of dementia after Alzheimer's.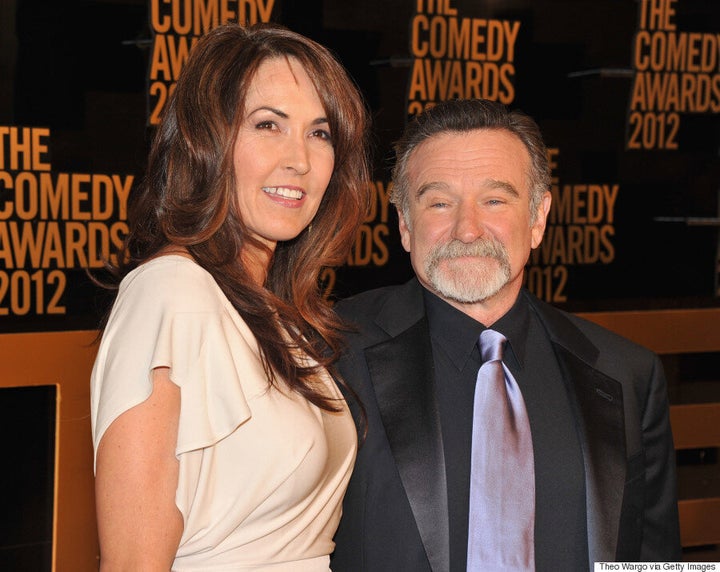 Susan Schneider and Robin Williams attend The Comedy Awards 2012 at Hammerstein Ballroom on April 28, 2012 in New York City. (Photo by Theo Wargo/Getty Images)
According to Schneider, Williams experienced gut discomfort and fear and anxiety in October 2013 which "skyrocketed to a point that was alarming." By December, Williams would suffer from increasing levels of "paranoia, delusions and looping, insomnia, memory, and high cortisol levels."
The autopsy revealed that a high concentration of Lewy bodies in Williams' brain's amygdala had cause the paranoia and "out-of-the-character emotional responses."
"Robin was losing his mind and he was aware of it," Schneider wrote in the essay published Sept. 27. "Can you imagine the pain he felt as he experienced himself disintegrating? And not from something he would ever know the name of, or understand? Neither he, nor anyone could stop it — no amount of intelligence or love could hold it back."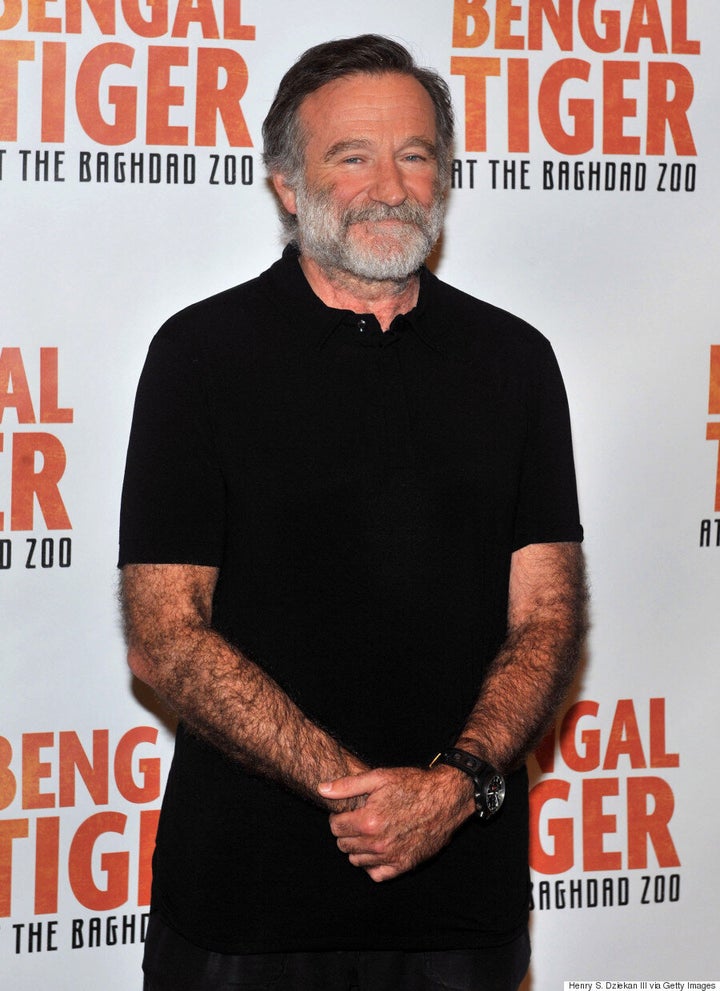 Robin in 2011. (Photo by Henry S. Dziekan III/Getty Images)
Eventually, Williams suffered from panic attacks and memory loss — he struggled to remember his lines on the set of the film "Night at the Museum 3." "He kept saying, 'I just want to reboot my brain,'" Schneider wrote, describing his suffering as "chemical warfare in his brain."
However, despite "countless blood tests, urine tests, plus rechecks of cortisol levels and lymph nodes" as well as a brain scan, the results came back negative, Shneider wrote. In spite of all this, Schneider says Williams remained sober and practiced meditation and yoga to try to alleviate the symptoms and get rid of the "terrorist within his brain."
"Robin was growing weary. The Parkinsonian mask was ever present and his voice was weakened. His left hand tremor was continuous now and he had a slow, shuffling gait. He hated that he could not find the words he wanted in conversations."
"Can you imagine the pain he felt as he experienced himself disintegrating?"
"How I wish he could have known why he was struggling, that it was not a weakness in his heart, spirit, or character," she wrote.
Williams' widow also shared their final words to each other the night before he died, saying she believed he was getting better after they had spent "one long date" together.
"When we retired for sleep, in our customary way, my husband said to me, 'Goodnight, my love,' and waited for my familiar reply: 'Goodnight, my love,'" she wrote. "His words still echo through my heart today."
Williams and Schneider married on October 22, 2011. Williams took his life in August, 2014.