For years, Demi Lovato has been an advocate for positive body image, opening up about her struggles with self-acceptance and eating disorders. And you bet she's taken down body shamers online in the process. So when a teenage fan drew a piece of fan art that Lovato thought was "unrealistic," the songstress decided to speak up about it.
In the comment section of the image, Lovato clearly expressed that she was not impressed with the work paying tribute to her.
"Is that how my boobs should look?" she wrote on Serbanescu's work. "It's gorgeous but that's not my body."
The young artist, who had also created pieces of fan art for Bella Hadid and Kylie Jenner, quickly replied to Lovato and insisted he didn't mean to offended anyone. He changed her body strictly for art, to accentuate the mermaid vibe.
"If i make your waist slimmer and your boobs bigger to accentuate the fact that i drew you as a mermaid, a mythological creature, doesn't mean I say that you should look like that or all girls should look like that. That's how i imagine mermaids. I worked a lot on that drawing and i was proud of it, but not anymore," Serbanescu replied.
And things didn't stop there. Some fans began to call Demi for being ungrateful and rude towards a fan who was only trying to pay tribute to her. This led Twitter user @hisillusion to manipulate the drawing to make Lovato's body appear larger. But Lovatics were quick to call out @hisillusion for drawing the image, saying it was harmful for Demi, who has publicly struggled with eating disorders.
At the end of the day, as Cosmopolitan notes, "Demi's request for accurate representations of her own body shouldn't really be that big of a deal," and her challenging her fans to create art in a more thoughtful way is a nice change in a world that so heavily focuses on Photoshopped bodies.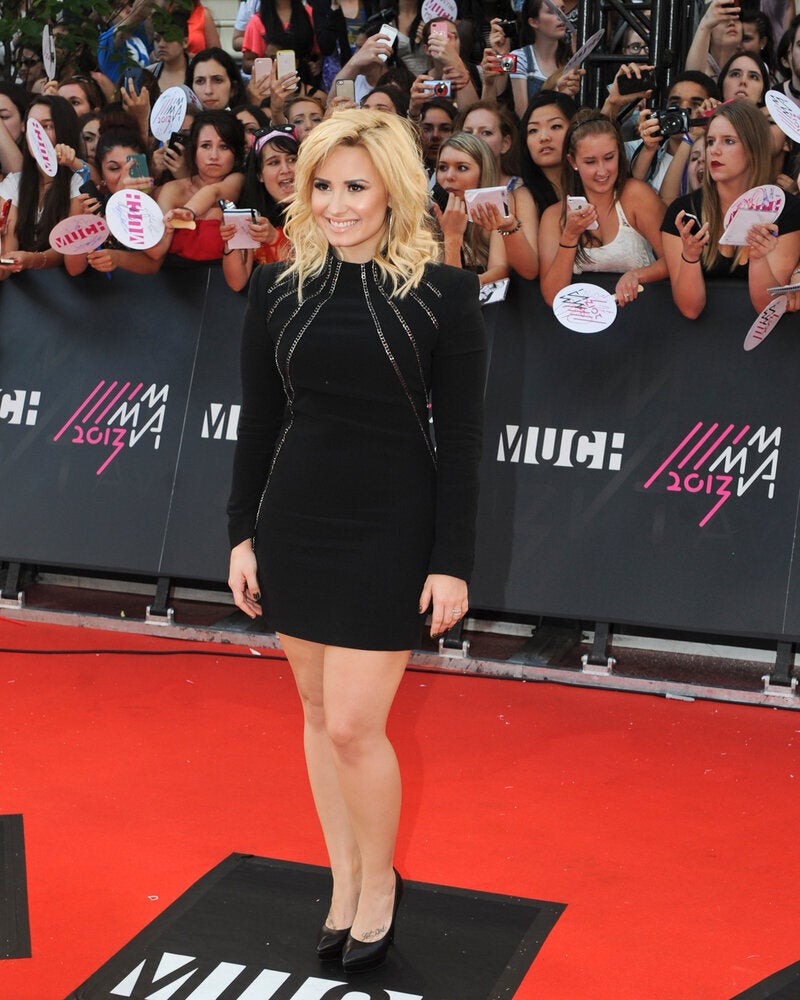 Demi Lovato's Style Evolution