We don't need to tell you the '90s are back. You've seen big charms, bandanas, pom poms and other crafty accessories from the grunge-era worn by the fashion world's biggest street style stars and it's most likely giving you some major inspo for the fall.
The one '90s trend in particular that will make you want to relive your youth? Patchwork.
From Marc Jacobs to Miu Miu, patchwork has given the runway a nostalgic flavour that has resonated with us all since we were children wearing backpacks and jackets plastered with embroidered patches that were seamlessly ironed on.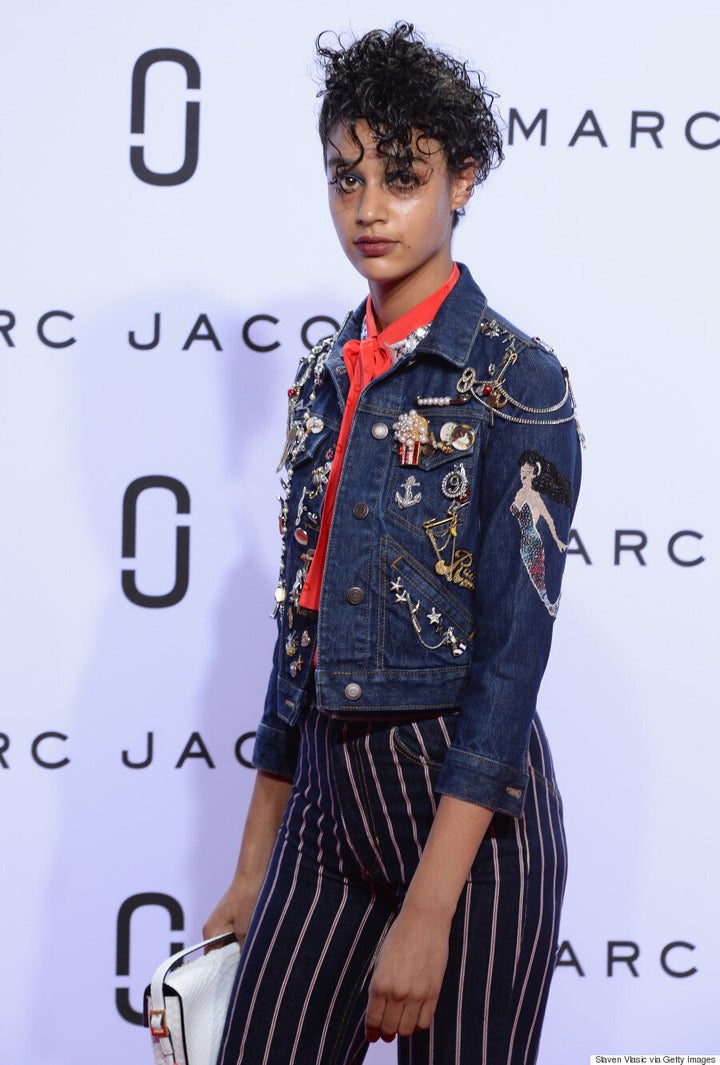 A model walks the runway at the Marc Jacobs Spring 2016 fashion show during New York Fashion Week at Ziegfeld Theater in New York City.
Patches bring your wardrobe that bit of individuality it craves. Pointed out by Highsnobiety, since the early 19th century, embroidered motifs have re-energized uniforms, including those of the United States military to delivery men. The patch "became an everyday occurrence in American culture."
We saw it move through the hippie movement of the '70s and onto the punk rock age of the '80s. Now it's back and it's bringing that rebellious spirit to the millennial fashion world in the form of our favourite playful symbols of youth (like unicorns!)
If you're not into dropping hundreds and hundreds on designer threads embroidered with patches, that's totally fine. You can head to your nearest mall (or stay in bed and just order online) to find cute and funky patches to jazz up your clothing yourself. Nothing says DIY chic like ironing on patches to your pair of favourite denim to give them a fun, one-of-a-kind upgrade.
From cool girl patched leather jackets to patch-clad denim, it's time to embrace patchwork this fall season. Check out some patched threads below that we think would look perfect on you this fall: