Parliament Hill has been taken over.
A group of girls are challenging Canadian politicians and business leaders to "give up their seats" to be part of the #GirlsBelongHere campaign.
The girls are in Ottawa for a week to mark International Day of the Girl, which is officially on Oct. 11.
Prime Minister Justin Trudeau and his wife, Sophie Gregoire Trudeau, welcomed the group on Tuesday.
"Women and girls belong in the seats of classrooms, boardrooms, senate chambers, courtrooms, press rooms, and corner offices," Gregoire Trudeau said in a Twitter video. "They belong on the playing field, behind the camera, and in science and research. Girls belong here and everywhere else where decisions are made."
Participating MPs also extended a welcome on Twitter, posting selfies, photos, and videos with their guests.
Gregoire Trudeau is one of the organization's ambassadors, and part of its "Because I am a Girl" initiative that targets gender inequality and girls' rights around the world.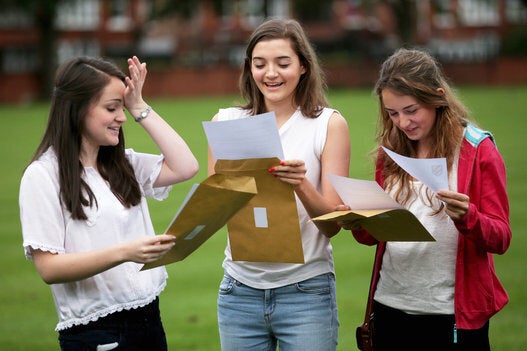 Photos Of Girls Going To School Around The World